Be part of the care solution as a SylvianCare franchisee, owning and managing a Domiciliary Care business supplying suitably trained care staff to those in need of our service..
Be part of the care solution as a SylvianCare franchisee, owning and managing a Domiciliary Care business supplying suitably trained care staff to those in need of our service.. Read Less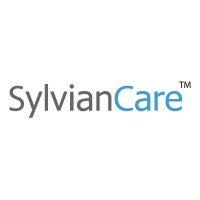 There has never been a better time to become a SylvianCare Franchisee; the demand for care at home in the UK has never been higher.
As a SylvianCare Franchisee you will play a major role in providing quality care within your local community and satisfying that growing demand.

Owning and managing a Domiciliary Care business provides you with attractive financial rewards, and gives you the opportunity to invest in your community, by providing support to those who need it most. You will find that caring for others is rewarding, in more ways than just financial.
Care is consistently at the top of every political party's agenda. Devoting sufficient resources and funding care services for those who need it, can win elections. Failure to provide care, especially for the elderly can produce the opposite result.
"The UK market for domiciliary care rose in value between 2014/15 and 2018/19 by a cumulative 5% – from £81.6 billion to £85.9 billion."
(Source: Mintel: UK Domiciliary Care Industry Report 2019)
SylvianCare Franchise Options
We recognise that whilst you may have the skill set and the desire to become a SylvianCare owner, the ability to access sufficient funds may be a barrier. For this reason, we have two options for you:
Option 1

– Grants you a territory consisting of around 200,000 of a population. The initial fee for this option is £27,000 + VAT

Option 2, A Hub Territory

– Your territory consists of a population of around 90,000 and the initial fee is just £15,000 + VAT
Both Options will allow you to create a viable and profitable business.
We are supported by HSBC, who will lend up to 50% of the required capital (subject to status) in order to get you started. We would be happy to talk to your chosen bank regarding funding
A Government backed Business Start -Up Scheme will allow you to borrow up to £25,000 without investing any money of your own. This figure doubles if the business has two Directors. A number of our existing franchisees have successfully used this scheme to buy their franchise. We would be happy to discuss this option in more detail.
Why SylvianCare?
We know that when it comes to choosing a franchise, even if you narrow it down to just care franchises, you still have a wide choice, but there is a strong case for SylvianCare being your partner of choice.
Care is a sector with a national demand which is predicted to continue to rise; important factors to consider when starting a care business
It is 'recession resilient'; care is not a 'lifestyle choice' it is a 'need'
SylvianCare is owned by people who are active in the business, with the knowledge and experience to benefit franchisees
A care franchise is fulfilling with the potential to produce excellent profit margins
Because care is required nationally our model is scalable, allowing you to develop a substantial business with an attractive future re-sale value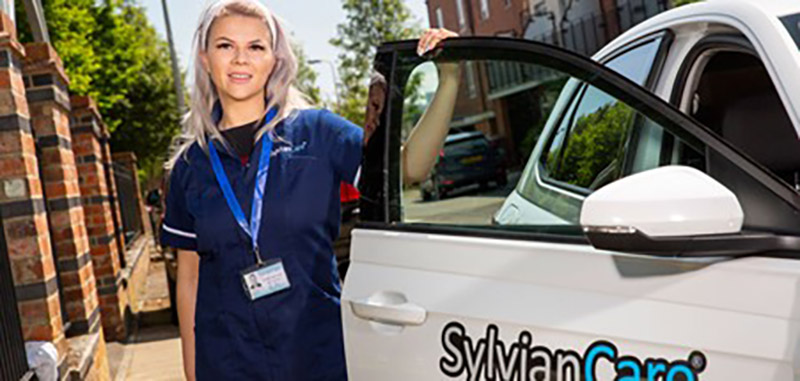 Training & Support
We will support you from the outset, from setting up your franchise, gaining your CQC Registration, assisting you with Tender completions, through to ultimately helping you to realise your investment, when the time comes to sell.
Our Launch Package and Training will mean you start trading and generating income as soon as possible; among other things we will provide:
One week Induction Training with experienced staff in one of our branches
Follow up courses along with ongoing support, including coaching and mentoring
Recruiting assistance with your own staff and your carers
Guidance with the CQC registration process
Our help and guidance is both practical and comprehensive. Our aim is to give you the best possible start in your new business as a SylvianCare owner.
Are you the next SylvianCare Franchisee?
Whilst the provision of exceptional care is at the heart of everything that you will do as a SylvianCare franchisee, we also recognise that in order to continue to provide this care your business needs to be financially successful.
SylvianCare is a Management Franchise so you do not need previous or relevant care experience (although it can be an advantage) as we will assist you to recruit a suitably qualified Registered Care Manager.
Your role will be varied, from attracting and interviewing potential carers, marketing to attract clients and matching the care needs of the individual client with a suitable carer. All of this alongside the day-to-day HR and financial management of your business, ensures that you will have a challenging, varied and rewarding business.
SylvianCare believe that caring is about more than your carers simply doing 'tasks' for their clients. It is about devoting time to clients and building relationships, so the individuals we look after get to know and trust their carer.
Our business model is based on clients, not only receiving consistency of care, but also having the same person always providing that care.
Interested?
If you feel that becoming a SylvianCare franchisee is something that you would like to investigate further, then simply request more information today and change not only your life for the better, but potentially the lives of hundreds of others!