Diamond Home Support is a cleaning, home help and gardening management franchise with a difference. You do not have to do the work yourself and you do not directly employ anyone. You can run the business from home and, if necessary, in your spare time initially. We provide unlimited support and... Read More
Diamond Home Support is a cleaning, home help and gardening management franchise with a difference. You do not have to do the work yourself and you do not directly employ anyone. You can run the business from home and, if necessary, in your spare time initially. We provide unlimited support and guidance from day one. Read Less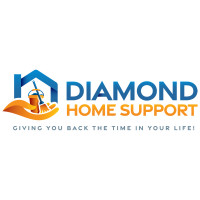 Manage your own cleaning, home help and gardening business from home.
Diamond Home Support is a cleaning, home help and gardening management franchise with a difference. You do not have to do the work yourself and you do not directly employ anyone. You can run the business from home and, if necessary, in your spare time initially. We provide unlimited support and guidance from day one.
About Us
Diamond Home Support is three businesses in one. As one of our franchisees, you are able to offer the following services in your local community:
Domestic cleaning
Home help
Gardening
We continue to run our own territory in Kent and therefore fully understand what is required to make a success of the business. With our comprehensive start-up package, you get everything you need to build a successful business working from home.
Our franchise fee is just £4,995 + VAT which means you can be in business without breaking the bank. In addition, our ongoing fees are very low and initially free. With this financial assistance and a friendly voice at the end of the telephone when needed, our support is second to none. Our business plan is designed to support you in the early stages of your business. It gives you every opportunity to succeed. All you need is the motivation and desire!
What To Expect From Us
A tried and tested business plan that works, with all unnecessary costs avoided. That means your initial fee is low and your ongoing fees, which are free to begin with, stay low for the duration of your business. That gives you have every chance of succeeding. We do not weigh our franchisees down with heavy financial burdens. We provide a support structure that is designed to see you succeed.
Follow our detailed plan of action and you'll be in profit and earning money within just a few months. This is a simple business that can be run from home in your spare time initially. Your overheads are very low and the administration required is minimal.
YOu Don't Need To...
Employ anyone
Invest a lot of money
Do any cleaning yourself
Hold any equipment or products
Meet any clients if you choose not to
Worry if you have the business plan right
Risk everything
You Do Need To...
Have a small initial investment of £4,995
The commitment and motivation to put into action our plan in your area
Our Franchise Package
The cost of a Diamond Home Support franchise is £4,995+VAT. For this, you will receive the entire business package, ready to replicate our success in your area. You will receive:
A large territory which will be exclusive to you (generally 100,000+ houses)
5-year franchise licence with an option of extending
Operations manuals (x3) with step-by-step guidance on how to replicate our business in your area
Our Pathway to Success - a 100-step process for new franchisees
Modern marketing material and strategies
30,000 A6 flyers
Initial 40 customer leads provided by us
Initial training
Additional online training videos (currently in excess of 60 and growing)
Access to our bespoke online database application to help you run and manage your business with ease
Forms, contracts and stationery templates
Templates for cleaner and client and payment records
Corporate email address
Multi-page entry onto corporate website
Search Engine Optimisation
Access to our active franchisee forum
Ongoing telephone and email support
Advice & contacts for banking, insurance etc...
The Benefits Of Our Franchise
Three businesses in one - cleaning, home help and gardening
In-demand services
Low start-up fee
Low ongoing monthly fees (£200 + VAT per month) which are fixed - in other words, you get to keep more of what you earn as your business grows.
Support from a franchisor that understands exactly what you need to do to succeed.
The collective support from a family of franchisees all doing the same thing.
Territories | Locations
Diamond Home Support territories are available throughout much of the UK. After you have downloaded our prospectus, please feel free to drop us an email to check if your area is available.
Funding
Our start-up fee is £4,995+vat = £5,994. For a limited time, we are offering direct funding of half of the start-up fee. That means you can join for just £3,000 and spread the remainder over 2 years.