Our world class training equips our consultants to offer their clients elite personal styling services from a home based studio. (or other suitable venue) Additional revenue opportunities exist through sales of own brand make up, skin care and other accessories.
Our world class training equips our consultants to offer their clients elite personal styling services from a home based studio. (or other suitable venue) Additional revenue opportunities exist through sales of own brand make up, skin care and other accessories. Read Less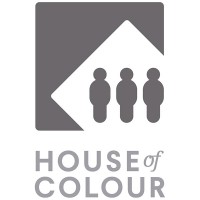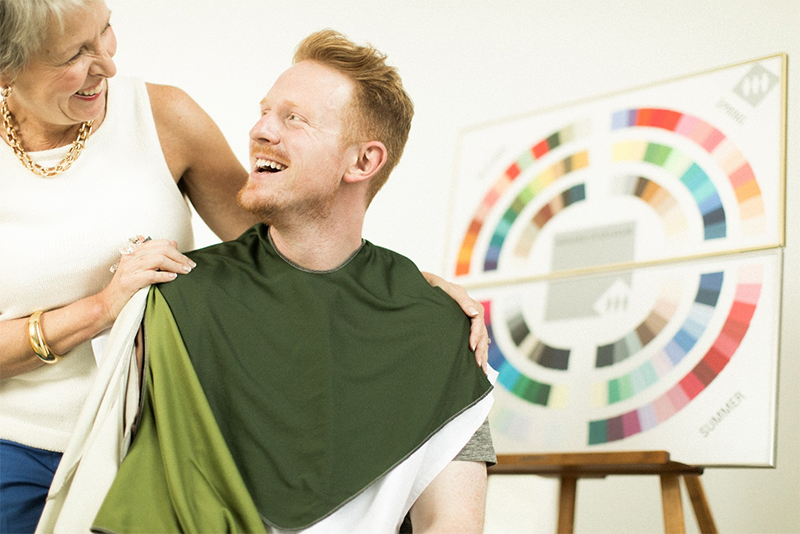 "Unlocking confidence is the most powerful thing I can do for someone"
- Jackie, HoC Consultant
You are thinking about joining House of Colour at the right time; we are investing in our training, products, marketing and most importantly, our people. Already in 20 Countries, with over 80 exclusive franchise territories in the UK alone, our approach to colour and style is in great demand and growing by the day. For over 30 years we have been unlocking the potential of human confidence, it's that surge of energy you get when you are on top of your game, confident about how you look and come across, whoever your audience.
As an HOC consultant, you will analyse your clients' natural colouring and discover their individual style. If this fires you up, then you're the passionate and energetic person we are looking for. We will invest in you long-term, enabling you to build a profitable, rewarding and inspirational business with the HOC Brand.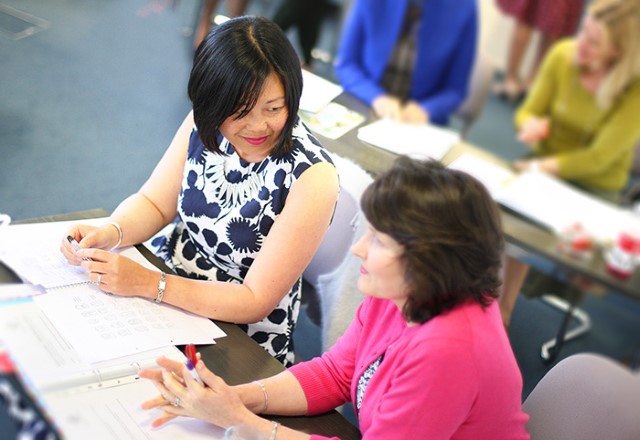 Why house of colour?
Our purpose is to enable you and your clients to feel confident every single day; we do it better than anyone else- our clients tell us so. The system, training and support of our consultants is recognised by the Investors in People accreditation that we hold at Gold standard- only 2% of companies are awarded the Gold standard and no one else in our industry has this.
At the heart of our culture we celebrate success, share best practise, collaborate and encourage people to be successful. You will benefit directly from front line expertise because our trainers are all active, experienced and successful consultants.
We support you in your self-development, both personally and professionally, putting you in control. Constantly reviewing and updating our training in line with participant feedback ensures you are supported with everything you need to know to build a successful, sustainable and thriving business.
Support is available through:
core skills and training programmes available at our training centre.
your team of fellow consultants.
your Regional manager
the House of Colour annual conference
24/7 support through our private Facebook forum
media training through our PR team.
Becoming a House of Colour consultant
We take pride in the fact that our training is the best in the world, delivered by extremely experienced, knowledgeable and professional consultants. The training is split into three sections; Setting up, Colour Analysis and Personal Style.
Setting Up
This 3-day training is your first step to becoming a HoC consultant. Taking place at Head Office, this training gives you all the information about setting up your business, training on how to use social media effectively and how get the most out of email marketing.
By the end of this training you will have:
an exclusive area
a training manual
a web code number
a Franchise agreement
an initial stationary pack
use of the House of Colour name and logo.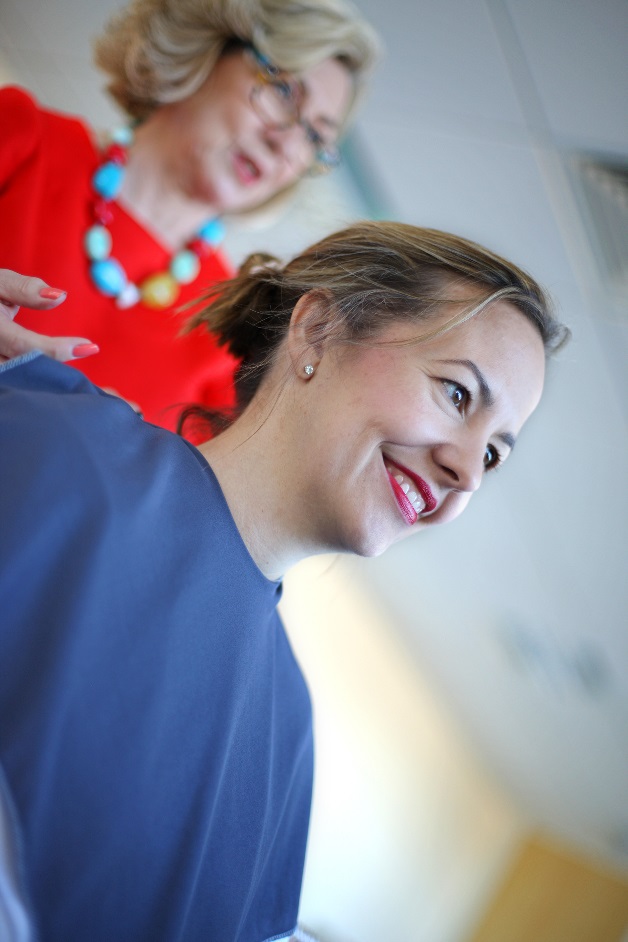 Colour Analysis Training
The next step is to do the Colour analysis training, where you will learn all about how to successfully deliver colour analysis classes to your clients and although intense, consultants leave our Head Office with both the confidence, and all the tools to do this. Colour analysis training takes place over 7 days.
By the end of this training, you will have:
a web entry
an enquiry/online booking form
a self -managed web page
a HoC database package
all the equipment you need to do colour analysis
a sample kit of all our make-up products.
Personal Style Training
The final step is the personal style training; here you will learn all about personal style, the theory behind it and how to analysis a client professionally.
Personal style training takes place over 9 days and by the end of the training you will have:
extremely detailed information sheets about every clothing personality
a copy of the current fashion update
women's and men's style workbooks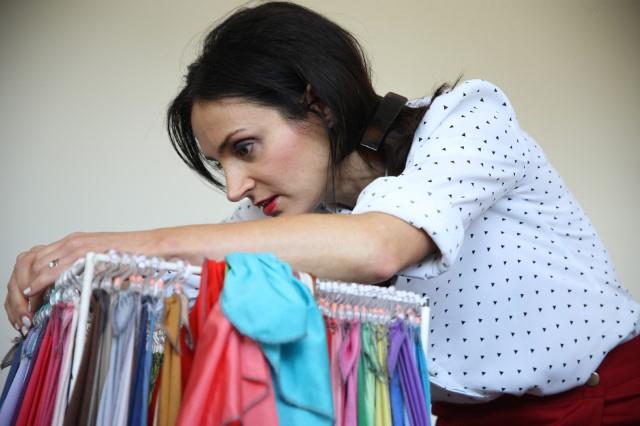 By the end of these three training sessions, you will be a fully qualified House of Colour Personal Stylist and Colour Consultant.
There are also plenty of opportunities to 'Top- Up' and further your knowledge and really build your business with individual training days running throughout the year.
The way forward…
application- a phone conversation with our Business Development Director
complete your own colour and style
interview- an opportunity to get to know each other and chat through the next stages of the process.
offer- demand is high so places cannot be guaranteed
training- is in small groups and based at HQ or a training centre. the training is split into three parts: Setting-Up (3 days), Colour (7 days) and Style (9 days)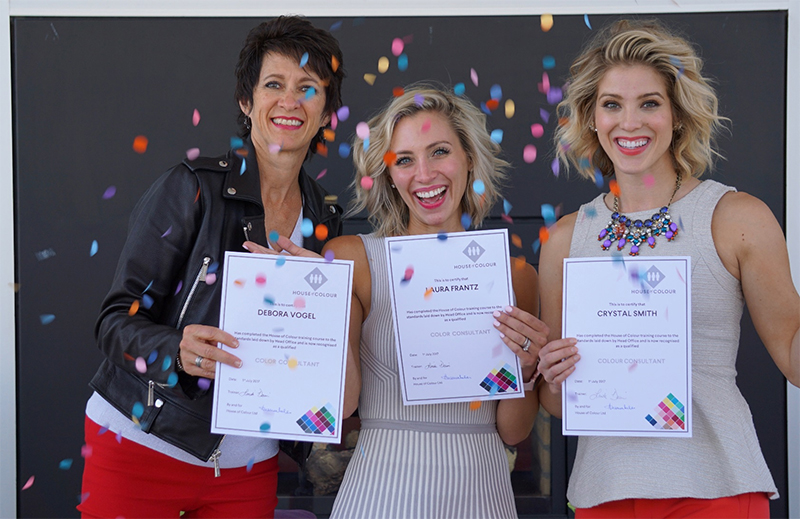 We come from all walks of life. We love what we do. We believe it makes a life changing difference to people. If you are excited about creating your future with House of Colour, we'd love you to join us. Contact us today!