Finance Available
Kare Plus Franchise
Care Franchise
Kare Plus is a prominent provider of high-quality nursing, homecare and healthcare services. With a prestigious history in the sector and well-established links with numerous national healthcare organisations; we empower franchise owners to make a positive difference across ... Read More local communities, on a national scale. Read Less
Financing Assistance
Yes, through a third party.
Available Locations
Franchise opportunities available throughout the UK and Ireland
Build a business for yourself, not by yourself
At Kare Plus we believe that by working in partnership with the wider care sector, nationally and locally, we can build positive relationships and deliver real, workable solutions to today's challenges.
Part of what sets Kare Plus apart from other care providers and recruiters, is that we offer a model built around multiple revenue streams. This means that where other franchisors will set you up with a business, we will support you to grow and adapt to your local market.
With a prestigious history in the sector and well-established links with numerous national healthcare organisations; we empower franchise owners to make a positive difference across local communities, on a national scale.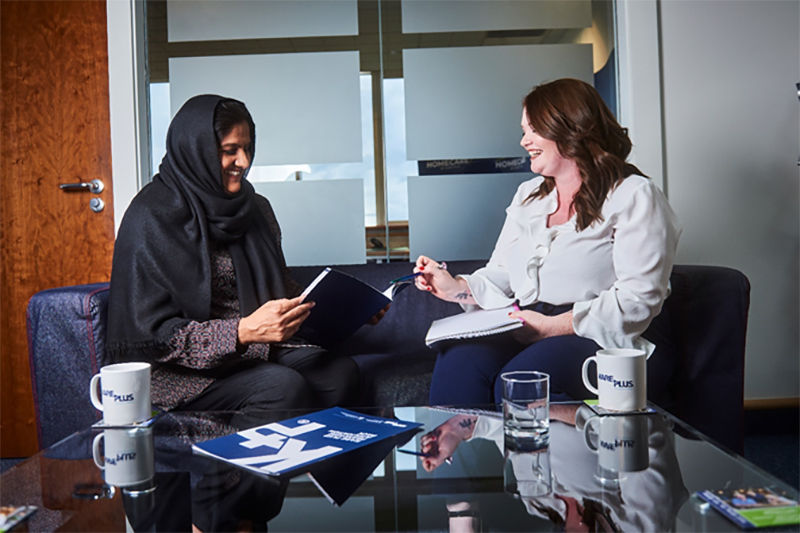 Our story
Established in 1989, Kare Plus has over 30 years of experience in providing a wide range of healthcare services.
Kare Plus Founder, Steve Welsh began his Kare Plus journey as a franchise owner with the organisation in 2007. Using the knowledge gained from owning and operating a Kare Plus franchise, Steve acquired the brand. Since then, he has built the business by working with an expert management team and utilising their unique understanding of what a healthcare franchisee needs. Today, Kare Plus is a thriving network of over 50 operating businesses.
With an aging population and a high demand for skilled nurses across the UK, Kare Plus has positioned itself as an industry leader, delivering quality healthcare both in establishments and people's own homes. Unlike many of our competitors Kare Plus is privately owned - this means that we do not answer to shareholders or banks and our growth has been entirely organic, based on our reputation for uncompromising quality of care rather than a "business at all costs approach".
The Opportunity
Kare Plus provides tailored homecare services to local communities across the UK, all provided by taking a person-centred approach. This approach to care means our service meets the diverse needs and preferences of people living in the community and subsequently promotes wellbeing. This is in addition to providing nurses, healthcare assistants and ancillary staff to private and public healthcare establishments, such as hospitals, nursing homes and medical centres. The support our staff provides is essential to maintaining the safety and quality of patient care.
The healthcare industry has changed a great deal since we started, and we believe it is vital that Kare Plus continues to adapt and innovate in order to stay ahead of the competitors and deliver positive results for all our clients and customers. As a business that is owned by a former franchisee, we understand the importance of dedicated support and operational guidance.
With the demand for Kare Plus franchise opportunities increasing, driven by strong sector demographics and market conditions such as an aging population and an increase in the demand for temporary staffing solutions, now is the perfect time to fulfil the increasing need for private healthcare services. Whether this is to provide temporary staffing solutions in addition to homecare or if you wanted to solely concentrate on the delivery of homecare services, Kare Plus provides you with the ability to invest in a business opportunity which meets the scope of your personal ambition.
Our Dual Model Offer - As well as delivering care in a person's own home, our dual model franchisees can also supply care into residential and nursing homes. Allowing the franchisee to run two, separate but linked business models out of one office, increasing stability and adaptability. The franchise fee is £40,000+ VAT, with an additional minimum working capital of £83,000.
Our Homecare Offer – Flexibility combined with a lower investment level makes the Kare Plus homecare franchise model ideal for the entrepreneur that wants to deliver quality care in people's own homes. £29,950 + VAT with an additional minimum working capital of £70,000.
Due to our experience and proven business format, we have been able to develop close working relationships with many major UK banks, allowing potential franchisees the option of a loan that covers up to 70% of the total cost and the ability to break even within the first year.
Find out more
For more information and to secure your place on one of our discovery events, please follow the link to request further information.
Get Your Free Information Today!
To contact Kare Plus for more information regarding their Franchise and speak to them directly with any questions you have, please complete the form below.