Most Beautiful People in The World
A Human Resource And Dating Franchise Opportunity
Human Resource/Dating Agency Franchise offers potential profits of £200,000 per year for an initial investment of as little as £9,000, and the opportunity to own a franchise in an interesting and glamorous industry that you can operate from your home or small office.
Did you know Czech women do not need a visa to come to the United Kingdom? Dating Agency Franchise is the leading introduction agency of Eastern Europe's premier Czech women!
Consider This…
Make £200,000 annually on only a £9000 investment
Work from home in your own time
NO COLD CALLING — Clients contact you.
Leads are mostly FREE or at a nominal cost in your own area
Make £600 and up to £10,000 per sale for the intro business and £2600 per nurse you get recruited.
We provide you with your OWN WEBSITE at NO EXTRA COST TO YOU
We have been in business for over 19 years
We are the ONLY Company that offers genuine franchises and have opened 86 worldwide.<
You can START this business PART TIME, and keep your own job and business if you have 15 hours a week to spare, which could be at night or on weekends.
We also have a big article about our company in Bloomberg Business Week Magazine, and we are also featured in the UK Sunday Times Magazine Supplement, and Harpers Bazaar.
Additional Revenue Stream…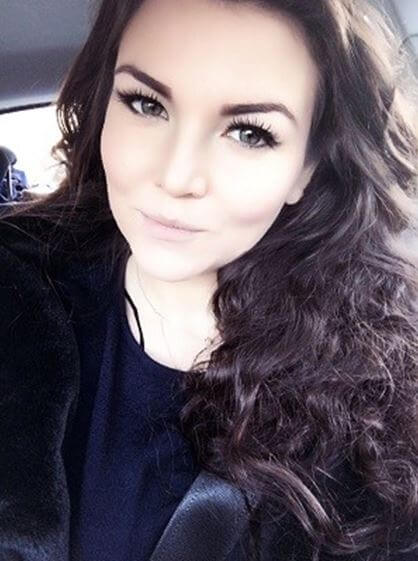 The Placement of Nurses from the Czech Republic and Slovakia in countries all over the world especially in the U.S, Canada, the U.K. and the Middle East. There is a tremendous shortage of nurses all over the world. The UK Government is predicting that by 2016 there will be one million more nursing positions than nurses.
Hospitals, Clinics, and Care Homes are paying anywhere from 15% to 20% fees of the first years salary to agencies to find qualified nurses. For example, a RN gets about £30,000 per year, so the commission would be about £4,500, and the franchisee gets 50% of this which equates to £2,250 for each nurse. We also have an advantage over other agencies in that all of Nurses are very attractive which will appeal to Quality Private Hospitals and Clinics.
As a Human Resource/Dating Agency Franchise owner, you are giving men the opportunity to marry beautiful, reasonably younger, intelligent and educated women who will be devoted and committed to them – something that can be difficult to find in North America or Western Europe.
You can own a human resource and dating agency franchise and become part of an emerging concept introducing beautiful Czech women to men from the US, Canada and Western Europe
As a Human Resource/Dating Agency franchisee, you generate income in three ways:
By selling our introduction services to men in your exclusive territory.
Offer Dating Agency packages to travel agents and receive an override on all the business they do. No other introduction agency offers packages to travel agencies.
By promoting our services to the gay population. We are the only agency that facilitates the introduction of men to younger, handsome men in Eastern Europe. It's not incumbent on you to sell this service but it is a very profitable part of our business and comes with the franchise package and free leads at no extra cost.
Human Resources/Dating Agency clients are typically successful in their lives. They turn to our Franchise to meet good women. In fact, it is the women at Human Resource and Dating Agency Franchises that make this such a unique and lucrative business opportunity.
Why Become a Most Beautiful People Franchisee
As a franchisee, you will experience a recession-proof industry. Introduction agencies like Human Resource or Dating Agency Franchise are in a multi-million pound growth industry that has become an acceptable means of men meeting women.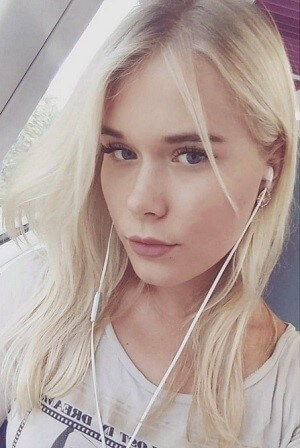 Human Resource/Dating Agency franchise delivers what they promise: gorgeous, young, healthy and vital Eastern European women who want to be with them and STAY with them.
These men are looking for a woman who understands their needs, a lovely wife with conventional values who isn't hampered by Western ideals. And that is exactly what Czech and Slovakian women promise.
In addition, Czech women DO NOT need a visa to travel to the U.S.A., Canada, or Western Europe, whereas women from Russia, Ukraine, the Philippines, and Thailand have GREAT difficulties getting a VISA. Human Resource/Dating Agency Franchise is the only company offering a franchise opportunity. We're offering an amazing opportunity for aspiring entrepreneurs to become Dating Agency Franchise owners.
With over 90 franchises already operating worldwide, now is the perfect time to take advantage of this lucrative market whilst working your own hours, in the comfort of your own home!
Next Steps
This franchise has a £9,000 investment with possible funding available. Find out more about a franchise with Most Beautiful People by enquiring below.