Pop Up Play Village is a mobile role play village that pops up for ticketed play sessions, party and wedding entertainment, festivals and fayres and we work in schools and nurseries too. We're looking for people to join our franchise team who understand children, enjoy being around them and want... Read More
Pop Up Play Village is a mobile role play village that pops up for ticketed play sessions, party and wedding entertainment, festivals and fayres and we work in schools and nurseries too. We're looking for people to join our franchise team who understand children, enjoy being around them and want to have a fun adventure running a Pop Up Play Village franchise in their local area. Read Less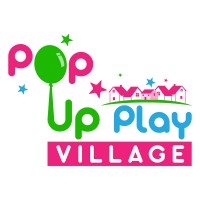 Pop Up Play Village has been set up by an Early Years Specialist teacher with the ethos being centred on creating a play village that is inspirational, educational and of course lots of fun for children from birth upto around 8 years old.

Pop Up Play Village enables you to work flexibly where you are your own boss choosing the hours that you want to work. All of this but with the support of a team behind you making that step into running your own business so much easier and less time consuming. The background work is done for you so that you can enjoy running events and getting to know the families in your local area.
As well as getting the play village equipment, you also get full training, marketing support, themed play session planning and EYFS and Key Stage 1 curriculum planning to take it into schools. A way to work in schools without the pressure that teaching brings!