Red Rock Entertainment is a film investment company; working in conjunction with some of the top UK film companies to raise equity for independent film projects.
Red Rock Entertainment is a film investment company; working in conjunction with some of the top UK film companies to raise equity for independent film projects. Read Less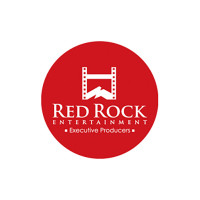 Who are red rock entertainment?
Red Rock Entertainment also raise funds for TV and distribution.
We are hired by production and distribution companies to finance their projects. We currently have a number of SEIS, EIS, equity and distribution investment opportunities available. Red Rock Entertainment always look for the right type of investor for the project and our sole focus is on our products as an investment opportunity. We ensure that we work alongside directors and producers to make sure that our projects stay within their proposed budget and timeline.
All monies paid by investors are sent directly to the production companies, and at no point do investors send any money to Red Rock Entertainment.
Who do we work with?
Red Rock Entertainment work with the Enterprise Investment Scheme (EIS). This is a scheme that can make any investment more attractive and help protect an investor from any downside risk. The EIS comes in four forms: income tax relief, Capital Gains Tax Deferral Relief, EIS Loss Relief against Income or Capital Gains and IHT Relief & Business Property Relief.
Additional Information
10k minimum investment
Projects that we have worked on include:
London Heist, starring Craig Fairbrass, Nick Moran and James Cosmo
Dusty and Me, starring Luke Newberry and Iain Glen from Game of Thrones and Stanley
A Man of Variety (aka Eye Digress), starring Timothy Spall.
More recently Red Rock Entertainment have been working on:
'Madness in the Method' starring, Jason Mewes, Teri Hatcher, Danny Trejo, Kevin Smith, Vinnie Jones, Judd Nelson, Casper Van Dien, Dean Cain, Gina Carano, Matt Willis and featuring the legendary Stan Lee from Marvel Comic fame.
The lastest feature is Genesis - The fall of Eden a Sci-Fi film starring some great actors like John Hannah, Olivia Grant, Chike Okonkwo, Ed Stoppard, Paul Nicholla and Amrita Acharia.
We can arrange for our investors to visit the sets during filming, appear as extras, and attend private screenings. We also arrange film investment seminars at our historic home Elstree Studios.
The seminars feature guest speakers from the different film companies, along with qualified accountants who can discuss the various tax advantages of investing in the film industry. Our directors attend all the major Film Festivals and Film Markets including: The American Film Market, Berlin International Film Festival and Cannes International Film Festival, ensuring that we keep up to date with the latest film trends.
Red Rock Entertainment work as executive producers on film and TV projects. An Executive Producer is someone who has either personally funded or arranged the funding for a motion picture or television show. Making a television show, or film can be a costly process and so the Executive Producer essentially acts as the financial backer, helping the production to raise the extra finances and investment it needs to get to the distribution stage.
---
Robodoc
"RoboCop"; a movie that stunned audiences and captured the imaginations of an entire generation. With its unique brand of satire, humour and dazzling special effects, "RoboCop" was a movie that became a pop culture classic, thanks to the brilliant minds of writers Ed Neumeier and Michael Miner and an eccentric European director; Paul Verhoeven, who had never tackled anything remotely similar before. But it was no easy journey getting this dystopian sci-fi classic to the screen. From "RoboCop" suit issues, the film's hyper-violent effects and colourful director, to clashes with the film's ratings boards, "RoboCop's" production went through numerous trials and tribulations to get to the finishing line.
---

The Laureate
The Laureate is the true story of Robert Graves, the globally renowned author and icon of the bohemian 20's was married when he began an intense and torrid love affair with writer and muse Laura Riding. This led to a menage-á-trois between the married couple and a new collaborator. The arrangement was further complicated with the arrival of handsome Irish poet Geoffrey Phibbs.Tensions and rivalries reached boiling point, and culminates in Graves being charged with attempted murder. In the style of The Postman Always Rings Twice, Henry and June, and The Last Tango in Paris, The Laureate is a passionate and unflinching tale of sexual awakening, obsession, and jealousy, set during the life of one of the 20th Century's most admired writers.
---
The Buckle Up
The story of ex-banger racer Jack Elgar who has to honour his brother's gambling debt by picking up a rare diamond necklace from an Arab prince off the cost of Cornwall and bring it back to London before he is killed. The trick is to stay alive as they race through the streets of London's Westend dodging bullets in the process
Our Role
On the film/television set Red Rock Entertainment's main role is to ensure that the project is proceeding according to the set schedule and budget. Although as an Executive Producer we don't have control over how the film is executed we do have a say in anything which may affect the films schedule or marketability. We focus on film projects that have a commercial appeal, an identifiable audience, moderately low and controllable costs and a sound financial structure.
We also require that certain elements are in place before we will commit to any film project. We mainly work with film projects which are at an advanced stage and are looking for the final amount of financing.
Find Out More
If you would like to find out more about the Red Rock Entertainment opportunity, please complete the enquiry form below and they will be in touch with more info.