Home-based, Home Improvement business with a target audience of 98% of UK home owners.
Home-based, Home Improvement business with a target audience of 98% of UK home owners. Read Less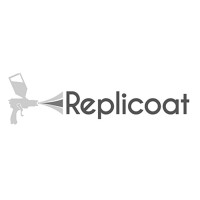 Replicoat is a well-established brand with years of experience in providing professional spray coating services. With a tried and tested business model and unbeatable results, Replicoat transforms windows, doors and conservatories with stunning UPVC resprays.

We are pleased to confirm that our first Franchise in Peterborough and surrounding areas has successfully recovered his initial investment of £12,500 within 6 weeks.
Now we want to transform Replicoat itself by branching out and growing our team, which is where you come in. Become an exclusive Replicoat franchise and join the latest exciting revolution in home improvement today!
More and more people are opting to up cycle their windows as opposed to replacing them, both from a cost perspective, (it is actually up to 75% cheaper than replacement), and also from an environmentally friendly aspect that people are becoming more aware of.
DON'T WAIT - THE TIME TO BUY YOUR REPLICOAT FRANCHISE IS NOW!
GET TRAINED - READY FOR THE PEAK SEASON IN HOME IMPROVEMENTS!
LOCKDOWN PROOF - WE CAN GET YOUR BUSINESS OFF THE GROUND AND RUNNING!
"There is only one way to make money and that is in a business of your own." - John Paul Getty

Do you want to be your own boss?
Do you want to own your own company?
Do you want to decide how and when you work?
Do you not want to worry if you will have a job to go to in the morning?
If so, we'd like to introduce you to an exciting opportunity to join the Replicoat team and open up your own exclusive franchise business.
At Replicoat we transform our customer's old, dated UPVC windows, doors, garages, conservatories, fixtures and fittings using our own specialised paint, exclusive to Replicoat and not available for public purchase.
The end results not only leave a customer's house looking great but also comes with a 10-year warranty, leaving them with peace of mind as well as stunning results. This is a tried and tested business model with amazing results. Get in touch and we'll talk you through the results.
COVID PROOF! We are able to continue to work throughout all Tier Lockdowns and National Lockdowns. Outdoor work that is fully PPE protected. Get trained NOW so you're ready to go when COVID is a thing of the past!
What's in It for You?
For an initial investment of just £12,500, your own Replicoat business will have full exclusivity of a 50 square mile radius as well as the following:
Starter Pack - All the correct equipment needed for you to hit the ground running - This includes the Compressor 100 PSI, spray gun, ladders and associated tools worth an excess of £2000. The first 10 litres of any colour plastigrip paint as well as masking gun, paper and tape and window films to fully complete your first property.
A company van will be provided. This can be a Citeron Berlingo, Mercedes Citan, Ford Transit Connect or similar. Your vehicle will be fully branded.
Training Course – 5 days including overnight stays if required, providing in depth training on all aspects of the Replicoat product and process.
Ongoing Support including on-site assistance if required.
Using our years of knowledge and expertise, we will generate leads for you and train you in how to generate them for your own business**.
We expect there to be a (ROI) Return on investment to be achieved within 3/6 months.
***FINANCE FUNDING AVAILABLE***
Don't Miss Your Chance!
This is a great opportunity for the right people. If you are ambitious, self-motivated and want to run your own business, it could be right for you.
Due to the exclusivity of operating areas, there is a limit to our available franchises - don't let this opportunity pass you by. Get in touch and we'll talk you through the process.
Contact Us Now:
For any further details or enquiries please don't hesitate to fill in the enquiry form below.