The ultimate Coffee shop and cycling franchise
The Commute provide:
A branded Coffee Shop selling food, drink and bike equipment
A bike repair and maintenance service – connecting your customers with local mechanics
Special events and workshops
Opening stock and equipment
Fully shop fitted premises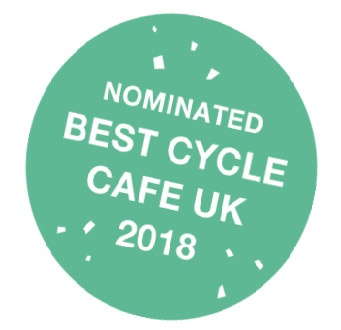 The Commute is an interesting and unique business opportunity with great financial earning potential.

What we do
The Commute provide an unrivalled service in a great social atmosphere. Our customers love having a place where they can mix with the cycling community. We offer great food in great surroundings and our work ethic has allowed us to carve out and nurture long-lasting relationships with both customers and other local businesses.
Our bike shop stocks some amazing indie brands bringing unique quality products. Including cycling kits and graphic t-shirt for off the bike too.
Selling brands of bikes
Professional service
An excellent income
Run from branded premises
Being your own boss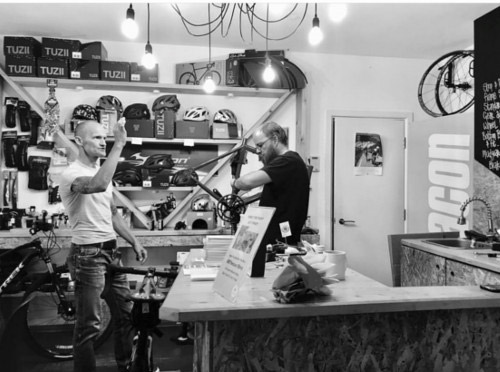 The opportunity
The Commute Franchise offers excellent financial reward in return for a highly competitive investment.
An Exclusive Territory allowing you to trade as The Commute
Confidence that you are working with a proven business formula
Full training in all aspects of the business formula
Website, dedicated landing page and e-mail
Marketing material
Continued support and advice from Head Office
Full EPOS & CCTV fitted shop & cafe
Equipment
A recognisable brand
Standard administration practises
Innovative brand
Franchise Operations Manual
5 year franchise agreement with right to renew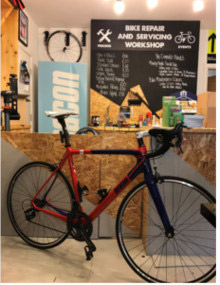 We Maintain:
A uniform high quality of consistent minimum standards of service to all Commute customers. As a Franchisee you will be involved in all aspects of the operation of the business.
Can I finance my franchise?
The Franchise Fee for The Commute Franchise is £25,000, the Franchise Package Fee is £35,000 dependent on the size and condition of your premises and the Equipment Fee is £15,000. Funding is available for up to 75% of the cost.
The total cost of The Commute Franchise is £34,500 , with The Startup Loans Company, a UK government lending initiative where new start franchises can borrow unsecured and at a low rate of interest up to £25,000 for the purchase and establishment of the business. This means that you will only have to source £9,500 of the fees yourself
Using this facility, franchisees can easily and effectively finance 50% of the establishment costs of their The Commute business.