Finance Available
Trulawn Franchise
Home Improvement Franchise
Become a part of the UK's top artificial grass franchise, Trulawn, and unlock unlimited earning potential in a rapidly growing industry.
Financing Assistance
Yes, through a third party.
Industry
Home Improvement
Available Locations
England, Wales, Scotland, Ireland
Choose a management franchise with high earning potential in a growth sector
Let us guide you, using the knowledge, practices and operations we have developed over to the years. Avoid many of the usual pitfalls, trials and errors of starting a business by following our tried and tested strategies.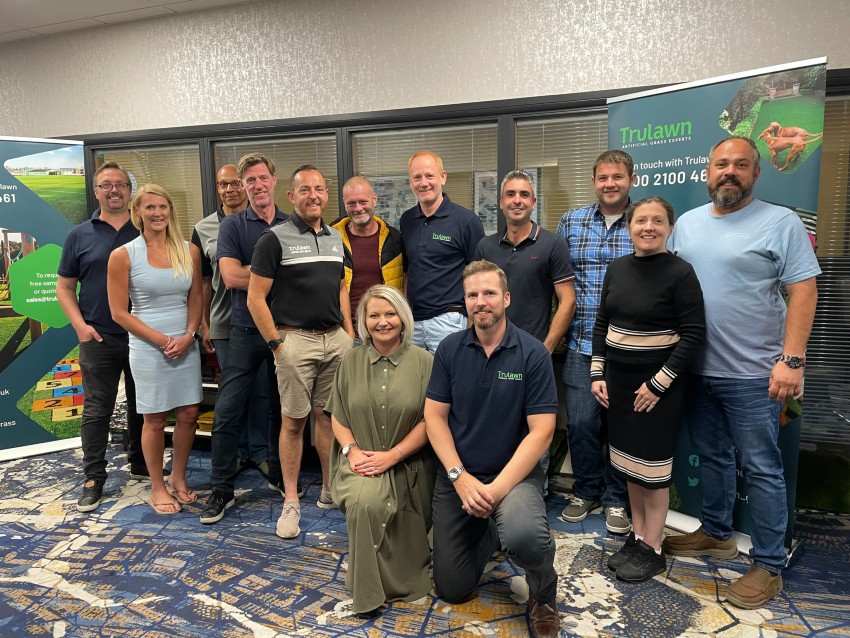 Who are Trulawn?
Trulawn are one of the leading artificial grass brands in the UK, with over a decade's worth of landscaping experience and product development in the artificial grass market.
Our business started in the Berkshire area with a modest investment of a few thousand pounds and has since grown to have turnover approaching £6million.
We primarily install artificial grass in domestic homes, schools and commercial properties as well as offer additional maintenance services in the care of artificial grass.
A Growing Market with Multiple Income Streams
As the home & garden improvement market continues to grow, demand for services increases year on year. Your main income stream would be artificial lawn installations for homeowners, with a high proportion of clients being young families and dog owners.
There is also huge demand for the service in primary schools, with larger scale projects to be won from new and returning customers throughout the year.
Another significant benefit of the opportunity is the additional repeat revenue to be gained from offering a maintenance service. As artificial lawns have grown in popularity these requests come from your own customers, and customers with existing artificial grass.

Why choose a Trulawn Franchise?
A Trulawn Franchise is a management franchise with no manual labour by you required. Instead, you'll be taking care of the sales and marketing aspects of your territory, as well as overseeing the general operations of your business.
We support you with initial and ongoing training, lead generation, and a tried and tested marketing strategy so you're never in doubt about how to be successful.
Our Franchise Package also includes a 5-Year Territory Plan for you to grow from one, two, to three teams and more so that you can maximise the earnings potential in your area.

The advantages at a glance:
No experience necessary – full training provided.
Ongoing support with a dedicated business development.
All the machinery you need to get started is included in the start up cost.
Sales leads are provided directly from head office
Your own online customer management system
Fast ROI and excellent earnings potential
Relatively low startup costs.
Recurring revenue from customers via Lawn Maintenance service
Take advantage of our winning sales and marketing plan, superior business management and customer service practices to catapult your franchise into a speedy setup, a prominent launch, an accelerated growth and a resounding success.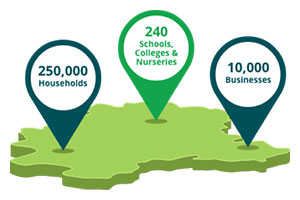 Territories
We will work with you to design your own exclusive territory based on where you are located. Each territory has exclusive rights to sell and promote Trulawn products to the local area, as well as receive all leads to their inbox.
We have a surge in demand for products in Cardiff/ Newport/ Swansea, Bristol, Birmingham, Liverpool, Exeter, Glasgow, Edinburgh, Northampton, East London, Lancashire, Cambridge, Belfast, Sheffield and Aberdeen.
If you live near or within one of these areas, we'd love to hear from you.
Next Steps
If you share our vision for success and have a determination to succeed, we want to hear from you.
If you think you would be the perfect fit for a Trulawn Franchise, then fill in your details below, and we will send you more information, including a free and comprehensive Franchise Prospectus.
Get Your Free Information Today!
To contact Trulawn for more information regarding their Franchise and speak to them directly with any questions you have, please complete the form below.