Finance Available
FASTSIGNS Franchise
Signs & Printing Franchise
With over 750 FASTSIGNS® centres operating worldwide, including 23 centres in the UK, our business-to-business management opportunity is at the forefront of signage and printing technology. With no sector experience required, you will soon be managing your own signage business.
Financing Assistance
Yes, through a third party
Industry
Signs & Printing
Available Locations
Franchises available in the UK.
Franchise Associations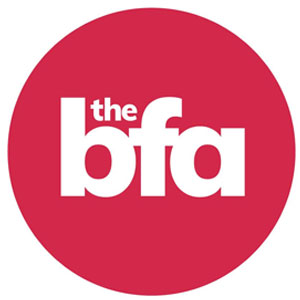 FASTSIGNS franchise
Are you ready to make your statement in business? With a FASTSIGNS franchise, you can do anything, and be anything! As part of a globally recognised signs and graphics franchise, you'll enjoy a proven route to successful business ownership, in an industry which is always in demand.
Grow your own business with the potential to exceed an annual turnover of £1 million in a multi-award-winning franchise driven by technology and creativity.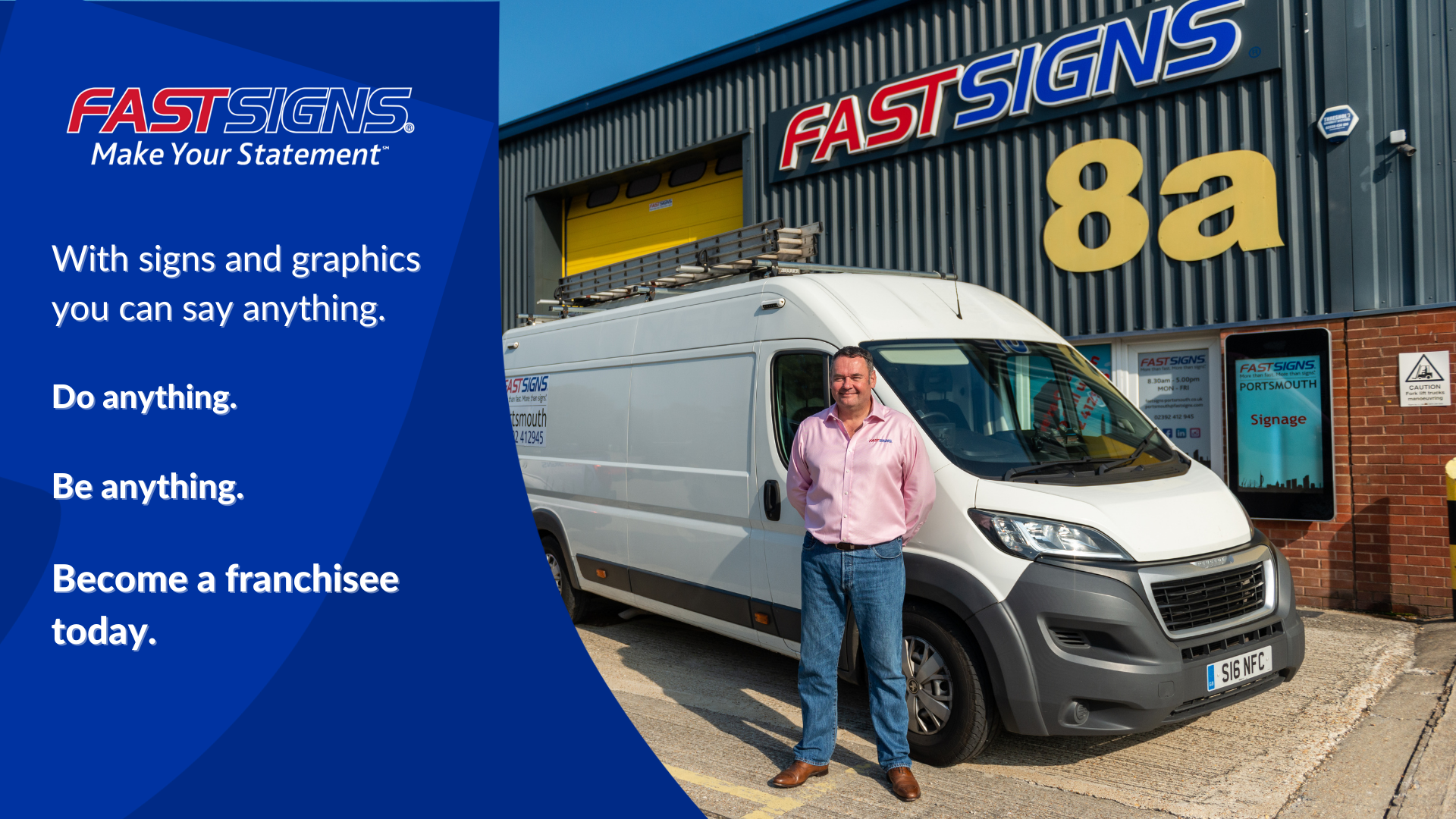 FASTSIGNS first launched in Dallas, Texas in 1985. Within just the first year of trading, our founders realised there was huge demand for a signage business which could help its customers stand out for all the right reasons. Deciding to franchise their proven business model, FASTSIGNS rapidly grew across the US, reaching the UK in 1994. Since then, we've grown to more than 765 centres in eight countries, leading the way in creating the kind of high quality signage which never goes out of style.
Your incredible opportunity to make a statement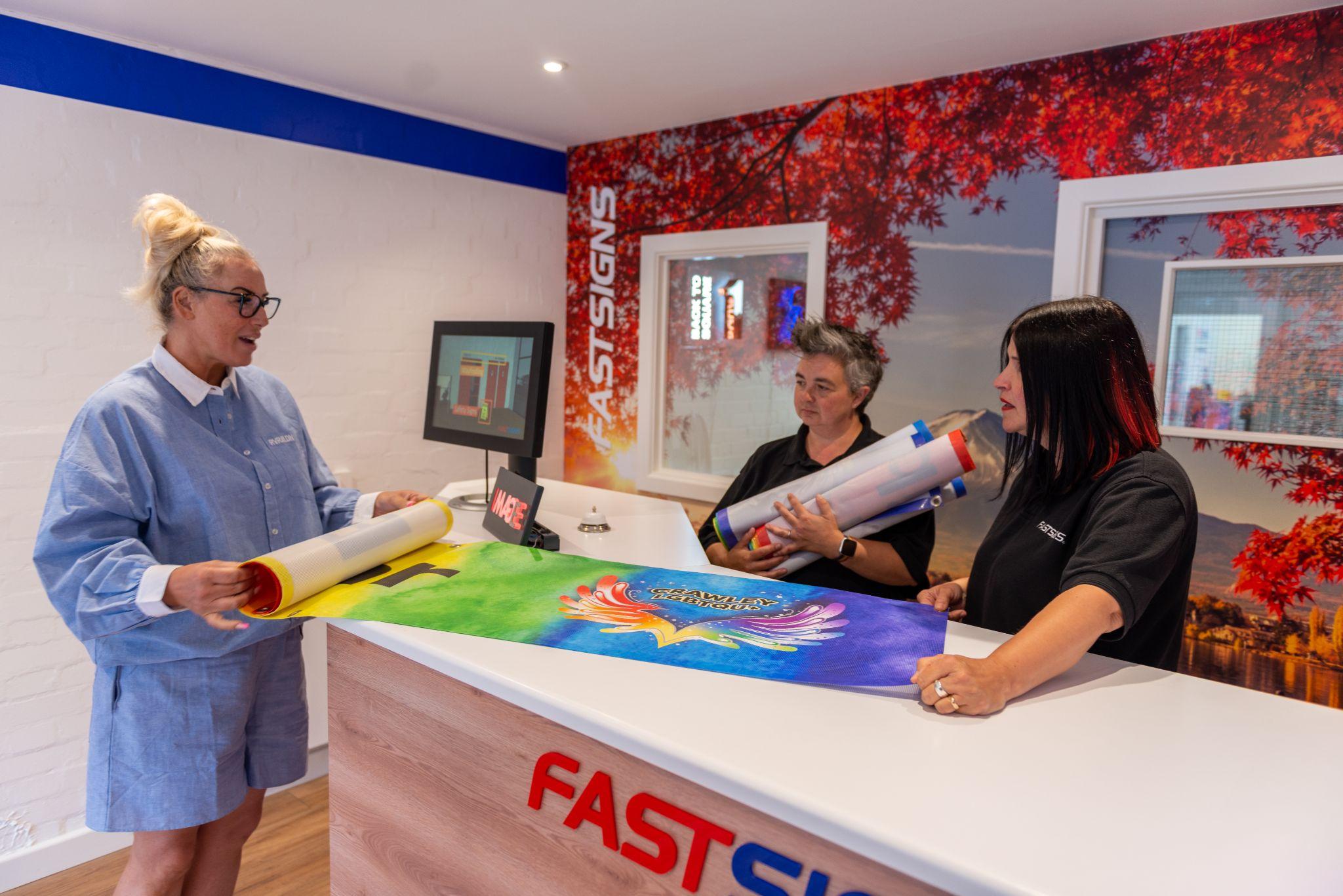 Our franchise not only helps our franchisees build their own successful and rewarding businesses, but we enable people to enjoy a business which perfectly complements their skills and lifestyle. We're continuously striving to combine cutting-edge technology with powerful business strategy to empower our franchisees. As a result, our top centres consistently achieve sales in excess of £1million, and we've won a number of international awards, including a consistent 5-star franchisee satisfaction rating.
With a FASTSIGNS franchise, you'll feel confident you're investing in a business with proven success.
As a FASTSIGNS franchisee, you'll help any business, in any industry, make their statement through signs and graphics. Whether they need exterior building signs, signs to direct and inform, signs to decorate, signs to theme an event, or signs to promote. Signage is always in demand, so, your business will always be in demand.
Why franchise with FASTSIGNS?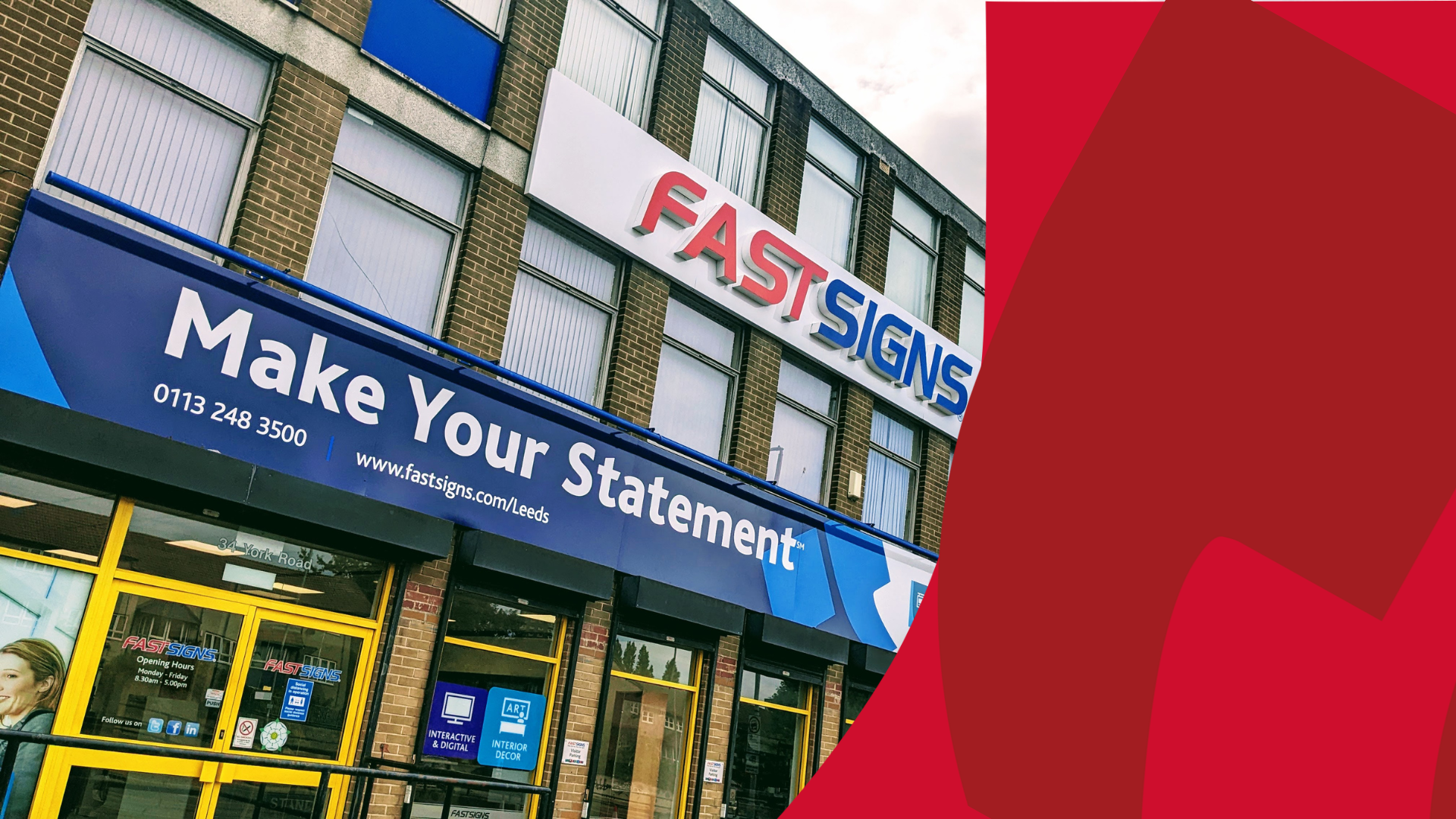 With over 37 years of experience, and a franchise team led by world-leading experts, we'll give you everything you need to grow a profitable business in this exciting, high-demand industry:
Comprehensive training designed to guide you on your journey to becoming a market leading signage expert in your area
A team of dedicated business consultants in both the UK and US who will help you create a winning business plan and achieve your goals
Ongoing support from some of the very best in the industry to give you advice and guidance in every aspect of your business, whenever you need it
Marketing support from a powerful global brand to ensure your business is as visible as possible and can bring you excellent returns on your investment
Access to technology and signage manufacturing equipment at the very cutting edge of the industry
F'see quote: "We were definitely nervous, as we were both complete sign novices. But we had help at every turn!" Tunde Sodipo, FASTSIGNS Northampton
Is it right for you?
Believe it or not, many of our most successful franchisees had no prior knowledge of the signage industry before joining us!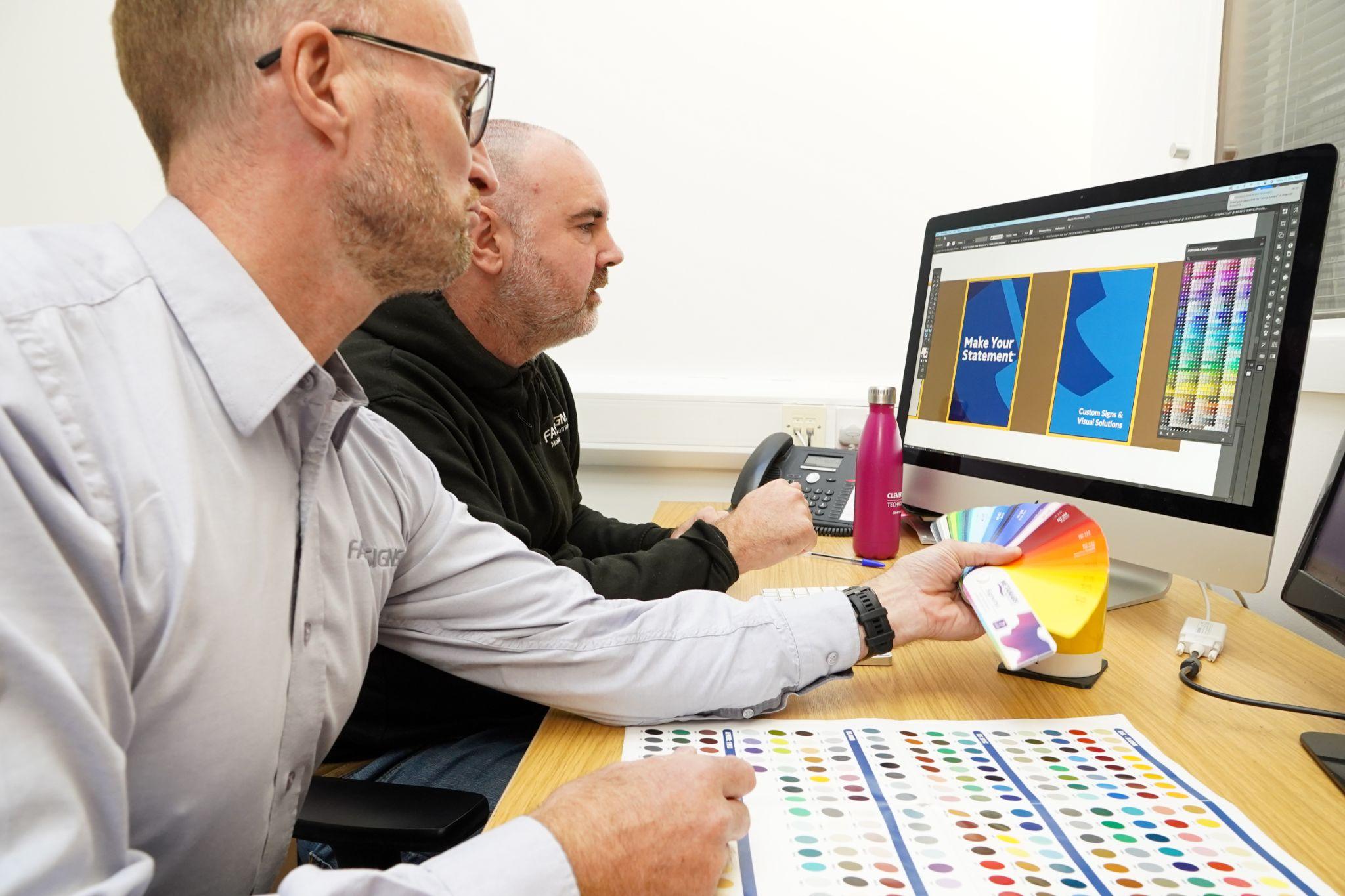 As FASTSIGNS is mostly a management franchise opportunity, we believe it is most important our franchisees to have the core attributed needed to run a business: being organised, business-minded and able to communicate effectively with your customers. Our support is designed to ensure even those without previous experience of signage, can become the go-to experts for businesses in their area. Covering everything from IT & HR support, through to business management and marketing, our franchise is designed to inspire and encourage you to launch your business with confidence.
So, if you're good at managing and motivating people, but lack experience in production and design, we'll help you hire the right people to create a team with a well-rounded skillset. Likewise, if you're a creative designer, we can help you find people to lead your sales and manufacturing departments.
F'see quote: "We love being owners; being in control of our business and working in it, as well on it. The Head Office Support Team helped us move our mindsets from employees to owners, supporting us to achieve our goals. We've grown our business by over 30%, have taken on new team members, and we're extremely excited for the future!" Melanie & Jose Martinez and Alan White
Next Steps
Make your statement in business with your own FASTSIGNS centre. Contact us for an invitation to our next Discovery Day. Just fill in the form below.
Get Your Free Information Today!
To contact FASTSIGNS for more information regarding their Franchise and speak to them directly with any questions you have, please complete the form below.