TREND Transformations is a home renovation business like no other. With a bespoke product that combines a unique quality with a luxury feel, there's a reason why our business is growing from strength to strength.
TREND Transformations is a home renovation business like no other. With a bespoke product that combines a unique quality with a luxury feel, there's a reason why our business is growing from strength to strength. Read Less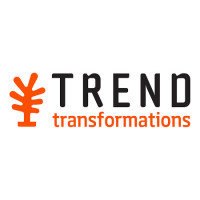 TREND Transformations has a unique product which 'transforms' worktops quickly and easily; NO mess; NO fuss….
The Top That Fits On Top!

Transform your Future Today with the Potential of a 6-figure income!
Why Choose Granite & TREND Transformations?
Our stylish and beautiful products are easily installed onto existing surfaces; when you become a franchise owner it's a really simple step-by-step procedure to transform your customers' homes in the space of a single day. (See our video here)
Our proven business model could be is the franchise you've been waiting for – a chance to run a business that makes you proud, gives you the flexibility, and generate some serious money.
We provide the tools and resources to build a truly sustainable venture from start to finish; in addition to offering a unique product with significant consumer demand.
The main benefits are:
Our unique product
No shortage of new, repeat and referral customers
Unparalleled service
Multiple revenue streams
Built from recycled materials

TREND Transformations is a management franchise with a focus on managing people; once the business is built up, you should expect to be able to draw a 6-figure income, but you may be happy to run a smaller business and draw less of an income, the choice is yours.
When you're deciding whether or not to become a franchisee, you want to know the numbers involved. TREND Transformations offers various business models with varying levels of growth. The success of your business will be down to you, but you can, potentially, generate revenues of between £400,000 to £600,000 in year 1. By year 3 it is not uncommon to hit the magic £1m annual turnover!
Who is ideal for TREND Transformations?
You don't need to have any experience in the home improvement, DIY or kitchen fitting arena, but you will ideally come from a professional background and be confident, organised and experienced in leading and motivating your own team; goal-orientated; an effective project manager; driven; ambitious and good with people.
Our Training & Support:
At TREND Transformations we have a simple and easy to understand week-long induction course. In this week you'll learn about the office-based aspects of running the franchise, and then it's straight into at the hands-on portion of the training; including sessions with our support and development team, at your own facility.
Our technical team will spend two weeks with you as the showroom is fitted out, so you'll be ready to start with all the basics to get your franchise moving. Our ongoing support is there as and when you need it.
The Return on Your Investment…
You will only need to have £35,000 in liquid capital to start your business. Our franchise fee is £28,700 + VAT and the funds needed to open your fabrication workshop, showroom and for working capital can be funded by up to 70% by banks/third party lenders and / or Government Loan schemes. (Subject to their usual credit assessment.)
Most other franchise opportunities also do not offer you the ability to expand to other products and service areas as easily as we do. All you need is a little creativity and desire, we'll help with the rest.
Your Exclusive Territory
You will have exclusive rights to sell TREND Transformations products in your territory which is comprised of around 200,000 residential houses, across multiple postcodes. You will be able to build a name, and reputation, for quality home improvements with a customer base that cannot go elsewhere for your product. In the event you'd like to expand further, other territories can be reserved for future growth too.
Your next steps
If you share our vision for success and have a determination to succeed, we want to hear from you.
If you think you would be the perfect fit for a TREND Transformations Franchise, then fill in your details below, and we will send you more information and get in touch to discuss this amazing opportunity with you in more detail.