Hub Care Support is an exceptional opportunity to enter the care industry at a lower initial investment cost. The Hub isn't a care agency, it's a matching service that prides itself on giving their service users choice, consistency and quality care, whilst empowering Personal Assistants to... Read More
Hub Care Support is an exceptional opportunity to enter the care industry at a lower initial investment cost. The Hub isn't a care agency, it's a matching service that prides itself on giving their service users choice, consistency and quality care, whilst empowering Personal Assistants to remain self-employed. Read Less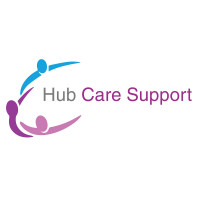 Hub Care Support has been developed to bring positive change. The Hub founders have witnessed care services first-hand, and identified a gap that they just had to fill. Following a period of time where they were part of a local authority pilot scheme to use self-employed carers, Hub Care Support saw a wealth of benefits to carers and service-users alike. From choice, control, and confidence to financial benefit and peace of mind, the innovative business model has seen growing success, bringing potential for growth and positive change across the industry.
The Opportunity
Hub Care Support brings something new and exciting to the care industry where CQC registration is NOT required and the software needed is provided at NO additional fee.
Hub Care Support is a proven business model that enables those with an entrepreneurial spirit to join the sector as a business owner, without the usual high investment costs and rigorous assessment of domiciliary care.
By joining The Hub community, you're not only helping to bring positive change to the care industry, you're forging a rewarding and flexible career. The Hub isn't just another care agency; it's a care matching service that empowers clients with choice and control over their care.
As a Hub franchisee, it's your job to promote your unique services to your community, forge strong relationships with local organisations and recruit fantastic self-employed PAs. You will support your PA's to remain confidently self-employed by supplying a range of tools and guidance. With a turnover rate of less than 5%, the success of self-employment for Personal Assistants speaks for itself.
Personal Assistants through The Hub provide services to anyone who needs extra support. From more intensive and specialised care needs to a little extra support or companionship, The Hub is there providing:
Domestic tasks
Meal preparation
Personal Care Shopping
Respite
Live-in care
Assistance to appointments
Social support/Companionship
Self-employed Personal Assistants are not required to be CQC registered, however it's imperative that certain level of standards are upheld. That's why The Hub founded QCAS: the Quality Care Approval Scheme; a social enterprise designed to raise and maintain standards within the care sector.

Support from day one
From day one of joining The Hub community you'll experience the passion for care and support from your Hub Head Office team. Through a variety of training methods and media, bespoke to your individual learning style, you'll be guided through every step of the training and development roadmap.
Your in-depth initial training will equip you with all the know-how you need to get started, and with ongoing refresher and development training you will never feel alone. Regular business reviews and well-being support catch-ups will truly help you understand you are in business for yourself, but not by yourself.
As a Hub franchisee, you'll benefit from a hugely rewarding career, seeing your business positively impact and even change people's lives in your community.
The Investment
This home based business has a lower investment than any premises based opportunities with the total initial investment being £50,000 which includes VAT, the franchise fee, the home office set up and your working capital (which will vary subject to individual circumstances and business plan).
The minimum investment would ideally be 50%, so £25,000 of your own liquid capital but there are ways of fully funding this investment depending upon individual circumstances so do talk to us further.
Franchisees following the Hub Care Support model can expect to generate a healthy net profit from year one. The Hub carries an exciting investment opportunity, with the prospect of scaling the business to employ a team of staff and occupy multiple territories to become a saleable asset.

Joining The Hub Care Support Community
Having a background in care or business isn't required as long as you're the right person. The Hub recognises the importance of core values and the right attitude, believing skills and expertise can be taught and developed over time.
Instead, it's essential that Hub franchisees share the passion and empathy for providing quality care. You'll understand the difference choice and control over care can have to your service users and have the tenacity to build your business to provide those services.
You'll need to have:
A passion for care
Compassion and respect
Tenacity and dedication
Relationship management
Organisational skills
Business Acumen
A clear DBS – free from conviction

As a Hub franchisee, you'll benefit from a hugely rewarding career, seeing your business positively impact and even change people's lives in your community. You'll have the ability to make your business work for you, achieving the work-life balance you strive for, reaping the benefits of job satisfaction.
Territories & Locations
We currently have availability throughout the UK