How to earn £65,000 per year from the comfort of your sofa. Guaranteed!
How to earn £65,000 per year from the comfort of your sofa. Guaranteed! Read Less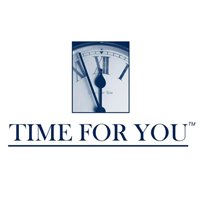 Time For You Franchise Testimonials
Below is a selection of testimonials from people that operate the Time For You Franchise or have used the Time For You business services in the past.
Kelly and I joined Time For You in January 2017 and haven't looked back ever since.

From the start, we felt welcomed like we'd always been part of the Time For You family. From the initial training in Northampton where we learned to hone our skills to the success workshops later that year Time For You have supported us to make our local franchise the best, it could possibly be. Being part of a national and international company has given not just the support from head office but an untapped wealth of tried and tested ideas from existing franchises through the online workplace hub. Whether you would like advice about marketing, financial no question goes unheard and so many franchises willing to share successes and failures to help us make our informed decisions. One of the highlights for us is the annual AGM / Dinner & Dance. This is a great event to hear what's gone well, what's new and a fantastic opportunity to network with our suppliers as well of course our fellow franchisees. In the evening we all get to let our hair down celebrating our successes which really inspires us with the awards ceremony and of course just some good old fashion fun. Time For You has really given us the time we wanted to have a great source of income and furthermore a well-balanced family life which we could never dream of until now. Hence the arrival of our little man in August 2018 which we both get to enjoy the sleepness nights together happily.

Thank you to you all again.
We started TFY a few years ago now and it has been a game changer for us. We work hard on our business and on a daily basis see it grow and feel motivated by the changes it has brought. We have had two children whilst building our business and this reflects how well TFY provides a work/life balance. The training helped us to hit the ground running and the ongoing support from Head Office and other Franchisees has been invaluable. The annual AGM's are extremely informative as well as great fun. We come away from each one buzzing with ideas and changes we use implement to grow our business further.
I've been a TFY franchisee for over 5yrs now and what a great journeys it's been. Nearly a 6 figure gross profit, low running costs and a 3 day week, what more could you ask for! Business growth has been excellent with a steady flow of enquiries throughout the year.

The business model works but you are allowed sufficient freedom to make it your own, whilst using the great technology platform that has been rolled out in recent years.

Like any business is not without the occasional challenge but this franchise supports you and there is ample opportunity to discuss challenges and improvements with other franchisees. In addition, there is the annual general meeting and dinner dance which is always guaranteed to put a smile on your face.

Best decision we've ever made.
We started with Time For You in June 2017. Our aim was to allow Jo to leave her job and eventually work from home so that she could spend more time with our son and also take our daughter to school. We just wanted a better quality of life. Luckily by December 2017, we were earning enough that Jo could leave work and concentrate on TFY full time.

We are now lucky enough that it has gone so well that I am considering leaving work as well. Time For You has changed our lives financially and given us options that were unthinkable 18 months ago.

The support that you get from the TFY community is constant. We really enjoyed the AGM and dinner last year. It gave us a boost as you get to meet some very successful franchisee's and it motivates you to emulate them.

The potential with TFY seems limitless. It can be hard work at times. If you are prepared to put the hard work in then it provides a fantastic, flexible lifestyle with financial gains.
We've been very busy this year, not only having the businesses to run but with a new puppy and 3 children to sort out. On top of all that, we also have managed to find our dream home, right next to the children's school which is honestly amazing but very costly, to say the least. It has been a long, drawn out process but we are nearly there!

We have a household income of £170,000 which has meant we could afford a more sort after location in Surrey.

We went on our three week holiday this year (driving through France and all the way the Salou, just south of Barcelona) and managed to hit our 700 client mark while away which was exciting.

Our next goal is to get married (finally, after 13 years together) and to get some staff into the office to give us a little more flexibility (i.e. play more golf!)

Onwards and upwards for our 800 clients next year and more holidays!