Today we cleaned 17 houses yet never left our home and we'll earn £65,000 per year from the comfort of our sofa. Guaranteed!
Today we cleaned 17 houses yet never left our home and we'll earn £65,000 per year from the comfort of our sofa. Guaranteed! Read Less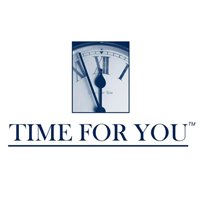 Time For You Franchise Testimonials
Below is a selection of testimonials from people that operate the Time For You Franchise or have used the Time For You business services in the past.
Kelly and I joined Time For You in January 2017 and haven't looked back ever since.

From the start, we felt welcomed like we'd always been part of the Time For You family. From the initial training in Northampton where we learned to hone our skills to the success workshops later that year Time For You have supported us to make our local franchise the best, it could possibly be. Being part of a national and international company has given not just the support from head office but an untapped wealth of tried and tested ideas from existing franchises through the online workplace hub. Whether you would like advice about marketing, financial no question goes unheard and so many franchises willing to share successes and failures to help us make our informed decisions. One of the highlights for us is the annual AGM / Dinner & Dance. This is a great event to hear what's gone well, what's new and a fantastic opportunity to network with our suppliers as well of course our fellow franchisees. In the evening we all get to let our hair down celebrating our successes which really inspires us with the awards ceremony and of course just some good old fashion fun. Time For You has really given us the time we wanted to have a great source of income and furthermore a well-balanced family life which we could never dream of until now. Hence the arrival of our little man in August 2018 which we both get to enjoy the sleepness nights together happily.

Thank you to you all again.
We started TFY a few years ago now and it has been a game changer for us. We work hard on our business and on a daily basis see it grow and feel motivated by the changes it has brought. We have had two children whilst building our business and this reflects how well TFY provides a work/life balance. The training helped us to hit the ground running and the ongoing support from Head Office and other Franchisees has been invaluable. The annual AGM's are extremely informative as well as great fun. We come away from each one buzzing with ideas and changes we use implement to grow our business further.
I've been a TFY franchisee for over 5yrs now and what a great journeys it's been. Nearly a 6 figure gross profit, low running costs and a 3 day week, what more could you ask for! Business growth has been excellent with a steady flow of enquiries throughout the year.

The business model works but you are allowed sufficient freedom to make it your own, whilst using the great technology platform that has been rolled out in recent years.

Like any business is not without the occasional challenge but this franchise supports you and there is ample opportunity to discuss challenges and improvements with other franchisees. In addition, there is the annual general meeting and dinner dance which is always guaranteed to put a smile on your face.

Best decision we've ever made.
We started with Time For You in June 2017. Our aim was to allow Jo to leave her job and eventually work from home so that she could spend more time with our son and also take our daughter to school. We just wanted a better quality of life. Luckily by December 2017, we were earning enough that Jo could leave work and concentrate on TFY full time.

We are now lucky enough that it has gone so well that I am considering leaving work as well. Time For You has changed our lives financially and given us options that were unthinkable 18 months ago.

The support that you get from the TFY community is constant. We really enjoyed the AGM and dinner last year. It gave us a boost as you get to meet some very successful franchisee's and it motivates you to emulate them.

The potential with TFY seems limitless. It can be hard work at times. If you are prepared to put the hard work in then it provides a fantastic, flexible lifestyle with financial gains.
We've been very busy this year, not only having the businesses to run but with a new puppy and 3 children to sort out. On top of all that, we also have managed to find our dream home, right next to the children's school which is honestly amazing but very costly, to say the least. It has been a long, drawn out process but we are nearly there!

We have a household income of £170,000 which has meant we could afford a more sort after location in Surrey.

We went on our three week holiday this year (driving through France and all the way the Salou, just south of Barcelona) and managed to hit our 700 client mark while away which was exciting.

Our next goal is to get married (finally, after 13 years together) and to get some staff into the office to give us a little more flexibility (i.e. play more golf!)

Onwards and upwards for our 800 clients next year and more holidays!
I was in a very difficult time of my life: juggling a job I didn't like, having a disabled daughter that meant having to take time off work (that didn't go down well with my boss) and being a wife and mother. It was all too much, really.

I started to look for a way out and I came across a Time For You flyer through my door that read: "We cleaned 17 homes today and never left our house!". Well, that appealed to me! That was six years ago... I gave up my job and joined as a business owner. Now, six years on, it's not just me running the business, it's now a proper family run enterprise! My husband, Alasdair, left his IT job in 2016 to join me and we haven't looked back. We love it!

The key benefit of running our Time For You business is being able to run the business on our terms. We run our business from home and we have the business at the size that is right for us as a family. We have achieved the perfect work/life balance and we couldn't be happier!

We go on lots of holidays each year and spend most of the summer away touring around the UK, always with our daughter, as time isn't an issue anymore. We never neglect the business, though. We may be away but we are always available for our clients and cleaners, whether we are in the UK or even abroad! We run the business from wherever we are.

If you are prepared to work hard - and accept there will be some blood, sweat and tears, especially in the first few months - then Time For You will give you something that surely everyone wants: freedom, the perfect work/life balance and not forgetting, a good income.
We fell upon Time For You a few years ago. Through my personal experience as a cleaner - and also assisting an incredibly successful franchisee with their area - we felt comfortable and ready for the challenge of owning our own franchise!

The process of purchasing couldn't have been easier, with the full support of Head Office and the former franchisees. We were fortunate enough to purchase an area that was already up and running and successful - this gave us a great starting point!

Times are tough at the moment, with the pandemic and current economic climate, but we are working hard to build foundations on which we can grow and develop once it is safe to do so. We are still taking on new clients and cleaners despite the lockdowns, which is reassuring for the future.

Working alongside raising a family has proved challenging, so I have found a happy balance of both. Whilst the growth of the business may not be as intense as many others, I am able to spend quality time with my daughter while still earning a living. I couldn't be happier with our decision to join the Time For You family, and look forward to many more successful years.
I could see for myself exactly how TFY was changing my dad's life for the better when he became a franchisee after he was made redundant after 25 years working for John Lewis partnership. My wife and I were both unhappy working for the prison service as the hours were long and we worked different shifts. Our life was all work and very little play. We wanted a family and a normal life too. We joined Time For You as franchise owners in Luton. Now we have a great life and can spend time with our three young children, we just could not have done this previously.

The support and advice we get from Freddie and ruth and other franchisees have been invaluable. More recently we bought another area & expanded into Stevange, our business is just great. Please feel free to get in touch if you would like to call me in person.
I was going nowhere with my banking career. I had reached a plateau of my earnings, but was expected to constantly strive to achieve ever increasing sales targets. I felt worn out. I then read an advert for Time For You in a franchise magazine and it looked really interesting, so I applied for a prospectus.

I liked what I read, but being sceptical I decided to contact some existing franchisees, 27 in fact! All of whom were really happy and positive.

I joined too. Time For You has changed my life for the better. I am now a proud business owner with a great work / life balance. The day to day work is easy to follow and operate. The system really does work. Now I am happy, especially as I have increased.

My previous income by 100% with just a few hours worked. I would recommend this franchise to anyone with a genuine desire for a better to improve their lot in life.