Finance Available
TruGreen Franchise
Home Improvement Franchise
Owning a TruGreen Franchise represents a year-long business where you will provide tailored lawn care treatments to your customers and encompass a host of management activities that go with building up a multi-van business. There's huge scope to expand your franchise with the ... Read More potential to run a fleet of branded vehicles to deliver lawn care services in your local area. Read Less
Financing Assistance
Yes, through a third party.
Industry
Home Improvement
Available Locations
Throughout the UK.
Franchise Associations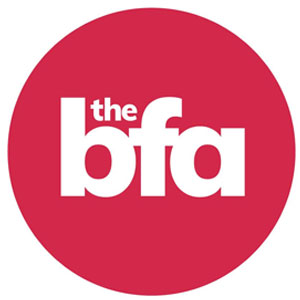 Grow your very own money-making business with TruGreen
If you aspire to grow a successful business, to create the lifestyle that you have always dreamed of, it's advantageous to do so with a proven business model, support in areas where you need it and a head start when it comes to establishing your name in a highly competitive market. That's where a TruGreen franchise can help you well on your way to business success.

Our proven money-making business model has withstood the test of time and some difficult market conditions to be one of the largest lawn care companies in the world.
The Opportunity
We are looking for individuals who are enthusiastic, motivated and are able to follow a proven business model. You won't need any experience, just the aptitude and attitude to want to succeed in a thriving market.
The UK has over 26 million homes, 90% of which have gardens, making it a growth market worth becoming a part of! You could harness a genuine opportunity to secure a piece of this growing market by owning a TruGreen lawn care franchise. ----
TruGreen is a year-long business opportunity, which involves providing tailored lawn care treatments in your local area to give your customers the beautiful lawn that they desire. You'll have the luxury of choosing your own working hours and will also have the pleasure of working in the great outdoors.
Whatever your current situation, past experience or reasons for wanting to be in business for yourself, and not by yourself, our franchise opportunity helps you get off to a flying start.
We offer one of the most comprehensive packages in our sector including:
Full training & unlimited support – We don't give you fish, we teach you how to fish - it's much more rewarding that way!
Business Management System – Enabling you to manage your business effectively at any time, anywhere in the world
Website and marketing support – To ensure that your professional services are seen by your prospective customers
Starter package - Including machinery, products & equipment and marketing materials so that you can make a start right away
24-hour call handling facility – So you never miss an enquiry!
How much does a TruGreen franchise cost?
A TruGreen franchise costs £28,000 (+VAT) Subject to status. Banks and major lenders will offer up to 70% funding, with the franchisee investing 30%.
It is worth noting that as you will be VAT registered, you will be able to claim this back.
Don't just take our word for it!
"Best value. Excellent support. Genuine people running the franchise."

Paul Taylor TruGreen South Oxfordshire
"I've enjoyed having my own TruGreen franchise as it's helped me not only further my lawn care skills but has allowed me to grow as a small business."

Robert Grant TruGreen South Lincolnshire
Want to know more?
Whether it's the idea of working your own hours in the freedom of the great outdoors or creating beautiful lawns for your customers, or the up to 70% profit margins that catch your interest, then why not contact us to find out more and to reserve your place on our next discovery day.
Get Your Free Information Today!
To contact TruGreen for more information regarding their Franchise and speak to them directly with any questions you have, please complete the form below.