Owning a TruGreen Franchise represents a year-long business where you will provide tailored lawn care treatments to your customers and encompass a host of management activities that go with building up a multi-van business. There's huge scope to expand your franchise with the potential to run a... Read More
Owning a TruGreen Franchise represents a year-long business where you will provide tailored lawn care treatments to your customers and encompass a host of management activities that go with building up a multi-van business. There's huge scope to expand your franchise with the potential to run a fleet of branded vehicles to deliver lawn care services in your local area. Read Less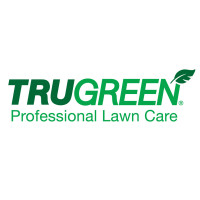 TruGreen Franchise Testimonials
Below is a selection of testimonials from people that operate the TruGreen Franchise or have used the TruGreen business services in the past.
Best value. Excellent support. Genuine people running the franchise.
I've enjoyed having my own TruGreen franchise as it's helped me not only further my lawn care skills but has allowed me to grow as a small business.
Due diligence proved that SM were by far the most customer focussed franchise option in this field.
From the first contact my dealings with TruGreen have been professional. This continues to be the case months after I started trading. I chose TruGreen because I thought that they offered the best support around the technical aspects of lawncare and I have not been disappointed.