We are looking for passionate like-minded individuals who want to make a difference in football. We Make Footballers offer you the opportunity to help children of all abilities become the best footballers they can be. Our franchise business is open to organised, determined, and ambitious sports and... Read More
We are looking for passionate like-minded individuals who want to make a difference in football. We Make Footballers offer you the opportunity to help children of all abilities become the best footballers they can be. Our franchise business is open to organised, determined, and ambitious sports and business individuals. With this opportunity you will become part of the We Make Footballers family and join one of the leading football academies in the country. Read Less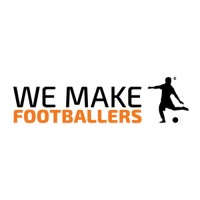 We Make Footballers is a unique football coaching franchise based in the UK.
We have partnered with innovative companies to create a formidable business opportunity for enthusiastic individuals who want to run their own football coaching business.
The Franchise Model
Having perfected the business model ourselves over the past 15 years, we've learned lots of important things that we now implement to run a highly successful operation.
We are passionate about passing this knowledge and success through a franchise model with carefully selected partners. As a We Make Footballers franchisee, you'll benefit from an exclusive franchise territory in which you'll operate in based on various key factors, such as the number of children in the area, household income levels and expected market penetration rates.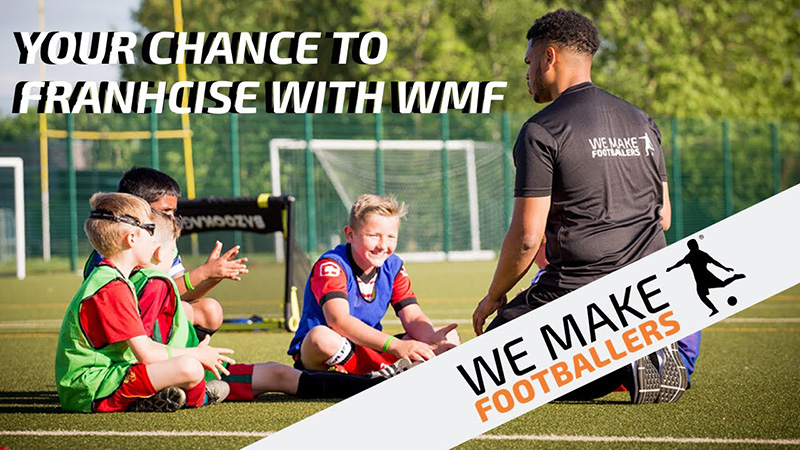 The We Make Footballers franchise system and brand is recognised with:
Offering quality football coaching for all
Providing safe and fun environments
Strong support systems for franchisees
Exclusive booking software to manage your subscriptions
Innovative marketing approach
Links with professional clubs across the UK
Popular Talent ID and scouting events
Using our proven marketing strategy, first-class coaching syllabus and automated systems, franchisees can expect to start generating revenue within the first month after successfully launching the business.

Full Training and Support Provided
When you join We Make Footballers as a franchisee, you'll receive all of the training and support that you need, to start a successful football coaching business. Our comprehensive support package includes:
Full start-up and support package
Exclusive, mapped region to do business
24/7 access to detailed operations manual
Full training on the coaching programme, recruiting staff and customer service
Comprehensive business management training and advice
Marketing materials, guidance, and support
Secure five-year renewable licence
Who Are We Looking For?
We Make Footballers has proven to be successful for the following types of individuals: sports enthusiasts with a passion for business, post-sports-grads, teachers, active coaching professionals as well as those looking to develop and progress their coaching ability.
We have earned a first-class reputation in the industry upholding the highest standards of customer care for the children and parents enrolled at our centres with a 5-star rating on Trust Pilot. We therefore only accept franchisees who have the same work ethic, willingness to both learn and achieve, and the ability to adapt to our methods.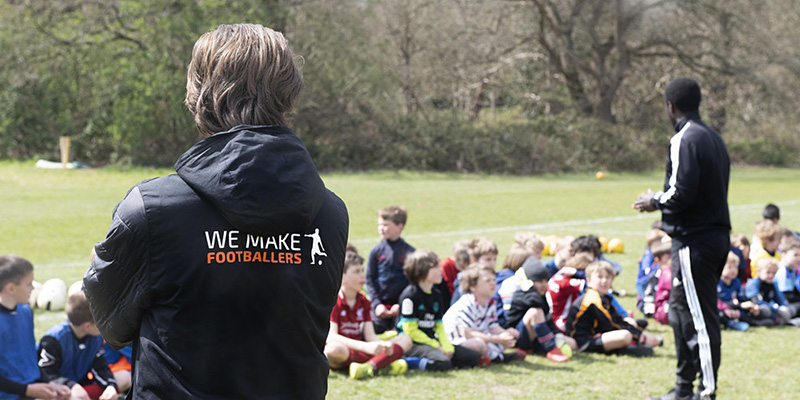 Below are some of the most important attributes we look for in our franchisees:
Passionate about developing football in England
Working to improve our communities and seeing the benefit of sport
"Mature" in attitude and open minded
Honest, reliable, punctual, and trustworthy
Considerate, confident, and outgoing
A happy, enthusiastic person with a natural sense of fun and high energy
A fan of the WMF Coaching and Playing Style
Organised and keen to develop as an individual
Get in touch today
Now is the time to claim your territory and begin building your football making business. Spend every day doing something you are passionate about!