We are a low-cost franchise, with immediate cash income, competitively priced from £1,999 + VAT. On the launch of your franchise you will be provided with a full start up package with everything you need for a successful start to your business, including comprehensive initial training, 7,500 units of stock and 300 point of sale boxes.
Package 1
£1,999 + VAT
300 display boxes, 7,500 units of stock, full training and support (franchisee sites all 300 boxes)
Package 2
£2,799 + VAT
300 display boxes, 7,500 units of stock, full training and support (we site 150 boxes, franchisee sites 150 boxes)
Package 3
£3,600 + VAT
300 display boxes, 7,500 units of stock, full training and support (we site all 300 boxes)
All packages include the below;
300 vending boxes and stock worth over £7,500 at retail cost (your investment is more than covered by the stock you get)
The option of an assisted launch to help get you up and running, we'll help you site and deliver your first 150 or 300 boxes
Head office training and on-going field support
Branded ID badge and clothing, giving your customers confidence
Electronic coin counter
Territory mapping system
Site database
Operations manual
Dedicated Account Manager
Stock refund if you cannot continue (terms apply)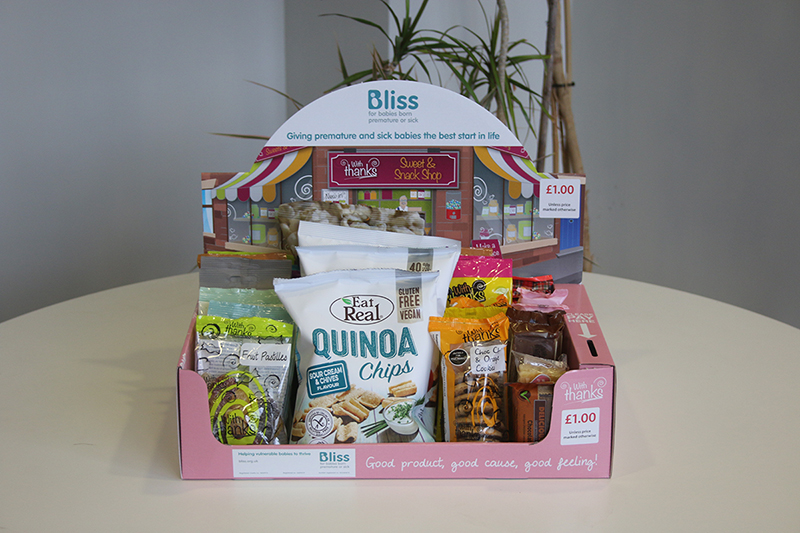 How it Works
Our self-service vending boxes are placed into business and office locations, with no charge to the site. They provide employees and customers with a range of confectionery, snacks and healthy options to buy and enjoy at a low price, they simply pay for the products they eat.
It really is as easy as it sounds! You regularly visit each site, usually every 3 or 4 weeks, collect your money from the box and replenish the stock.
Products retail in the box from around £1.00 to £1.50 with price stickers available for larger items. You pay between 45p and 59p per product including vat, this makes this franchise the most profitable for you in this sector.
You can operate the franchise full or part time, 300 boxes normally requires 3 working days per week, with an earning potential of £30,000* per year.
We have different designs of vending boxes for healthy options including; vegan, vegetarian, gluten free and high protein products, this enables you to tailor the box for individual sites.
Products
We have a fantastic range of products which constantly changes and adapts to market trends. The range includes;
Classic favorites such as Jelly Babies, Fruit Pastilles, Wine Gums, Milk Chocolate Peanuts, Raisins and Buttons and many other retro sweets lines.
Flapjacks, cakes, short-bread, tiffin bars and a variety of biscuits.
A great range of crisps including brands such as Burts, Reggae Reggae and Jim Beam.
Healthy snacking options including brands like Eat Real, offering Gluten free and vegan crisps, popcorn, rice cakes, nuts, raisins, yogurt cranberries, peanut brittle bars and many more!
Peace of Mind
Charisnack is part of the Delicious Ideas Food Group, a multi-million-pound company with over 30 years of experience in the supply sector. With its own packaging plant and an AA certificate from the BRC (British Retail Consortium - the main body regulating the food sector). In addition, Charisnack has also been through stringent checks by the BFA (British Franchise Association) and received full approval to exhibit at their trade shows and exhibitions.
No middleman gives you the best buying price, unrivalled support, back up and peace of mind that your investment is safe.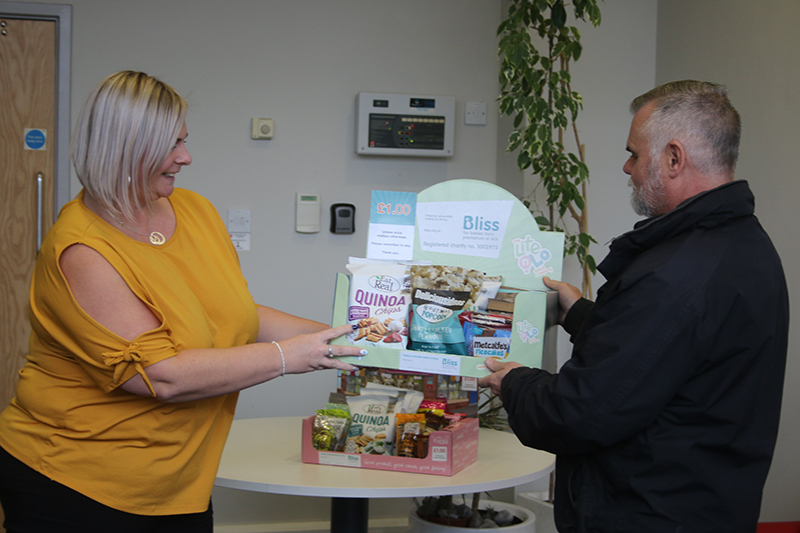 Charity
Charisnack is in partnership with Bliss, a leading UK charity which supports premature and sick babies. All vending boxes carry the Bliss branding which helps when siting the box and with purchase of products. We donate directly to Bliss not you! So, all the money you collect is yours.
Key benefits of a Charisnack franchise
Make more than the average UK salary, working just three days each week*.
A wide selection of healthy snacks and treats available with vegan, vegetarian and gluten free options.
A business backed by over 30 years of experience in snacks and confectionery.
Support from day one to ensure your franchise operation runs smoothly.
Multi size and brand boxes – Lite 'n' Lo Snack boxes for sites who would like a 'healthier' option.
Donations to our charity partner Bliss, made directly from us, no deductions are made from your income.
Experienced dedicated franchise support team.
Regular stock offers available for the franchise network.
No management or renewal fees… ever!
An immediate cash income.
Initial investment more than covered by stock value.
You can leave at any time with no penalties, financial or otherwise.
If you are interested in finding out more, please click the link below to request more information and one of our franchise team will be in touch.
*The figures set forth in this illustration represent actual performance by a franchisee. There is no guarantee that you will achieve these figures and nor is it intended that you should rely on them as a warrant or guarantee.