Open your very own esports arena in virtual reality! A turnkey offer to open your own VR arcade based on unique and revolutionary concept with exclusive content.
Open your very own esports arena in virtual reality! A turnkey offer to open your own VR arcade based on unique and revolutionary concept with exclusive content. Read Less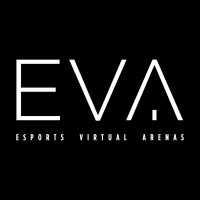 Enter The World Of Esports In Virtual Reality
EVA Stadium
Pushing the boundaries of technology, players are equipped with virtual reality headsets and are able to move freely in a vast space at the center of the stadium.
In the playing zone, competitive matches could take place in teams of up to 16 players on After-H, an esports game in virtual reality, developed in-house by EVA.
A Next Level Laser Tag Game In Virtual Reality
From 200m2 to 3000m2, the EVA STADIUM offers a full experience by bringing VR ESPORTS and spectator experience together for a true spectacle. Thanks to the bleachers and gigantic screens, the EVA STADIUM is always ready for tournaments and events.
The Full Experience
More than a classic playground, EVA offers a full package uniting a unique gaming experience with a comfortable area to have a snack, a drink, and enjoy the show.
A platform allows shcasters to comment on games and live stream on social media. This will help boost the community and esports aspects of the room.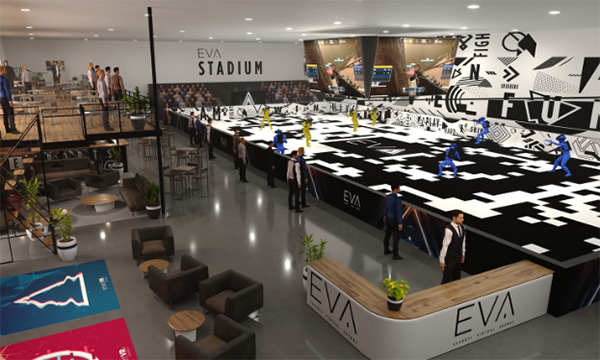 This will also increase the time spent by the customers in the arcade room and the opportunity to maximize profit by upselling.
Unlike typical laser tag games, it would be a place of entertainment not just for the players, but for all visitors.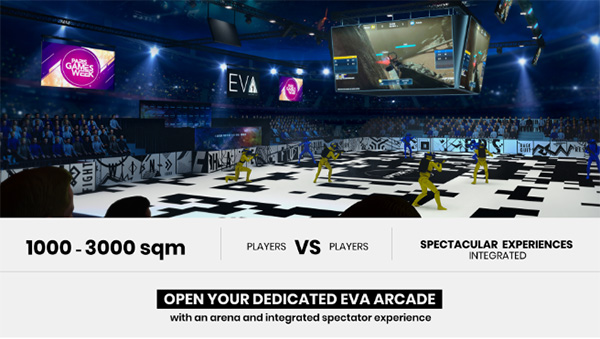 EVA Stadium
The EVA stadium is both a state-of-the-art immersive player versus player experience and a first class esports spectacle.
Consist of a huge playground up to 3000m2 large, surrounded by bleachers, the arena can be accommodated up to 500 spectators. They will be able to witness the player's every move while following the in-game view on gigantic LED screens during the game. We have also integrated a platform dedicated to the shoutcasters who will provide live commentaries on the game, making this place of entertainment like no other.
Turnkey Offer
EVA guides you from A to Z
EXCLUSIVE GAMES
We offer scalable VR esports games for your arcades. New games will be available at least every 6 months.
HARDWARE
All hardware such as PC, VR headsets, backpacks, and other accessories are included. All defective hardware are replaced within 72 hours.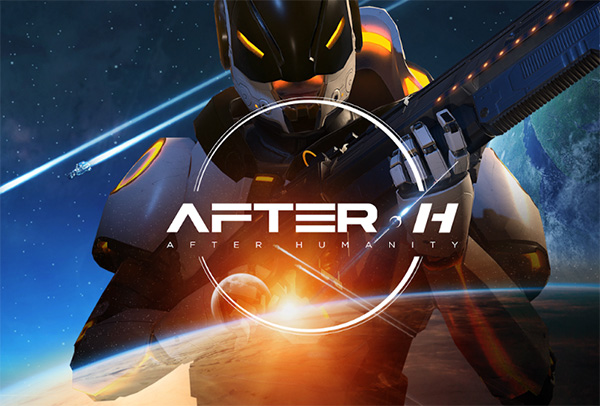 SUPPORT
EVA provides full support so that you only have to manage the operation of your arcade: Personnel training, 7/7 hotline, spare hardware available for 100% continuity.
WEBSITE & BOOKING
As part of the offer, your arcade and the available experiences will be listed in our website for booking with an online payment system.
Why Join The EVA Arcade Network?
Work with the leading VR specialists and benefit from the latest innovations in the industry.
Turnkey support allows you to focus on your business operations.
A national and international communication coupled with VR esports tournaments organization between arcades.
High profitability for a low initial investment thanks to our turnkey leasing offer.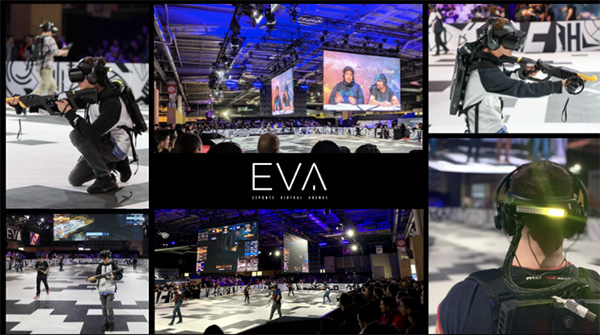 The History of EVA
EVA (formerly known as smartVR) was founded in 2018 by Jean Mariotte, Stéphanie Belle, Sarah Tirmarche and William Klein. The company has experienced tremendous growth since then and the launch of its VR esports game, After-H.
This solid organisation has raised 2 million euros with TRUST ESPORT VENTURE in June 2019. The funds raised ensures the steady development and evolution of content for our partners.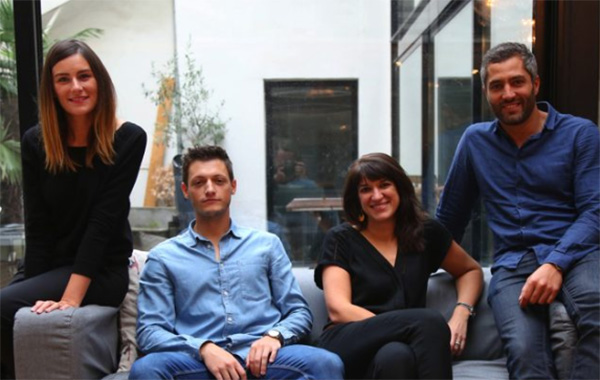 In October 2019, the company announced its brand new concept during Paris Games Week. EVA stadium, a true VR esports stadium, perfect for hosting competitions while enhancing the spectator experience.
Franchise Training and Support
EVA provides full support before the launch of your arcade.
Our team helps you manage and define all the technical, design, communication, legal and financial aspects of your project.
To guarantee a positive customer experience, managers and operators are trained a couple weeks before the arcade launch, including trials under real conditions, role-playing games, bug simulations and problem solving skills.
After the launch, EVA will continue to support you on a daily basis, particularly the first few months to ensure the success of your launch, as it is a crucial period for the business.
Our premium after sales support allows you to focus on the essentials: customer acquisition and experience.
All of EVAs expertise and know-how are at your disposal to ensure your success.
Profile Required For EVA

EVA is generally suited for two particular types of profiles. Nonetheless, all applications will be reviewed on a case by case basis:
You already have an entertainment business such as laser tag, a bowling alley, a trampoline park, etc, and you wish to expand your business by having a virtual reality arcade.
Are you motivated and do you want to take action? That is EVAs founders DNA. we will accompany you to create a place dedicated to virtual reality and to join our network of partners.
Next Steps
If you think the Esports Virtual Arenas franchise would be a great fit for you, fill in the form and you will be sent further information on this fantastic opportunity.