Capture stunning images and video previously only available by plane or helicopter with your own easy to operate SkyCam aerial drone.
Capture stunning images and video previously only available by plane or helicopter with your own easy to operate SkyCam aerial drone. Read Less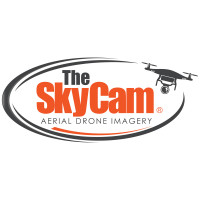 Run your own drone operation and capture aerial images and video with your own SkyCam drone franchise.
You can own your own business doing something amazing in a thriving industry that is sweeping the globe.
No experience necessary... full training is given to get started!

About the Industry
Drone hire in the UK has absolutely gone through the roof in the last five years and is now thriving, but with the laws and regulations in place, you need to ensure you are licenced and backed by the right people before stepping into this industry.
Drones have made it possible to take photos and video footage that could have only previously been taken by helicopter or plane. This new method is cheaper, quicker and easier, yet produces simply stunning footage.
There could not be a better time to get into this marketplace.
When you take delivery of your SkyCam drone, you get all the benefits of running your own business without the headaches of how to get it set up. Flying the drone for other people is so much fun it won't even feel like work.
You will not need any experience in video, photography or flying radio-controlled aircrafts, as absolutely everything is given to you in our CAA approved three-day training course and optional photography course.
The Skycam now has many franchisees nationwide, with numbers growing each week, making us the largest in-house supplier of drone operators in the UK!
Running your own drone franchise can earn you anything between £150 and thousands of pounds per job.
What Do I Get with a SkyCam Franchise?
State of the art - DJI Drone
CAA (Civil Aviation Authority) Unmanned Aircraft Pilots Licence Course
Professionally designed website.
Email signature design.
100 professionally designed glossy premium business cards.
Google PPC (pay per click) and Analytics set up – optional.
Facebook PPC (pay per click) advertising set up – optional.
Facebook business account set up and designed.
A local rate number ready to divert to any mobile or landline of your choice.
Any overflow work from our other franchisees and head office enquiries (handed out on a daily basis to our franchisees)
Marketing guidance and marketing advice literature emails to get you started and receiving enquiries. · Also includes our very own 'How To Earn Money With Your Drone' e-book.
Ongoing support via your own account manager.
Drone policies and procedures pack.
Branded uniform including jacket and polo shirt.
Members only access to our free downloads of help sheets, set up videos and much more.

BRAND NEW ADDITIONS TO THE FRANCHISE
Beginners Course (Confidence Course)
This course is designed to prepare you for your GVC course. It will give you the confidence to not only complete your GVC successfully but enjoy it too. We will go through every aspect of the course to ensure that you are confident with your drone and flying high when it comes to your practical flight assessment.
What is an Operations Manual & why do we need it
What kind of information will you need to know on your exam
How to safely fly your drone – Settings and how to use them
Flight practice with a member of our team (If requested)
Post GVC Course ('Real World' Course)
This course is all about working your franchise in 'The Real World'. We will show you how to troubleshoot most issues that may arise when you are out flying.
How to price, quote & Invoice
More flight practice if required.
How to present yourself to a potential client
Photography skills
Portfolio building
Hazards on site
Pre-work checklist
And much more……
Equipment & Goodies
When you have completed both of these courses, we will provide you with the perfect starter kit for your franchise. This kit will equip you with the tools necessary to carry out any work with your drone.
Digital Anemometer
Drone Landing Pad
Flight Caution Cones
The SkyCam Hi-Viz Vest
Camera Wipes
High Fibre Cloth
First Aid Kit
Fire Extinguisher
Pilot ID Badge in Leather Lanyard
Fully prepared leather folder where we will bind your Operations manual for you
All packed into a SkyCam branded high quality bag
Optional Extras:
Film/TV or Photography Masterclass.
Pix4D Workshops (for those interested in Surveying/Mapping) · and many more courses available at hugely discounted rates.
Will I Get Much Work?
We provide you with a specialised marketing package and advice to help with new enquiries. We have also handed out an estimated £380,000 worth of leads to our franchisees in the last 12 months alone (not including franchisees own work which is in addition to this). We will set-up and design all your marketing material as well as providing:
A stunning website fully optimised for Google.
A Google maps business listing professionally designed and optimised.
Professional set up and design of your social media account.
Google PPC account management and set up (optional).
Ongoing advice and assistance from our in-house marketing team.
Head office referrals that come in for your area (currently handing these out on a daily basis to our franchisees nationwide)
See examples of recent work we have handed out from head office to our franchisees:
60 sites job for a single franchisee working with a telecommunications company
Working with AMAZON
Ed Sheeran concert –10 drones required for security working with police
Dunelm multi-store job
Countless roof surveys
Tv work for Channel 4 and Sky TV
Estate Agents property work and so much more…..
We have many franchisees nationwide with numbers growing each week. Availability is now becoming very limited. Don't miss out on this opportunity, contact us today to check if your area is free!

The SkyCam Marketing & Sales Masterclass
Working with ActionCOACH
ABOUT THE MASTERCLASS
The Session
This session is 3 hours and will give you an excellent overview of marketing and sales strategies that you can apply to your franchise immediately after the session. Everyone will have a booklet in advance and a Marketing Sheet to complete the actual strategies you intend to use over the next 3 months.
The session will include slide presentations and will be interactive, so you are encouraged to ask questions and engage throughout. The key aims of the session are:
To ensure you understand the key components of an effective marketing campaign
To understand and develop your own sales process
To share how to build a qualified sales funnel
To help you increase the number of leads you have each week and the likelihood of converting more of them into clients
To understand how to implement several key strategies including networking; building strategic alliances and how to more effectively use social media
How to use postcards, 'blue' envelope strategy and more marketing 'tricks'
To see the wide range of digital tools you can use to help with proactive marketing and conversion tools, to allow you to grow a strong database of prospects and clients – e.g. CRM; landing pages; Calendly; website automation; e-mail blasts etc
We look forward to welcoming you to this online training via Zoom.
Some of the additional services offered are:
Business Planning Sessions (with 90 Day Plans) - 3 hrs
Group or 121 Coaching
30X Business Challenge – 30 x 30-minute series of comprehensive business videos and support (digitally recorded by Brad Sugars)
Courses are usually running once per month with limited spaces available.
Special Offer
For a limited time only, we are offering an exclusive deal starting from £4,900 for our entry level package which includes the drone, licence, marketing, support and so much more.
This offer includes NO MONTHLY FEES for the first 3 months, after which it is simply £95 per month licence fee with a percentage paid for work handed to you by Head Office only. You pay NO COMMISION fees for your own work. We will manage your web chats, phone calls, social media updates and so much more all-inclusive of the small monthly fee.
Next Steps
To find out more and start your innovative and exciting new business adventure, contact us today!