Since 2003 we have been providing people with the skills required to trade the financial markets. Our powerful and 'simple to use' strategies combined with our comprehensive training and support have enabled people of all experience levels to earn a lucrative income from trading forex, indices,... Read More
Since 2003 we have been providing people with the skills required to trade the financial markets. Our powerful and 'simple to use' strategies combined with our comprehensive training and support have enabled people of all experience levels to earn a lucrative income from trading forex, indices, commodities and shares. Read Less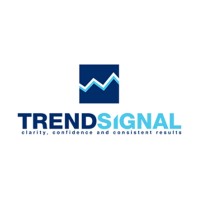 Set Up Your Own Trading Business
Learn simple-to-follow trading strategy and start making 4 figure monthly income now. See how…
Set up your own trading business?
Generate an income trading the financial markets
Low set-up cost
Low overheads
Trade from home
No previous experience required
Training
Mentoring
Home study trading plan
Choice of simple-to-use trading strategy
Award winning training and mentoring company!
Trendsignal recently won the Best Investment Education Provider at the London Forex Show 2019!
Please complete the contact form below for more details.