Since 2003 we have been providing people with the skills required to trade the financial markets. Our powerful and 'simple to use' strategies combined with our comprehensive training and support have enabled people of all experience levels to earn a lucrative income from trading forex, indices,... Read More
Since 2003 we have been providing people with the skills required to trade the financial markets. Our powerful and 'simple to use' strategies combined with our comprehensive training and support have enabled people of all experience levels to earn a lucrative income from trading forex, indices, commodities and shares. Read Less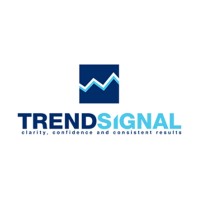 Trendsignal Business Opportunity News, Information & Updates
Read the latest updates, news and information articles related to the Trendsignal Business Opportunity opportunity.
Is this right for you? See for yourself... I hope you'll be joining me in one of our free live online trading session. We have live sessions 4-times per week and it's free to atte...
Your journey to Financial Freedom starts here Financial trading is something relatively few people in the UK do. The latest estimates I could find from the Financial Conduct Autho...