Go Kart Party is the UK's largest go kart franchise and has been in operation since 2003.
Go Kart Party is the UK's largest go kart franchise and has been in operation since 2003. Read Less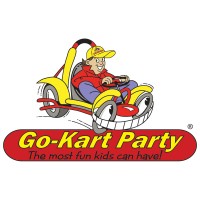 Are you looking to get into business, however slightly apprehensive of taking the leap of faith?
Well, Go Kart Party offers you the best of both worlds: flexibility, freedom, control and job satisfaction of being self-employed, combined with the training, business model and support of a National brand of 16 years standing that will help you to grow a profitable and successful business.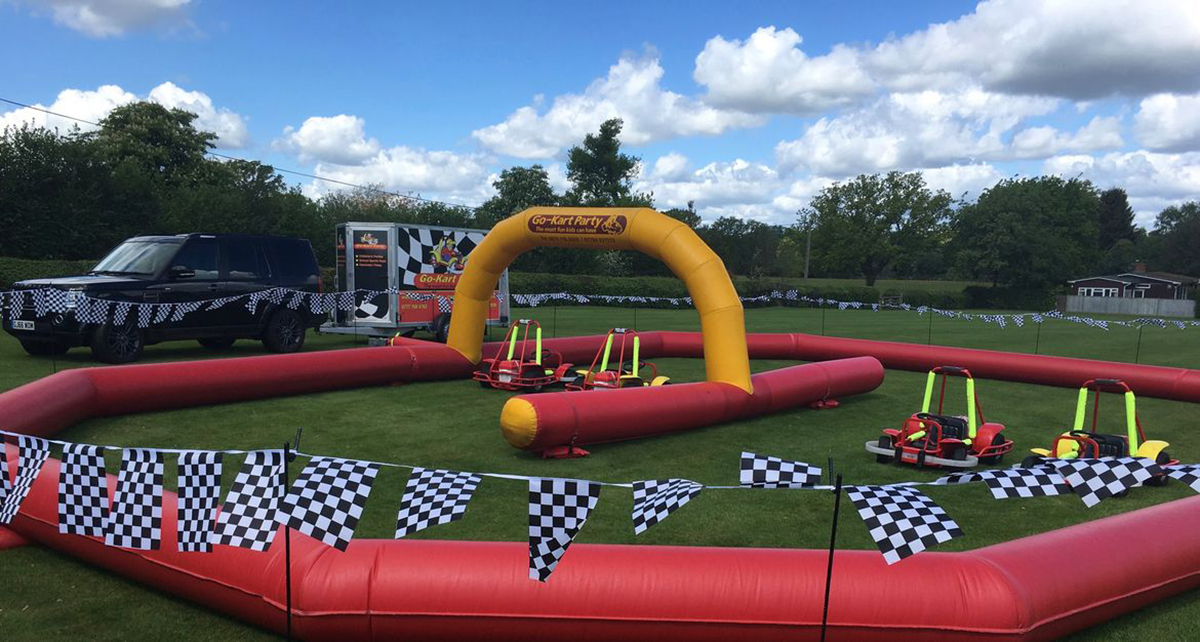 The earning potential
Do you have any idea how much parents will spend on their children, whether it's a birthday party or attending a local show, school fete of county fair?
Let us tell you it's a lot, but don't just take our word for it;
According to research from Barclays in January 2018, the average British parent will spend £698.04 each year on birthdays for primary school aged children, furthermore, two thirds of UK parents throw parties for their children every single year, spending a total of £4,886.28 on birthdays in the seven years of primary school.
Birthday Parties held in indoor halls all year round.
We attend local shows, school fetes, county fairs and charity events where franchisees are paid by per ride.
Corporate work, franchisees are paid by companies entertaining their staff or customers and their children.
Local Leisure Centres running holiday camps paid by the hour.
Local Councils, police, Fire Stations and Primary Schools pay for our unique education Road Safety Programme.
And then there is the corporate work. When our franchisees work for companies who might be entertaining their staff or customers and their children, or even the local leisure centre running holiday camps.
Are you ready to change your life around?
There is no long commute to work or sitting in traffic jams for our franchisees, most of them just walk down the stairs! No Monday to Friday slog, we do not require any experience just commitment! Can you devote your weekends, if you decide not to quit your job until your current earnings have been matched, our business is so flexible and profitable it can fit around any lifestyle.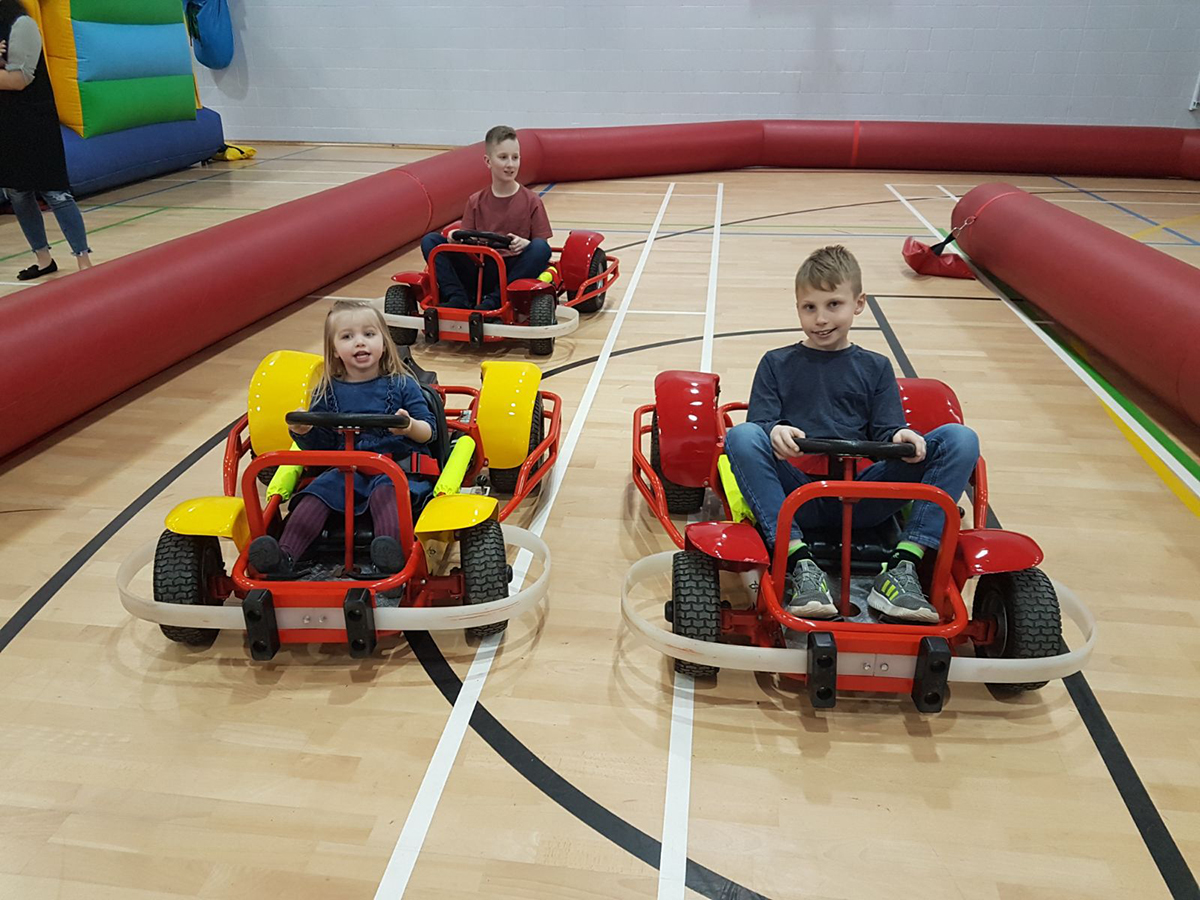 Why Go Kart Party?
High earning potential all-year-round business, inside halls or outside come rain or shine
Low overheads
Funding available
Work from home using venues we secure for you and just pay as you go
Excellent work-life balance
An established brand with more than 16 years of industry experience
An established network of like-minded people who all wanted to be in business for themselves but not by themselves
Van Based – no storage required
No experience necessary – full training provided
Earn money from the parents using the pester power of their children!
LOW Investment from £14,000+VAT - all the equipment is owned by you, all you will need to supply is the transport, a van or a trailer
Part time or full time start up
National and local website provided
National call centre provided
No stock to buy
Cash rich business
You control your own diary and lifestyle
Large protected territories – you will be the only Go Kart Party franchise in your chosen territory
We support franchisees at every level of the business
Our franchise partners can expect ongoing and extensive support from the moment they sign the franchise agreement, from both our team at head office and through our growing network of franchisees.
Our tailored start-up programme will get you off to a flying start, (many of our franchisees have work booked into the diaries from day one), we will help you with your local marketing campaign, social media, dealing with customers, Information Technology, Health & Safety and business administration.
And we continue to work constantly behind the scenes helping you with whatever you might need throughout your business journey. We are 100% committed to each and every one of our business partners whether new or mature ones.
The Go-Kart Party franchise package consists of:
4 Electric Go Karts
Track
8 Batteries
Advertising and printing material
Training, operations manual and uniform supplied
Venues secured
Local and national website
Large protected territories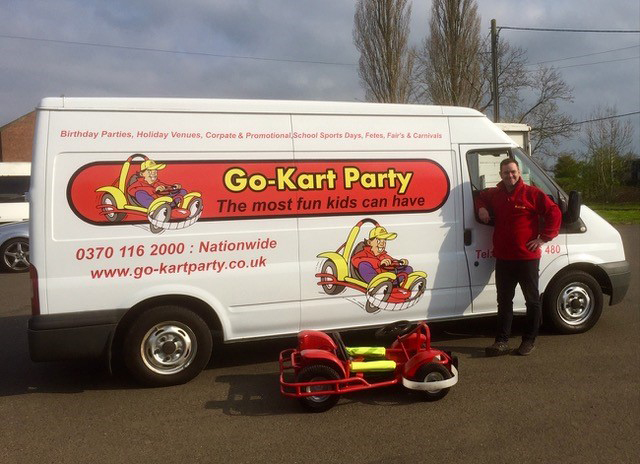 Available territories
Contact us for details.
Next Steps
We have so much more to tell you about the Go-Kart Party franchise business but before we do that we would like to talk to you.
Don't let this opportunity pass you by simply because of a knowledge gap and self-doubt, who in their right mind would invest in something unless they understood it, so to find out more about you and your suitability for joining our team complete the enquiry form or pick up the phone and give us a call.