A Proven Franchise with Flexible Working
Spaghetti Maths is a perfect blend of innovative business systems, great branding and fascinating classes. You can expect to earn in excess of £50k per year and get a better work/life balance. Our franchise package gives you everything you need to build a successful business from day one.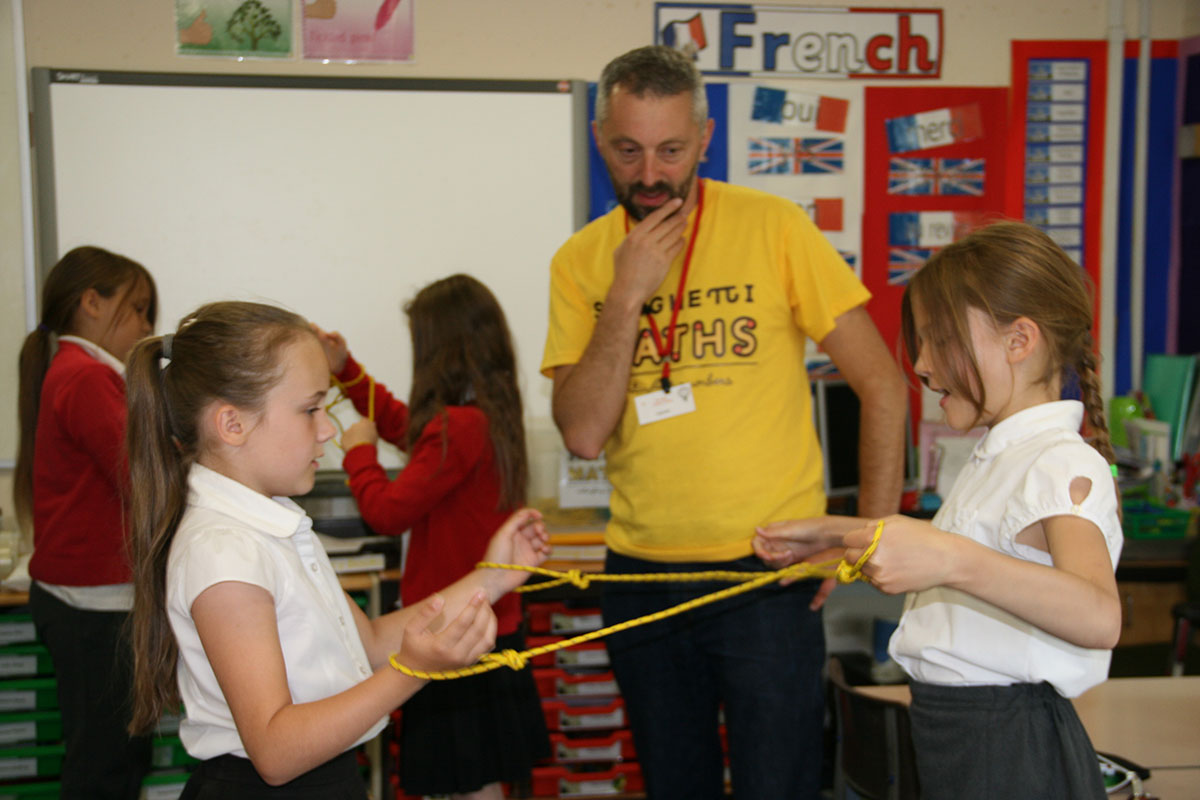 About us
We aim to get children to develop an interest in maths while simultaneously building their confidence with numbers. We show children the mind-blowing wonder behind maths in creative activities which stimulates their natural desire to learn.
Our philosophy is simple: We believe that everyone can learn maths.
Spaghetti Maths has created a structured program of clubs that promote a positive 'can-do' attitude.
Spaghetti Maths is a perfect blend of innovative business systems, great branding and fascinating classes. Bring hands on maths enrichment classes to primary age children.
The Opportunity
Do you want a proven business model?
Do you want a flexible working day?
Do you want to work with children who are excited to meet you?
No background in education required!
A Spaghetti Maths franchise is a very rewarding business. Not only can you design your working hours around your own personal circumstances, you'll be working with people who are excited to see you and have bags of enthusiasm.
We offer a completely flexible way of working, so the size of earnings is dependent on your approach to the business. For some this means working full time, for others it means working part-time delivering classes and employing a session leader to help facilitate further classes; or any combination of this!
What you get
Our unique booking system puts money straight into your bank account
Four day comprehensive training programme in how to set up and run your business
An exclusive territory and use of Spaghetti Maths name, logos and trademarks
Close support for the initial months of operation
Regular site visits to assist local operations
Full training in the Spaghetti Maths system
Your own email address and page on our website
A company team working hard to stay ahead of industry trends
Ongoing support, including telephone consultations with our franchise owner support team when you need them
Annual franchisee meeting
Who we are looking for
A new Franchisee will need to demonstrate high levels of:
Self motivation
Integrity
Determination
Excellent organisational skills
Good communication skills
People skills
A genuine love of working with children
The ability to engage and inspire children
Next steps
If you think you would be a perfect fit then fill in the form below. We will be in-touch with you shortly to send you more information and details on the Spaghetti Maths Franchise opportunity.