A rewarding, flexible and proven opportunity where you're in control of your timetable as you inspire and empower little ones with our original storytelling and dramatic play classes.
A rewarding, flexible and proven opportunity where you're in control of your timetable as you inspire and empower little ones with our original storytelling and dramatic play classes. Read Less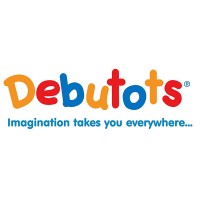 Working with children aged 6 months – 7 years, We are the UK's premier drama-in-education company for the early years, running original Interactive Storytelling and Dramatic Play classes expertly created to support National Curricula.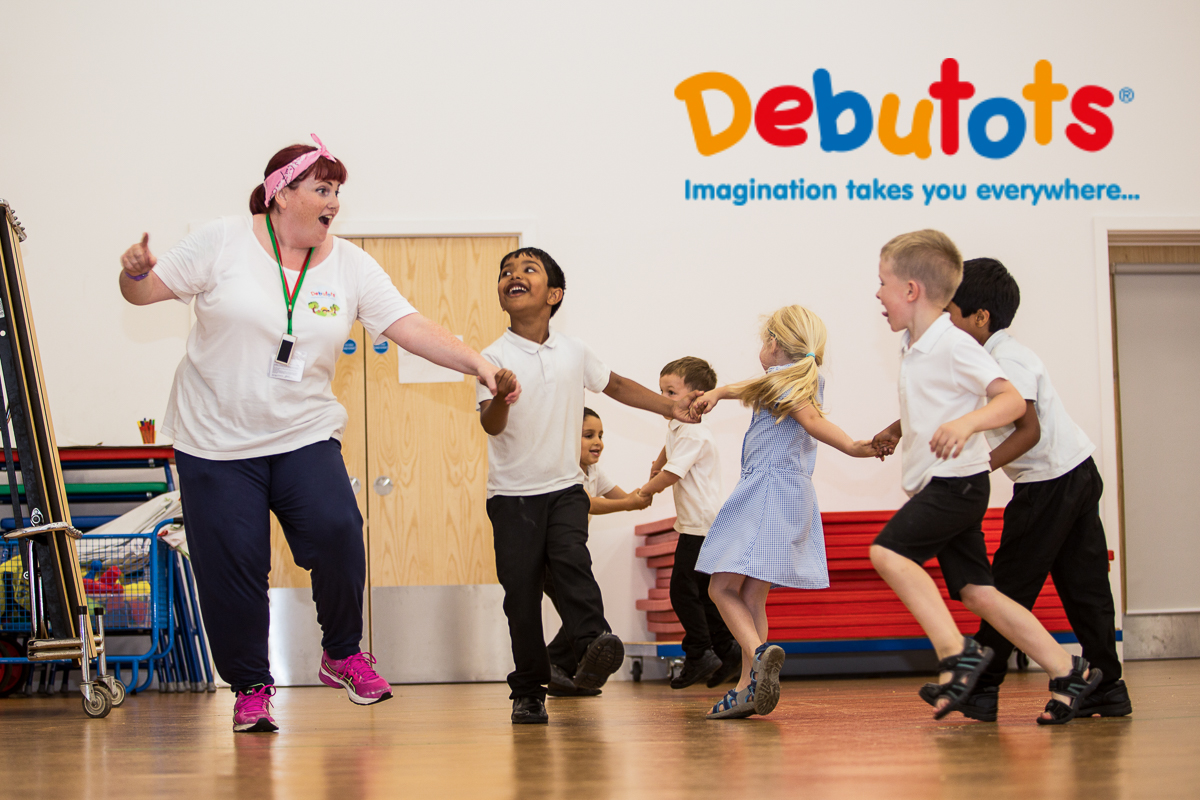 We use original Debutots stories, drama and play techniques to promote skilful communication, develop cognitive skills and grow a child's positive sense of themselves and of others.
We are filling a much needed gap in education and our classes can be found in Schools, Nurseries and Children's Centres across the UK. We are also active in the local community where we run our popular Parent and Child sessions in local venues.
Our franchisees continue to benefit from a diverse customer base, which offers flexibility as to how you want to run your business and from where you generate your income stream.
Our comprehensive training and friendly network ensures you can boldly take that step fearlessly leap into self-employment. You'll develop your current skills, learn valuable new ones, and have continued support and training, not only from Head Office, but also from our other franchisees who love to share their experiences.
Our franchisees work around their family commitments and quality family time is at the very core of our philosophy here as 80% of our franchisees are mums.
"My family are proud of the business I have built and I love that I'm setting an example for my kids – it really is possible to enjoy your job! I never thought I'd be one of the lucky people to be able to say that, but I am!"
Jennifer, Debutots Franchisee for 10 years
What Does a Debutots Franchise Offer?
Access to a proven model that has been in operation for 10 years
A chance to make a real, lasting difference to the lives of young children in your community
Excellent value with everything you need to launch and grow your business for a really competitive price
The security of a carefully crafted product that is both creative and innovative
Many different revenue streams leading to a diverse business with lower risk
Access to the premium end of a market where you can charge up to £125p.h. for your services
Diligent, personal mentoring and support to enable you to grow your business successfully
Flexible working hours designed around your life and ideally suited to a parent
Immense job satisfaction watching children develop invaluable life skills with your help
Fantastic on-going Head Office training, support and mentoring, along with peer to peer support
A chance to do something you'll love that both fits around your life and is a great business opportunity
Franchisee satisfaction. Scoring 96% in an independent satisfaction survey we have been finalists in The Best Franchise Awards sponsored by RBS and Lloyds bank for 2 years running.
We were in the top 4 children's franchises in 2017 for franchisee satisfaction!
Who are we looking for?
Our fun, supportive group of like-minded people come from a variety of working backgrounds; examples include: retail area manager, legal secretary, nursery practitioner, marketing director, teacher, teaching assistant and stay at home mum.
A background in, or the confidence to embrace, drama and storytelling is essential to deliver our classes with integrity and inspire the children and adults you will be working with. We are looking for friendly people with passion and enthusiasm!
We're looking for people who have a genuine desire to build their own successful business within the Debutots franchise model. Our franchisees truly believe in our wonderful and original product and want to share their passion for what we do with their local community.