COVID-19 has put care into focus. As the only in-home care provider to hire only the most experienced people to care for seniors, our management franchise has managed well during the crisis, supporting other care companies. Here's how..
COVID-19 has put care into focus. As the only in-home care provider to hire only the most experienced people to care for seniors, our management franchise has managed well during the crisis, supporting other care companies. Here's how.. Read Less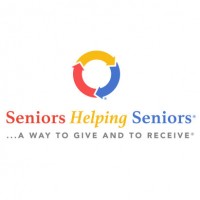 Seniors Helping Seniors in-home services are trusted by families in over 300 territories.
The uniqueness of our carer employment has been particularly helpful during the pandemic and it is a joy to run. We're looking for people with big hearts and big ambitions.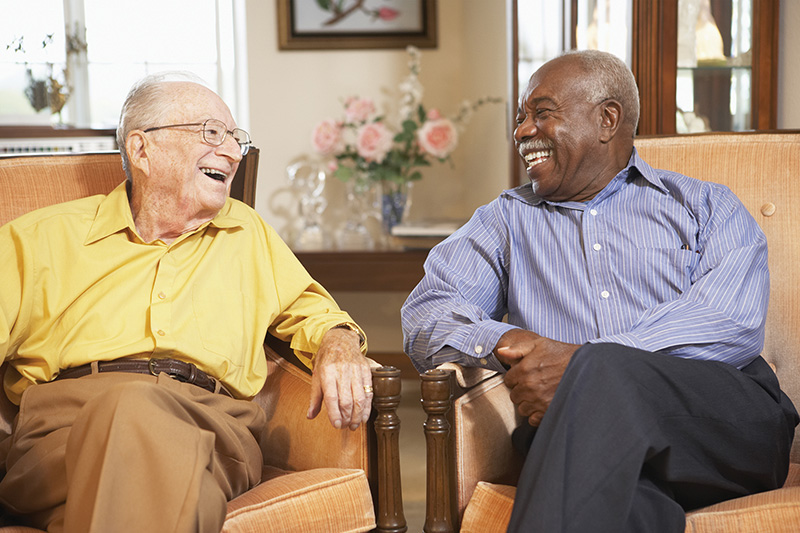 If you've got the drive to serve and help others as well as the drive to succeed in business we'd love to speak with you.
Our multi-award winning management care franchise is run from home and has massive financial savings. The business model is suited to all backgrounds and it is fit for purpose in today's customer focussed society.
We have adapted our 5* franchisee training for social distancing to enable new franchisees to meet unprecedented demand.
Two things are true in an ageing society:
Millions of people, 45 years old and over, want or need to work in flexible, local, well paid jobs that value their experience. Care from life experience and professional caring is equally valuable here at Seniors Helping Seniors. Carers love how we "see the whole person" and the value of the life learning curves they have been on. Seniors Helping Seniors is an award winner for finding valuable and work for older people and carers are at the core of our organisation. Our industry leading work conditions include paying carers above the real living wage since the day we opened.
Millions of elderly people need help to live independently. There have been frightening stories about how care homes, and social care in general, are being affected by COVID-19. Our thoughts are with everyone affected – from the staff doing their best to keep people safe, to those worried about how their support will be affected and those fearful for the safety of their loved ones.

Our policy of providing the same carefully matched carer or carers to each client has meant essential services have been provided along with companionship and reassurance throughout the pandemic. Self isolating carers have not impacted the care and support we provide and our capacity has enabled us to pitch in to help other care agencies and local initiatives.
Seniors Helping Seniors addresses both these issues simultaneously.
People like it best when they are helped by people they get on with. Seniors Helping Seniors carefully match loving experienced carers to people who need some help to live independently in their own homes. Carers have absolute flexibility in their hours and we have always been paid Carers above the Living Wage.
Seniors Helping Seniors executes the highest business ethics.
We are recruiting committed people who share our values. We are unique because we provide award winning customer service and award winning local employment opportunities.
Seniors Helping Seniors is a fully managed care service.
Helping self-funders and people spending their care allowances. We are signposted by charities, GP's, dementia specialists and social prescribers because the benefits of wellbeing and purposeful living is proven. Our services give comfort, peace of mind and enthusiasm.
Our 21-year-old brand has an enviable global record. Our franchisees in the UK are winning awards and receiving outstanding reviews from carers and clients alike because of the specialist care we provide.
We have exciting low-cost franchise offers in South East and East of England for the right people.
We started Seniors Helping Seniors in the UK, to disrupt the care sector and we have already had the BBC say our service is unique and offers greater understanding and empathy.
Seniors Helping Seniors does not offer 'personal care' as a service. We provide everything else.
Because we are not 'medical', we have many benefits. For the business owner, not being regulated by the Care Quality Commission (out of scope for CQC) means our businesses save all the time and costs that comes with regulation. Our service follows CQC standards as a minimum and we excel.
Seniors Helping Seniors is service as it should be.
We prioritise our carers in everything we do, we hire the very best and even though recruitment is the number one problem for traditional care providers, we have no issues with recruiting or retaining our carers. This is the work carers love to do.
We have an enviable track record for franchisees. Every franchisee has given us top scores for training and support.
The franchisors know how it feels to start businesses.
The people who train you have opened and run their own Seniors Helping Seniors. That hands on experience makes all the difference.
Partners are supported every step of the way with 24/7 support, but you won't be smothered. You'll be recruited to be trusted to know your community best. People without professional care experience are welcome. Seniors Helping Seniors has low start-up fees and the home-based operation costs are low.
Every day at Seniors Helping Seniors feels great. You'll be working with loving, giving, caring and compassionate people and using your business skills and local connections to build a legacy for yourself, whilst doing something very positive in your community.
From the day you start to do your research people will tell you "YES, do this!" From the day you start providing much needed work for people and much needed elderly care, people will be thanking you.
All our business processes are streamlined and efficient and our brand has a great reputation, so you hit the ground running in your own territory.
This is a generous-spirited, efficient and trusted people business.
Seniors Helping Seniors is a Top Ten and Top Twenty most recommended home care group in the UK and we are local business award winners. We are BFA members. Care commissioning groups call us "perfect primary care".
We have always believed that no human should leave this earth without feeling love, dignity, and compassion. The more offices we open, the more people we can reach and our ethical franchise helps us reach more communities.
Seniors (85+) is the fastest growing age group in the UK and over half need some level of help. The number of people who need help continues to expand rapidly.
Seniors Helping Seniors is privately owned, we make our decisions based on what is right and not what makes our profit. We support our franchise partners to achieve their goals. All profit made in this way, feels great and is celebrated by everyone.
We are a business that prioritises doing great work – Please give us a call. We are currently looking for franchise partners in South East and East England and we have some amazing opportunities, we'd love to meet you.
If you want to make a huge difference in this way, we'd love to hear from you. Simply complete the form below to get in touch!