Have you dreamed of running your own business?
Then why not consider becoming a Turtle Tots franchisee?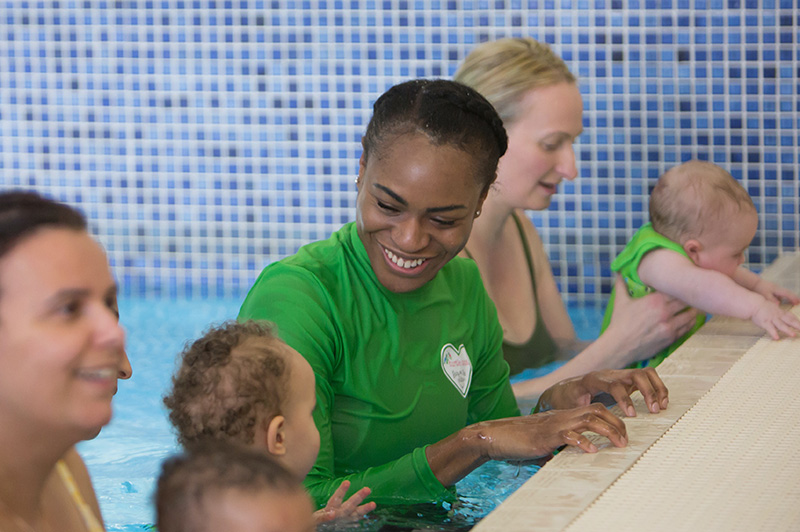 Make a Difference
Swimming is a life skill and on every parent's must-do list for their child. Franchisees find it hugely rewarding to see each baby and toddler progress and know they are making a difference to people's lives.
Be Your Own Boss
Running a Turtle Tots business gives franchisees the opportunity to take control of their future, and make their own choices. You'll be running your own business, but with the recognition of a major brand behind you.
Plenty of Support
The team at head office is dedicated to supporting each franchisee in every area, to ensure they run profitable, efficient and rewarding businesses. We help enhance your strengths and assist you where you need it.
Flexibility
Running a Turtle Tots business is hard work and challenging, but flexible and family-friendly. Our franchisees choose their hours to work around their families and other commitments.
An Award-Winning Company
Turtle Tots is a leading baby and toddler swimming company in the UK and Ireland and has won multiple awards. In 2019 we were named the Approved Franchise Association's Franchisor of the Year, and are consistently named in the Elite 100 Top Franchises.
An Innovative Programme
Our unique programme uses the latest research to ensure that babies, toddlers and their parents enjoy every moment of their Turtle Tots journey. Turtle Tots is the only UK swim school to be honoured with a prestigious international Mom's Choice Award for our teaching programme.
Our network of over 50 Turtle Tots franchisees run 5-star award-winning businesses that allow them to achieve the right work-life balance, make a good income, and have lots of fun along the way!
Having a swimming teacher qualification isn't a necessity as we'll help you become qualified through the world-class Turtle Tots aquatic training in partnership with the Swimming Teachers' Association. You'll also receive extensive Turtle Tots business training.
Franchisees are able to grow your own business to meet their own ambitions. There are franchise packages available for single territories, two adjoining territories or multiple territories. Get in touch to find out more!