Tutortoo helps every child excel through top-quality tuition, covering all subjects, across all ages, including special educational needs. Be part of the ever-growing, tutoring market. Leaders required to operate your own management franchise with earnings over 100k within 5 years. No teaching... Read More
Tutortoo helps every child excel through top-quality tuition, covering all subjects, across all ages, including special educational needs. Be part of the ever-growing, tutoring market. Leaders required to operate your own management franchise with earnings over 100k within 5 years. No teaching experience required. Read Less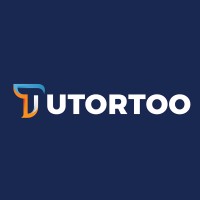 Do you want to make a difference in your community whilst running a profitable education business?
Help every child excel with a Tutortoo franchise
If you want to make a difference, Tutortoo could be what you're looking for. Investing in a Tutortoo franchise enables you to run your own management franchise, tailored to the education systems of the UK. There is no limit to the growth potential, with hard work and following a proven formula, you could be making a net profit of well over £100K within five years.
The founding principle of Tutortoo is that each child should receive the support they need to reach their academic potential and become the best version of themselves. We help children learn in a way which suits them, building on their strengths and celebrating every small win to boost confidence and instil a growth mindset which will stay with students for life.
Today, the UK market for private tuition, across school subjects, represents a staggering £2billion per year.
Is Tutortoo a Good Match for You?
At the heart of Tutortoo is top-quality tuition. The tutors recruited by our franchisees are all experts in their field and are highly vetted before being allowed to work under the Tutortoo name. We're the only British tuition management franchise covering all subjects, across all ages, including special educational needs, meaning each territory offers franchisees an exceptionally large audience of potential customers and opportunities for repeat business.
The business model is built around the security of year-round income from three separate revenue streams, each of which can be scaled to suit your business and lifestyle.
Private tutoring
Pupil and teacher workshops delivered in schools
After-school and holiday clubs
The Package
Your success is the foundation of Tutortoo so we have put together a comprehensive package for you…
An exclusive territory
Home-based business model with low overheads
Market-leading training with online pre-launch and two weeks of in person training
Business insurance, accountancy including 'end of year' accounts, accountancy software, ICO registration, GDPR consultancy are included in your package in year 1
On-going, dedicated training to scale your business beyond the core tutoring
On-going sales, marketing and events training
Extensive mentoring, with initial daily support calls, moving to weekly for the first 12 weeks
Monthly all franchisee meetings
Marketing strategy creation and quarterly reviews
All marketing collateral including website, SEO, social media content, events materials and more…
A 5-year saleable franchise agreement with the option to renew
The Investment
For an investment of £24,950 + VAT, you receive an exclusive territory covering approximately 30k children aged 5-19 and 50 primary schools, with a five-year franchise agreement featuring a right to renew.
When required, we facilitate the application for up to 100% of the investment from a well-known government-backed funding scheme. We have excellent relationships with HSBC and NatWest who will lend up to 70% of the investment.
Who Are We Looking For?
Maybe, you're a teacher seeking an alternative to the school environment. Maybe, you just need a change, want out of the corporate world and you are ready to take charge of your own destiny and become a business owner. Perhaps, you'd love the opportunity to impact families and your community by helping children excel in education.
Franchisees don't need to be tutors or experienced business owners as market-leading training and extensive mentoring will provide you with all the tools required.
Is This for You?
You need to be:
Determined to grow a thriving business
Hardworking, to deliver a high demand service
A people person
An effective leader with strong management skills
Confident
Part of your community
Then Here's Your Next Steps…
Get in touch with our franchise team by clicking the below button and find out how you could run your very own Tutortoo management franchise today!