A Tutortoo franchise offers more than just tuition - it provides you with the tools to create multiple streams of income across all 12 months of the year and to make a real difference to your community.
A Tutortoo franchise offers more than just tuition - it provides you with the tools to create multiple streams of income across all 12 months of the year and to make a real difference to your community. Read Less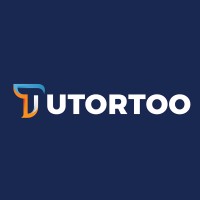 Start your own profitable management franchise and be an asset to your local education system!
Help every child excel with a Tutortoo franchise.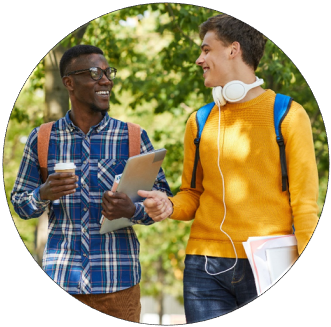 If you are looking to invest in an education franchise that makes a real difference to children and give you more financial stability to build a brighter future, then Tutortoo could be just right for you!
This British education franchise is part of a supportive, fast-growing network of thriving businesses across the UK and is looking for driven and determined people who want to bring about change and make it a success.
Tutortoo is a management opportunity that is tailored to the education systems of England, Northern Ireland, Scotland and Wales. The business model is built around the security of year-round income from three separate revenue streams, each of which can be scaled to suit your business and lifestyle:
Private tutoring
Pupil and teacher workshops delivered in schools
After-school and holiday clubs
You might be a teacher seeking an alternative career path, or maybe you have never worked in education and just want a new direction in life. Franchisees do not need any previous experience in the education sector or in business as our extensive training, business planning advice, marketing materials and ongoing mentoring are provided as part of the package, enabling you to successfully manage your own team of tutors that deliver the learning.
What is the earning potential with Tutortoo?
There is no limit to the growth potential of a Tutortoo franchise. With hard work, a willingness to succeed and the ability to follow our proven formula for success, you will be on track to making an annual net profit of well over £100k within five years.
For an investment of £24,950 + VAT, you will receive an exclusive territory covering approximately 30k children aged 5-19 and 50 primary schools, with a five-year franchise agreement featuring a right to renew.
New franchisees are guided and supported so they can quickly and easily establish a business in their chosen territory. You can expect to be up and running in six to ten weeks. There is no maximum number of territories you can own and similarly, there is no capped figures on the amount you can earn from a Tutortoo franchise. In the first year, we would expect a new franchisee to earn an annual net profit of approximately £25k, rising to an estimated £112k annual net profit by the end of year five.
A Tutortoo franchise will provide you with a considerable income and saleable asset in time to come due to the ongoing incremental income achievable.
Today, the market for private tuition across school subjects represents a staggering £2 billion per year having increased more than 30% in the last decade.
A Tutortoo franchise is a great way to take that first step into business ownership, safe in the knowledge you have got the help and support of an established team who are behind you all the way.
Because of our reputation as a brand, respectable track record and the strength of our business model, we can facilitate an application for up to 100% of the initial investment from a well-known government-backed scheme. We also have excellent relationships with NatWest and HSBC, both of which have been known to lend up to 70% of the franchise costs.
Why Tutortoo is a good match
The founding principle of Tutortoo is that every child should receive the encouragement and special attention they need to reach their academic potential and the opportunity to become the best version of themselves. We help children learn in a style that best fits them, building on their strengths and celebrating every little win to boost their confidence and instill a growth mindset which stay with our students for life.
We are the only British tuition management franchise covering all subjects, across all ages, including special educational needs, meaning each territory offers franchisees an exceptionally large audience of potential customers and opportunities for repeat business.
Training and support
Your success is the foundation of Tutortoo and we offer far more support than any other tuition-based business in the UK: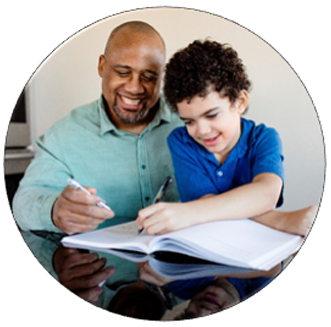 Online, pre-launch training modules will guide you through the steps to launching your business.
A full week of in-person training gets your business off to a flying start.
Practical help smooths the launch process of creating your company; registering your business with HMRC; opening a business bank account; establishing business phone numbers; setting up Google Pay Per Click (PPC); advertising and organising a Customer Relationship Management (CRM) platform.
Ongoing, dedicated training will prepare you to scale your business beyond the core tutoring offer, to incorporate workshops, after-school clubs and holiday clubs.
Ad hoc training opportunities will refine your skills in areas such as sales, marketing and events.
Our extensive mentoring program kicks in one week after completing the head office training and continues as you grow your business, reach your goals and increase your income.
? Your package will include many items such as our accounting solution, including bookkeeping software, year-end accounts, insurance, marketing materials and so much more...
Take the first step today
Tutortoo is making a real difference in British education. We give our franchisees the tools and knowledge they need to set up a successful education business around a balanced lifestyle with the chance for financial security and a brighter future. If this sounds like the kind of opportunity you would like to explore, please get in touch today.
The perfect Tutortoo franchisee is self-motivated, confident and a great communicator, with excellent written and spoken English, along with strong leadership skills to grow and support a team.