Tutortoo helps every child excel through top-quality tuition, covering all subjects, across all ages, including special educational needs. Be part of the ever-growing, tutoring market. Leaders required to operate your own management franchise with earnings over 100k within 5 years. No teaching... Read More
Tutortoo helps every child excel through top-quality tuition, covering all subjects, across all ages, including special educational needs. Be part of the ever-growing, tutoring market. Leaders required to operate your own management franchise with earnings over 100k within 5 years. No teaching experience required. Read Less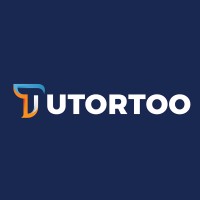 Tutortoo Franchise News, Information & Updates
Read the latest updates, news and information articles related to the Tutortoo Franchise opportunity.
The Tutortoo franchise model is a new opportunity in one of the rapidly growing industries in the world. It offers entrepreneurs the chance to use a developing brand name to build...
Over 25% of all UK children from across the social spectrum receive tuition at some point during their school life. The market is growing exponentially. Tutortoo is one of the new...