Angela's Swim School business model has been carefully created from methods which have been tried and tested during Angela's international swimming and teaching career.
Angela's Swim School business model has been carefully created from methods which have been tried and tested during Angela's international swimming and teaching career. Read Less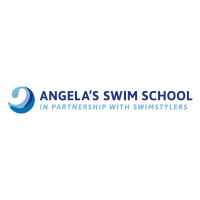 Angela's Swim School was founded in 2002 by former international swimmer Angela Wilson. Angela swam for Scotland from the age of eleven and represented Team GB in the European, World and Commonwealth Games. Due to the success of her swim school, Angela franchised the business in 2014 and the business continues to expand, creating new franchises across the UK and internationally.
With nearly 50% of children leaving primary school unable to swim, it is crucial that we teach all children to swim properly and encourage them to be confident in themselves and the water. Swimming is a vital life skill that is proven to boost both physical and mental well-being as well as promote an active healthy lifestyle.
What we do
Our swimming programme benefits those from beginner level through to advance swimming, and on completion each level is offered a certificate and badge of achievement.
We work with all our franchisees and instructors to ensure they learn Angela's unique and tested teaching methods, as we believe this is key to our success. We also believe in good marketing and will work with you to promote your franchise in your local area. We'll even train you to run the administration and client booking and tracking system to ensure you get the best possible start with your business.
We will give you full training in our unique methods and if you aren't already a qualified instructor, will advise you on the steps you need to take and the qualifications you need to achieve for this.
As a franchisee, we will work with you to ensure your delivery of both customer care and instructor training are kept fresh, strong and up to date.
Why choose us?
Supported by over 25 strong years of successful business, Angela's Swim School has a proven business model that is already bringing success to numerous franchisees. Combining your passion for swimming and teaching with our marketing expertise, business support and comprehensive training as well as our successful brand is the key to unlocking your business career.
As a franchisee, Angela's Swim School provides you with everything you need to operate your franchise, including full training in everything from Angela's specialised teaching method that makes this brand so unique, to training in how to successfully run your franchise and make the most from your investment. In addition, our ongoing support is second to none!
What you get
Use of the long-established brand and systems in your chosen territory
Marketing – you will get training on marketing and use of our social media platforms
Regular and ongoing training sessions and support
100% Funding available on the franchise fee
Online booking system
A launch programme at your chosen pool
Operations manuals
Swimming equipment
Laptop and software
Marketing material
Branded uniform

The investment
The Franchise Fee for Angela's Swim School is £16,500, government led funding is available for up to 100% of the fee. With this investment you will receive everything you need to hit the ground running with your new business.
So what makes a good Angela's Swim School Franchisee?
We expect all our franchisees to work hard to make their business a success. In return, we offer a comprehensive support system designed to give all our franchisees the tools to enable them to make the most of their work and to achieve their goals.
A passion for swimming and seeing others achieve their goals
An interest in working with children
The ability to stick to our tried and tested unique teaching methods
Be self-motivated, with the determination to drive your business to success
Be in good overall health, and capable of the physical work required to be a swimming instructor

What's next?
If you think you would be the perfect fit for the Angela's Swim School Franchise then fill in your details and we will send you more information, including a free comprehensive franchise prospectus.