Make a SMART decision today – two options to join one of the leading SMART repair Franchises – Smart Operator as a "man and a van" concept setting staff on during year 1 or Smart Manager – a business operator who runs a SMART business with technicians carrying out the "hands on work"
Make a SMART decision today – two options to join one of the leading SMART repair Franchises – Smart Operator as a "man and a van" concept setting staff on during year 1 or Smart Manager – a business operator who runs a SMART business with technicians carrying out the "hands on work" Read Less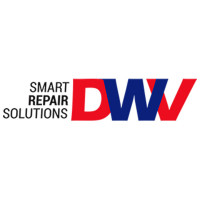 About Us
Dent Wizard was established in the USA in the 1980s. Dent Wizard Ventures (DWV) is a major player in the SMART (Small Minor Accident Repair Technology) industry carrying out in excess of 200,000 jobs per year for both Corporate and Private customers. Impressively in 2020 despite the Pandemic and two months of lost business in April & May as a result, the Network increased turnover compared to 2019 and generated 71% of the overall turnover. With some of the Network exceeding 80% private work.
DWV provide quick and cost-effective repairs to minor cosmetic damage to car bodywork and alloy wheels, this is achieved through our Nationwide mobile Network of fully trained and experienced Franchised Technicians.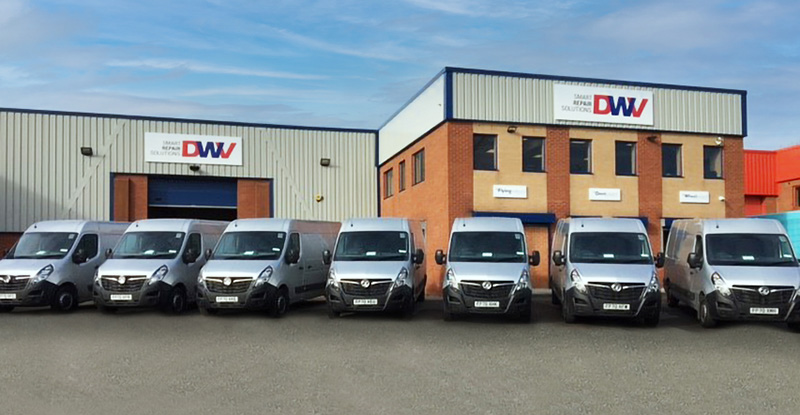 Your Customers
As you'd expect in a multi-million-pound business, your services will be in demand. You will service both trade (car dealerships, fleet & lease companies, insurance companies) and retail (general public) customers, you will use the most advanced and innovative products to produce quality repairs at a fraction of the cost of a body shop and a lot quicker too!
Your Work/Repairs
Bumper scuffs & scrapes
Alloy wheel damage
Paint or bodywork scratches & chips
Blending repairs to wheel arches
Minor paint repair to trim / body panels – such as wing mirrors
Trade customers value the quality and ease of service provided, giving them reassurance that their fleet is being taken care of by highly trained professionals. The general public loves the convenience of having their vehicles restored to their former glory, at home or at work.
Car Care Plan Warranty work
With both DWV and Car Care Plan being part of AmTrust, warranty work from CCP is received for both our Corporate Employed workforce and our Network – these volumes cannot be guaranteed or relied on however. Key to business success with DWV is growth by the franchisee on a localized basis, with our help.
The Territory
DWV franchise territories are designed to facilitate growth to at least three vans. Your trading area is large and will include a strong core base of car dealerships and a MINIMUM residential population of 400,000 people (other franchisors are normally around the 250,000 mark).
The Roles
SMART OPERATOR
Owner Operator with you as the "hands-on" Technician working from your fully equipped SMART repair van, with the opportunity to grow and develop with the employment of techs and more vans as the business develops with your input.
SMART MANAGER
A genuine working "on" the business rather than "in" the business role – as the owner you concentrate on the sales, marketing and growth of the business as your Team of techs, a minimum of one, ideally two who will do the hands-on work generated by yourself.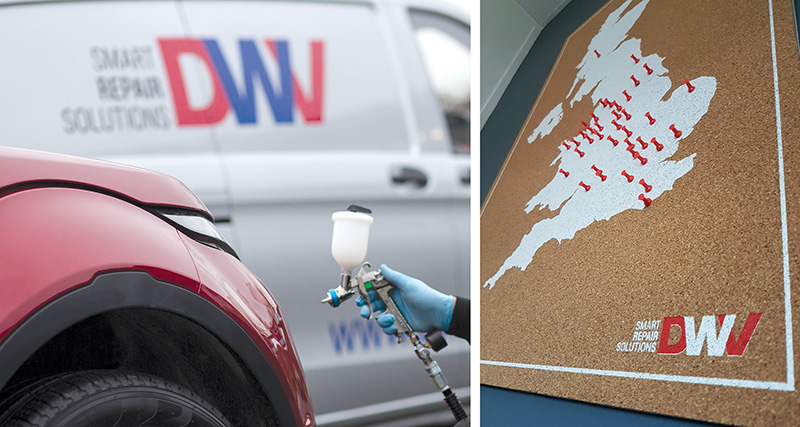 DWV Support
Once you have been approved to join the DWV Network dependent on the model chosen there will be a minimum of two weeks "hands on " training dependent upon level of experience (if any) to ensure you are confident in SMART repairs.
1 to 2 weeks of "classroom-based" business sessions, (dependent on model awarded) relating to sales and marketing and business growth and efficiencies, understanding basic finance and benchmarking and usage of our bespoke work processing system.
To get you off to a flying start
We set you off with a 3 month google marketing campaign to generate you leads for private work. We also supply 20% of the Corporate work available in the chosen territory for the first 3 months.
We will also help you to recruit and skills test potential technicians, with the final decision being yours as the employer, this is especially for The Smart Manager Franchise, but also applies to The Smart Operator if you want to expand later on.
The Revenue
Our model is proven to deliver significant turnover and profit, this can be discussed when you contact us.
You will become part of DWV, a very well respected and national brand, whilst operating your very own business.
With a Team of Technicians and Head office behind you, the sky really is the limit!
Next Steps
If you share our vision for success and have a determination to succeed, we want to hear from you.
If you think you would be the perfect fit for a DWV Franchise, then fill in your details below, and we will send you more information.