Make a SMART decision today – two options to join one of the leading SMART repair Franchises – Smart Operator as a "man and a van" concept setting staff on during year 1 or Smart Manager – a business operator who runs a SMART business with technicians carrying out the "hands on work"
Make a SMART decision today – two options to join one of the leading SMART repair Franchises – Smart Operator as a "man and a van" concept setting staff on during year 1 or Smart Manager – a business operator who runs a SMART business with technicians carrying out the "hands on work" Read Less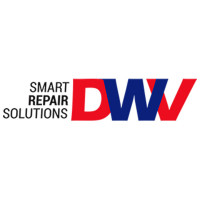 DWV Franchise Testimonials
Below is a selection of testimonials from people that operate the DWV Franchise or have used the DWV business services in the past.
I joined DWV as a franchise in June 2013, taking on the Cheshire and North Wales areas. The decision was a brave one as I had very little experience in car body repairs and didn't, at the time, live there so it was a massive gamble. I was driven by my passion of cars, wanting to run my own business and be successful. Fast forward to now: I am still growing and making good money. I have a group of dealerships on board and I'm enjoying every minute. The decision to become a DWV Franchisee isn't for everyone, but if you're confident, keen to succeed and self-driven, you could build yourself a future.
The training was superb and the accounts support is invaluable. It's your own business with no limits on how big you become. You're not tied into buying products from the franchise – you are free to shop around to get the best deals. You're buying into a big and trusted name in the business. If you have a problem of any description, there's always a number of experienced people at your disposal. Overall, being part of DWV gives you a very professional image.
With the strength of the DWV brand behind me, the decision to purchase my own franchise was an obvious one. The business now operates three vehicles in the South Yorkshire area and continues to grow. I have no hesitation in recommending DWV as your chosen Franchisor, as they have been with me every step of the way.
In 2010, I joined the DWV team as a North West London Franchisee. Today, I am so pleased I made the right decision. DWV's experience in the Smart Repairs business provides me with the help I needed to succeed. Thank you.
I made the decision to become a DWV Franchisee in 2015. Initially I ran one vehicle, but demand was so high that I quickly needed a second vehicle. The business has gone from strength to strength and I now operate five vans. I would personally recommend that you consider a DWV franchise; the support, and particularly the credit control management services, are second to none.