We are Little Inventors Montessori Nurseries. Our mission is to transform the lives of the children and families we work with through creating a nursery which feels like home with an extended and supportive family environment together with the Montessori approach to early year's learning and... Read More
We are Little Inventors Montessori Nurseries. Our mission is to transform the lives of the children and families we work with through creating a nursery which feels like home with an extended and supportive family environment together with the Montessori approach to early year's learning and development. Our nurseries are places where children can prepare for the future and learn and develop in a safe, secure and stimulating environment. Read Less
Profit from the high demand of Montessori run Nurseries and Pre-schools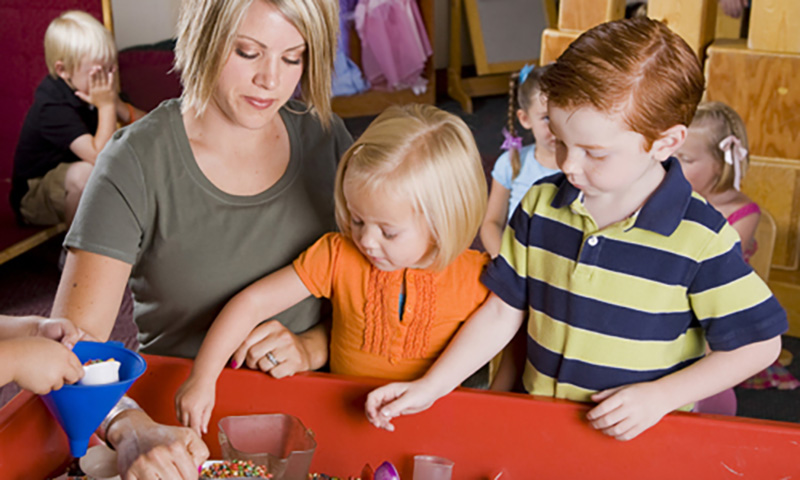 Who are Little Inventors Montessori Nursery
Launched in 2018 around the outskirts of West London, Little Inventors has rapidly grown to 5 nurseries due to the unique nature in which they operate. Of course as a Montessori they immediately create demand, however, they have also developed a further range of fun and educational programs in addition. Every nursery is operated to the same uncompromising standard of care with trust and respect at the heart of their philosophy.
With 5 nurseries opened in a few short years, they have found their unique nursery model has meant large waiting lists at these nurseries within 2 years of opening.
A clear vision that has created growth through reputation
Little Inventors Montessori have a clear vision of providing positive, caring relationships based on trust and respect.
To provide a safe, happy, caring, secure and stimulating environment for all the children.
To enable all children to develop their capabilities as successful learners and confident individuals.
To help all children to prepare for the future.
Little Inventors Montessori Nurseries: A place to learn, develop and grow
Unique Programmes
As well as running the day nursery they have optimised the use of space and run numerous programmes by accredited local teachers. This provides additional local exposure and income.
The programmes include;
Yoga Session for 2-5 year olds
Pre-School computer classes
Pre-School gymnastics
Under 5 ICT classes
Music and Movement
Baby Yoga
Sports activities
Why are we franchising?
With the advantage of personal experience and industry understanding, we have optimised our business systems, processes, brand, marketing initiatives and products to make Little Inventors Montessori Nurseries into, what we believe, is the market leader in our field. We have always understood that we would one day be at the point to offer people a share in our success.
Little Inventors Montessori Nurseries is now ready and we have adopted the Franchise model of expansion as we believe that it offers our business the security and assurance that we need to offer our Franchisees the best opportunity to succeed in today's business environment.
Through a successful network of franchises, collectively our business's can grow, thrive and build on a solid foundation of success and experience.
Grow Together
Together, we as the Little Inventors Montessori Nurseries Franchisor and Franchisees can serve more customers, increase awareness of our brand and take full advantage of marketing leverage that this offers. We can all grow from this relationship and share in the benefits.
Franchising is a great way to join a successful organisation like Little Inventors Montessori Nurseries while still enjoying the freedom of owning your own business. We are confident that this is an opportunity you won't want to ignore.
How does the franchise work?
We support those who want to own their own nursery business, either by building a business from scratch or acquiring a going concern. Our model gives you all the support you need to create your own successful early years setting.
We believe there is a better way to support new early years businesses:
We will work with you to create your business
We will provide you with the independence and freedom to make decisions about your business
We will provide you with support whenever you need it
We will provide you with the ongoing training
We expect to take you to self-sufficiency within 18 months
We'll be with you right from the beginning and can offer bespoke services before you need to commit to the full fee. We will support you with:
Demographic assessment of the local area
Competitor assessment
Liaising with sales agents
Once you've found a property that you're interested in, our team will be available to carry out a full assessment on the suitability of the premises. We will advise on suggested layout, potential occupancy in line with Ofsted requirements. If needed, we can also support with property negotiations and planning services. We also have an optional building services package.
Our comprehensive list of suppliers required will set you on your way to arranging everything you could possibly need to run your nursery. Some suppliers are selected by us and some you have the freedom to choose.
Our team will work with you to design each room, we'll also take care of arranging the IT services and get you started with emails and access to our files so you access all the document you need.
System and Process Support
We'll provide you with a website that's search engine optimised to help you get noticed on Google, social media accounts set-up and blogs to get you started with content. Our marketing consultants will dedicate time each month to your social media accounts and provide content and a schedule for you to follow. We will even help with Facebook advertising to help you target your ideal customer base and get you seen on Day Nurseries.
Our marketing getting started pack contains leaflets, banners and other branded items to help you make the most of your first open events and getting the message out in the local community.
You can't take Health and Safety seriously enough when you're dealing with young children, that's why we provide you with a comprehensive health and safety manual containing:
Policies
Risk assessments
Annual calendar of events
Forms
We will also provide regular Health and Safety audits.

Who are we looking for?
Applications to become a Franchisee are welcomed from people with a variety of business backgrounds.
Little Inventors Montessori Nurseries seeks prospective Franchisees with a variety of backgrounds (as well as the obvious Child Care Industry ) including any sales, business management or marketing.
Industry experience is of course valued. Research however indicates that the most successful Franchisees are those who have entered an industry because they have a passion for it.
Above all, we value a proactive team attitude and a willingness to learn our business and develop the skills necessary to succeed. Full training and ongoing support are provided, ensuring that Franchisees run their business operation in a smooth and effective manner. Your success is our success as we have a vested interest in your achievement.
Future Growth
Just like we did, we welcome and encourage further expansion. Little Inventors Montessori Nurseries has thoroughly designed the strategic development of the franchise initiative. Short, medium and long-term targets have been defined to plan and successfully manage the expansion of the Franchise System.
We will support you with any expansion goals in a professional and timely way. Uncontrolled business expansion has many disadvantages. Little Inventors Montessori Nurseries has taken positive steps to manage the process in a logical, well defined progression. It is critical to Little Inventors Montessori Nurseries success that the Franchisee support services are developed as the Franchise System expands.
Initial Set Up
We will help manage the selection and setup of your premises. Our experience enables us to identify the location with the best profile for our business. In conjunction with you we will:
Identify suitable premises;
Assist in negotiating a lease;
Plan the fit out and preparation of the premises;
Fit out the premises;
Organise and coordinate initial marketing;
Undertake training of you and your staff
Demand is National – Do not delay!
If you have ever had any interest in opening your own nursery with all the benefits and potential they have. Then please make contact to find out more about this rapidly growing and success Montessori nursery.