NeoTripper provides a platform that allows franchise owners to pay for a guaranteed number of new trips (trip itineraries) by guests logging into WiFi in a hotel, cafe, BnB, etc. The constant flow of new trips being planned and shared in that franchise owners territory, creates a demand for... Read More
NeoTripper provides a platform that allows franchise owners to pay for a guaranteed number of new trips (trip itineraries) by guests logging into WiFi in a hotel, cafe, BnB, etc.

The constant flow of new trips being planned and shared in that franchise owners territory, creates a demand for local businesses (that must pay to join) such as restaurants, bars, boutiques and stalls etc. because the guests who are creating these trips, want to visit the best and most authentic places while they can. Read Less
Use Guest WiFi on trips?
Be Part of this Marketing Revolution
Are you looking for an opportunity to start a business of your own, but worry about the need for the service in your area? Then a NeoTripper lead-generation franchise could be the answer.
Who are NeoTripper?
NeoTripper is the UK's solution to a problem worth £121 billion per year.
We operate a highly economical and scalable business model, marketing local businesses to local travel customers by sponsoring guest WiFi at Hotels, BnB's and Apartments.
We have developed an excellent web-app that has 3 dedicated pages (Plan, Discover, & Explore) that easily lets guests:
Plan visits to local businesses and points of interest.
Discover and take visits that to local businesses and points of interest that other guests have planned.
Explore all of the local businesses and points of interest that are available to be visited.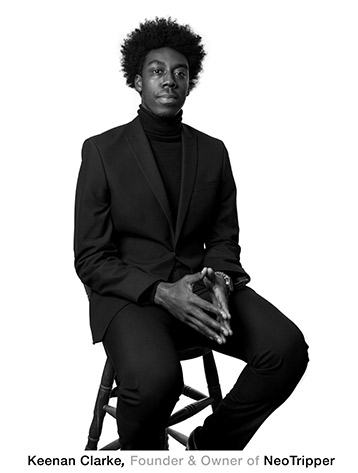 With extensive support from NeoTripper, access to our bespoke software and the deployment of our franchise business model, the business is simple to operate and offers remarkable income potential for a comparatively low initial outlay.
An outstanding opportunity
People on holiday want to relax, they don't want the hassle of having to search to find the best local businesses such as: bars, restaurants, cafes, and niche tourist attractions to visit.
The demand for quality, low-cost leads that are highly likely to convert by local businesses is strong and growing. The launch of each franchise is initiated by agreeing a cost-per-mile deal with a travel-lodging venue. Guests visiting that venue will use the plan, discover and explore pages; and thus, will be converted to potential customers; and then new local businesses are attracted by the NeoTripper offering and quickly acquired from the outset.
New franchisees will join an experienced team sharing their expertise through the members forum.
The NeoTripper brand is a NatWest Entrepreneurial Spark Company because of its low-cost marketing solutions to local businesses. The brand grows exponentially by the franchisee partnering with travel-lodging sites to make NeoTripper the guest WiFi homepage to acquire customers for local businesses, thus promoting more local businesses to pay to join and capture more customers.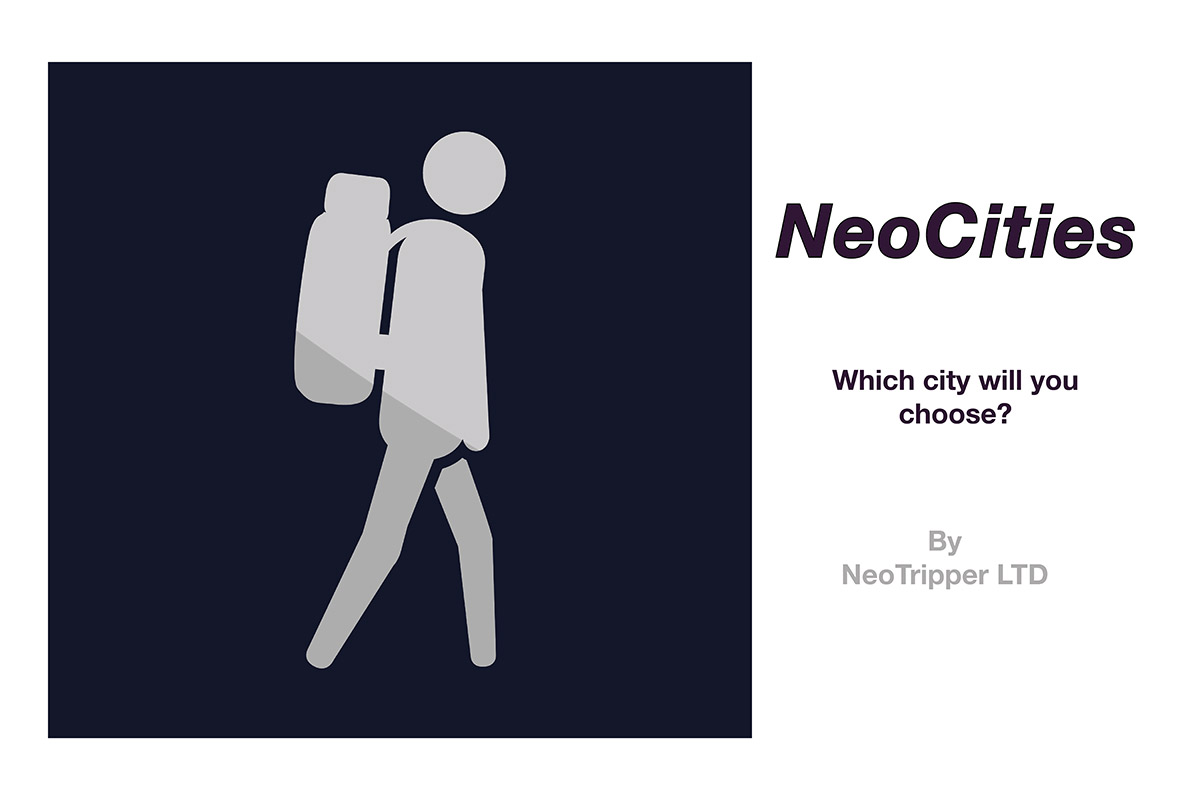 Why start a NeoTripper franchise?
Own your own NeoCity. "Franchising is now the quickest and safest way to start a business" but why own a business, when you can own a city? Success for our franchisees is our number one priority so that our franchisees are achieving together and that has enabled us build an infrastructure that can will see franchisees bring greater connectivity to each city.
NeoTripper has many benefits for you, to hep you succeed.
Exclusive rights to territory, an available city.
Assignment of NeoCity subdomain for your city e.g. neotripper.com.
Free points of interest will be uploaded in to your city so your guests can plan, discover and explore from the out set.
Comprehensive optimisation of your website before your NeoCity launches.
Full training in all aspects of the business.
Exclusive use of NeoTripper and GuideMe trademarks in your territory.
Excellent cash flow.
Excellent growth potential.
Extensive online knowledge base.
A wide range of highly effective marketing tactics.
A comprehensive manual for maintaining smooth operations.
The Members forum for actively reaching out to other franchisees for help and advice.
Achieve exponential growth
By sponsoring guest WiFi you will acquire customers at scale.
By year 3, you can expect to be generating over £600,000 per year.
By year 5, you can expect to be generating over £2,000,000 per year.
The cost for businesses to join your city will increase year-on-year, as you scale and thus, revenues will proportionately increase to give you an industry-leading profit margin.
Unlike many franchises, which require significant investment in equipment, premises etc. NeoTripper requires none of these and everything necessary to commence operating the business model is included in the franchise Start-up Pack.
Profit from advertising sales on Explore page
From our Explore page, we also supply the functions for you to be able to sell daily advertising space to connected businesses that want to be instantly more visible to prospective customers. Franchisees can manage these prices seasonally, annually, monthly or other.
Why develop a lead-generation business?
Local businesses, both new and established live in fear of cash shortcomings and historically, in times of economic uncertainty, the first cost local businesses cut in times of financial difficulty is advertising. So local businesses need a low-cost, low-risk service that they can use to attract new and prospective customers who are highly likely to convert.
Local travel-lodging sites want to cover the guest of their free public WiFi to increase their own revenue margins.
Local customers want to have the best experiences on holiday, and they want to easily, find and plan visits to the best places.
Franchisee training & support
Following training and prior to launch, our ongoing support is our number one priority. We are continually on hand to assist our franchisees as they build their businesses. We are also proactive in the development of our systems and training programmes to constantly enhance our business for franchisees.
Credibility
NeoTripper is proud to announce that in 2019, it was officially awarded the Made in Britain Badge.
That same year NeoTripper was backed and enrolled into NatWest Entrepreneurial Spark's Incubator program.
The year before that, in 2018, NeoTripper was backed and enrolled into the EU funded bseen Incubator program.

If a NeoTripper franchise opportunity sounds ideal for you, simply complete the form below to get in touch.