Finance Available
Oven Wizards Franchise
Oven Cleaning Franchise
Join Oven Wizards for a low-cost, high-value oven cleaning franchise opportunity. With experienced business owners by your side, you'll have the support you need to build a successful and profitable business. Plus, our focus on customer service will ensure a solid foundation ... Read More for long-term success. Read Less
Break even in
12-18 months
Lifestyle
Full Time or Part Time
Franchise Associations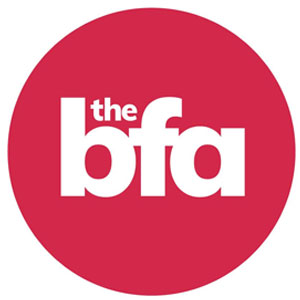 Unlock Your Entrepreneurial Potential with Oven Wizards Franchise
Are you ready to unleash your entrepreneurial spirit and embark on an exciting business venture? Look no further than the Oven Wizards Franchise Opportunity!
With our comprehensive support, top-notch training, and unbeatable value for money, you can become the proud owner of a successful oven cleaning business.
No previous experience is required, making it the perfect opportunity for aspiring business owners.
Join our thriving community, enjoy flexible working hours, and tap into vast territories to build your empire. Let's dive deeper into what makes Oven Wizards the best franchise option in the market.
Unparalleled Support and Training
At Oven Wizards, we believe that the success of our franchisees is our success too. Therefore, we provide unparalleled support and training to ensure you hit the ground running.
From day one, you'll have access to our experienced team who will guide you through every step of the journey. We offer a comprehensive training program covering both practical skills and business management techniques. Our ongoing support includes marketing assistance, accounting guidance, and regular check-ins to help you stay on track.
Value for Money Package
We understand that starting a business can be daunting, which is why we offer exceptional value for money. Our franchise package provides everything you need to get started, including specialist equipment, marketing materials, branded uniforms, and a dedicated website.
The franchise package costs just £15,000 +VAT and includes all the training, specialist equipment and materials that you'll need to get your business off the ground.
You will require a van from which to operate and, whilst you are free to source your own vehicle, we can introduce you to our partners at Citroen who are able to offer you a market leading discount on a new van.
The Oven Wizards franchise model is based on a fixed monthly cost of just £280 + VAT. There are no other charges or royalty fees, so the more you put in, the more you take home.
An overview of what's included:
Your own exclusive territory of 100,000 households
A minimum of eight days on the road training with real clients
A two day Business Builder course in the comfort of your own home or office
A custom made deep cleaning tank fitted to your van
Oven Wizards livery fitted to your van
3 months supply of cleaning materials and all the tools to get you started
5 polo shirts, 5 sweatshirts, 2 pairs of work trousers and a jacket with the Oven Wizards logo
Google ads campaign set up with initial credit
25,000 marketing leaflets
A local supermarket launch
Initial advertising in local magazines
Stationery pack
Your own web page on our national website
1 years membership of the Federation of Small Businesses
No management fee for the first 3 months
By joining Oven Wizards, you'll benefit from our strong reputation and established brand presence, giving you a head start in the market.
Flexible Working Hours
One of the greatest advantages of being an Oven Wizards franchisee is the flexibility it offers.
Say goodbye to the traditional 9-to-5 grind and embrace a more balanced lifestyle. As the boss of your own business, you have the freedom to choose your working hours, allowing you to spend more time with loved ones or pursue other interests. Whether you prefer to work part-time or dive into full-time entrepreneurship, the choice is yours.
Expansive Territories
We believe in empowering our franchisees with ample opportunities for growth.
Oven Wizards offers large territories, allowing you to tap into a vast customer base and build your empire. With exclusive access to an extensive customer database, you'll have the potential to generate a steady stream of business. As you expand your reach and establish yourself as a trusted oven cleaning expert, the sky's the limit for your business growth.
Next Steps
If you're ready to embark on an exciting journey as a business owner, the Oven Wizards Franchise Opportunity is waiting for you. With our unbeatable support, comprehensive training, and value for money package, you'll have all the tools you need to thrive in the oven cleaning industry.
Join our nationwide network of successful franchisees and unlock your entrepreneurial potential with Oven Wizards. Don't miss out on this golden opportunity – get started today!
Get Your Free Information Today!
To contact Oven Wizards for more information regarding their Franchise and speak to them directly with any questions you have, please complete the form below.