Oven Wizards is the UK's fastest growing oven cleaning franchise. As part of the Oven Wizards community you will receive the best value for money oven cleaning Franchise Package in the market, together with the hands-on support of the successful and experienced business owners from day one. This... Read More
Oven Wizards is the UK's fastest growing oven cleaning franchise. As part of the Oven Wizards community you will receive the best value for money oven cleaning Franchise Package in the market, together with the hands-on support of the successful and experienced business owners from day one. This van-based franchise offers low overheads and, with a relentless focus on customer service, your successful profitable business will be built on a firm foundation. Read Less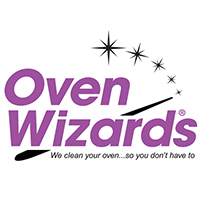 The Oven Wizards Franchise Opportunity
Oven Wizards is one of the UK's fastest growing oven cleaning franchises. As part of the Oven Wizards community, you will receive the best value for money franchise package on the market, together with the hands-on support of the successful and experienced business owners from day one.
This van-based franchise benefits from low overheads and, with a relentless focus on customer service, your successful, profitable business will be built on a firm foundation.
We have helped people from all sorts of backgrounds to launch and grow their own successful oven cleaning business under the Oven Wizards brand name. What we are looking for are people with the right attitude. No previous experience is required.
Full technical training is provided to ensure you are confident in all aspects of oven cleaning. Business development training is provided separately, on a 1:1 basis, to show you how to attract customers who become regular clients.
Ongoing technical, marketing and business development support is provided, but more importantly, we give you the space and time to launch and grow your own successful oven cleaning business to the level you want.
Flexible working hours to help you achieve a good work/life balance.
Large territories, to help both one van operations as well as those with aspirations to become multi-van owners.
"In terms of great value and support, I believe Oven Wizards is the best franchise available on the market."
David Tomlinson - Oven Wizards Newcastle franchisee
The Business Owners
Oven Wizards was established in 2004 and is operated and owned by Mark Abbott and John Graham - both highly successful businessmen in their own right. As Directors, they have successfully combined their knowledge and experience to build a successful business and we now have over 60 Territories and over 80 vans on the road. Oven Wizards is a simple and successful business model for hard-working individuals.
They have built a nationwide, successful and mutually profitable network of oven cleaning franchises, based on trust and partnership. Their vision for Oven Wizards is 'to build an enduring reputation as the UK's most-trusted oven cleaning company in the eyes of its franchisees, customers and trading partners'.
The franchise package costs just £15,000 + VAT and includes all the training, specialist equipment and materials that you'll need to get your business off the ground.
You will require a van from which to operate and, whilst you are free to source your own vehicle, we can introduce you to our partners at Citroen who are able to offer you a market leading discount on a new van.
The Oven Wizards franchise model is based on a fixed monthly cost of just £240 + VAT. There are no other charges or royalty fees, so the more you put in, the more you take home.
Your franchise package includes:
Your own exclusive territory of 100,000 households
A minimum of eight days on the road training with real clients (this can be increased if required, at no extra cost)
A two day Business Builder course in the comfort of your own home or office to show you how to attract and retain clients
A custom made deep cleaning tank fitted to your van
Oven Wizards livery fitted to your van
3 months supply of cleaning materials and all the tools to get you started
5 polo shirts, 5 sweatshirts, 2 pairs of work trousers and a jacket with the Oven Wizards logo
Google ad-words campaign set up with initial credit
25,000 marketing leaflets
A local supermarket launch
Initial advertising in local magazines
Stationery pack
Your own web page on our national website
1 years membership of the Federation of Small Businesses
No management fee for the first 3 months