About Right at Home
Right at Home was founded on the passion to make a real difference in people's lives by always goes the extra mile – for both clients and staff.
We understand that outstanding care only comes from choosing quality over quantity in every facet of our service, and we are dedicated to providing longer visits from consistent and carefully matched CareGivers who truly care about their client's quality of life.
After many years of carefully controlled growth, Right at Home UK has grown to cover more than 60 franchise locations and is one of the most successful management franchises in the country. We are the only UK care franchise to have achieved 5-star status for seven consecutive years, and have won multiple industry awards for the strength of our systems and franchisee support, as well as for the quality of our care services.

Our success is built on understanding that being the best at what we do not only leads to a profitable business, but also makes us the homecare provider of choice for those in need across the UK.
We believe in going much further than traditional care models, and aim to offer a holistic approach to supporting our clients' physical and emotional well-being.
We achieve this through:
Providing consistent CareGivers who can build a long-lasting relationship of trust with those in their care
Longer visiting times, to provide well-rounded, person-centred support in improving our clients' lives
Working with the local community to address social isolation
Growing a sustainable and collaborative network of offices with a strong emphasis on protecting the environment and fostering an all-inclusive culture where colleagues and clients can be themselves.
The Right at Home Opportunity
Right at Home offers a sustainable, recession-resilient business model that is perfectly positioned for the growing homecare market. Our management franchise model is an opportunity for franchisees to grow their own outstanding care company in their local community, with the expertise of a global brand.
Right at Home business owners have come from a wide variety of backgrounds, with 95% having no prior experience in the care sector. What they have in common is a desire to help people lead the lives they want to live, and join us in making a real difference in people's lives.
By accepting only the very best candidates, we have built a unique community of caring business owners who share our core values, and support each other in a friendly and professional network that benefits both staff and clients.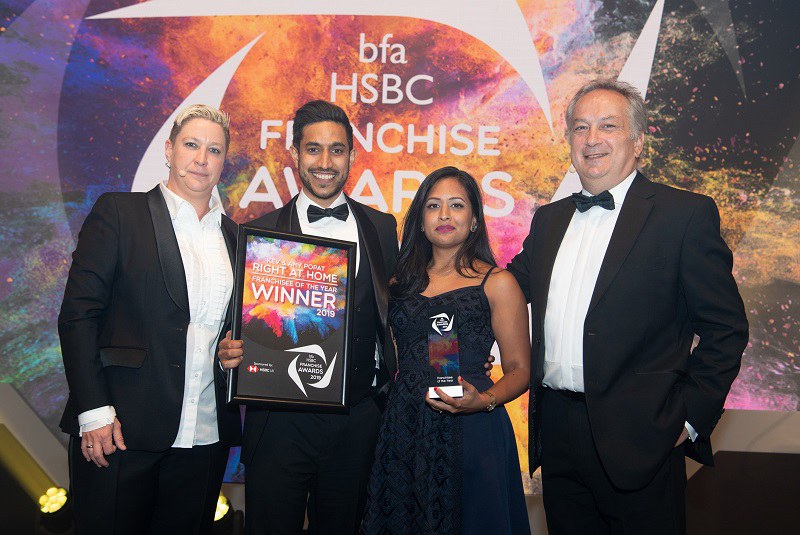 5 reasons to choose us
You will be perfectly positioned to benefit from a huge growth market full of untapped potential
You will be working with a business model that has consistently delivered strong sales and returns
You will be fully in control of your own business with all the security, knowledge, and expertise of an established and successful brand
You will receive comprehensive training to help you grow a profitable and sustainable business
You will benefit from all the experience and support of a business that puts your success at the heart of everything it does
Backed by Success
We are backed by an international company who were chosen by Forbes as its #1 high investment franchise, and we benefit from a CEO who brings a rare blend of care and franchising experience to the brand. Ken Deary was the first franchisee to win the British Franchise Association 'Franchisee of the Year' Award for McDonald's and later also won the Golden Arches award, given to the 30 most successful McDonald's franchisees around the world.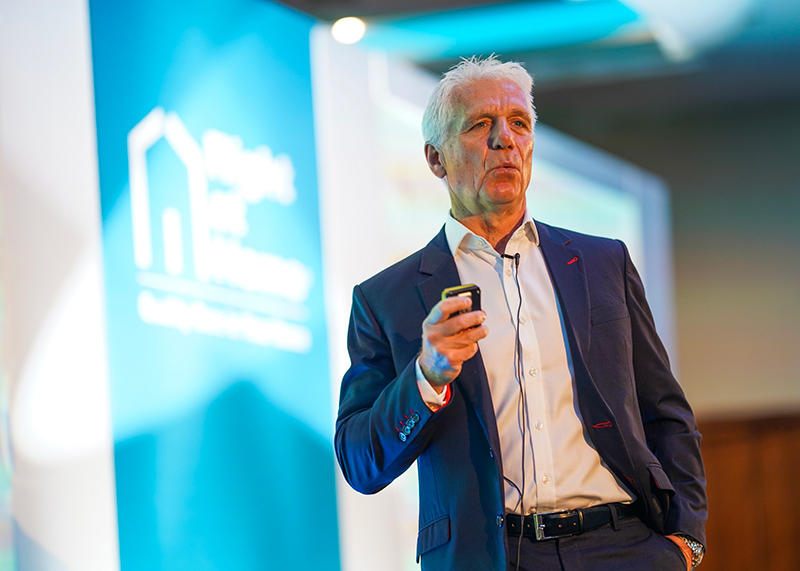 Ken's priority is to build an ethical franchise, with culture and values that deliver the best care to our clients and the best systems and support to our franchisees.
"The passion that everyone has, not just those in National Office, but all the other franchisees too, is a real testament for what Right at Home stands for. The desire to get it right, through living the Right at Home values, emanates from everyone.
"Not that we had any doubts, but it reaffirms that we have definitely chosen the right business to take us to the next chapter in our lives – to give something back in the best way we can and to make a positive difference every day. This is an amazing team – and we feel privileged to be part of it!" Keith & Kirsty Sheena, Right at Home Hatfield & St Albans