Town & Country Cleaning is an exciting opportunity to be your own boss whilst benefiting from an existing business framework.
Town & Country Cleaning is an exciting opportunity to be your own boss whilst benefiting from an existing business framework. Read Less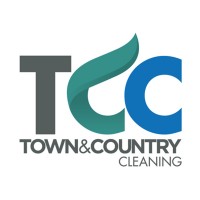 Who are Town & Country Cleaning?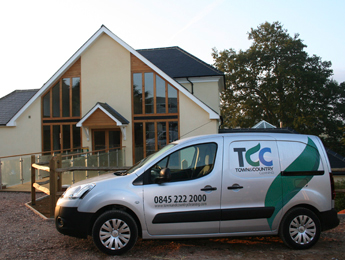 Welcome to Town & Country Cleaning and an exciting opportunity to be your own boss whilst benefiting from an existing business framework.
We are different from your typical cleaning company. Our brand attracts and retains better staff and customers with higher satisfaction/ retention and profitability, whilst spreading risk across diversified revenue streams and multiple customers, both in commercial and domestic markets.
Town & Country Cleaning is a leading independent company with experience of contract cleaning since 1977 and many of our customers and staff have been with us for over 10 years. Our corporate accreditations have included the BIFM (British Institute of Facilities Management), Chamber of Commerce, ISO9001 and Safecontractor, and we are committed to our stated values with a focus on customer service.
Our services are delivered through long-term partnerships in both employees and contractors and include general cleaning, all aspects of specialised deep cleaning, ironing and garden/grounds maintenance.
We have invested heavily to differentiate our operations. This includes supplies from Selden, Prochem and Delphis Eco, the UK's largest supplier of ecologically friendly cleaning products, equipment from Numatic, Prochem, Truvox and Karcher, uniform, branded vans, a 24hr manned reception service and insurance up to £10m.
What's on offer?
To be your own boss within a framework of an existing successful brand Town & Country Franchisee
Management franchise of a large exclusive territory
Brand that delivers better staff, customers, pricing and profitability
Recurring revenue streams diversified across many customers
A highly personalised approach to training and ongoing support
Marketing and administrative support to enable you to grow your business
Limitless opportunity to tap into national and regional contracts
Develop a business asset with proven long-term resale value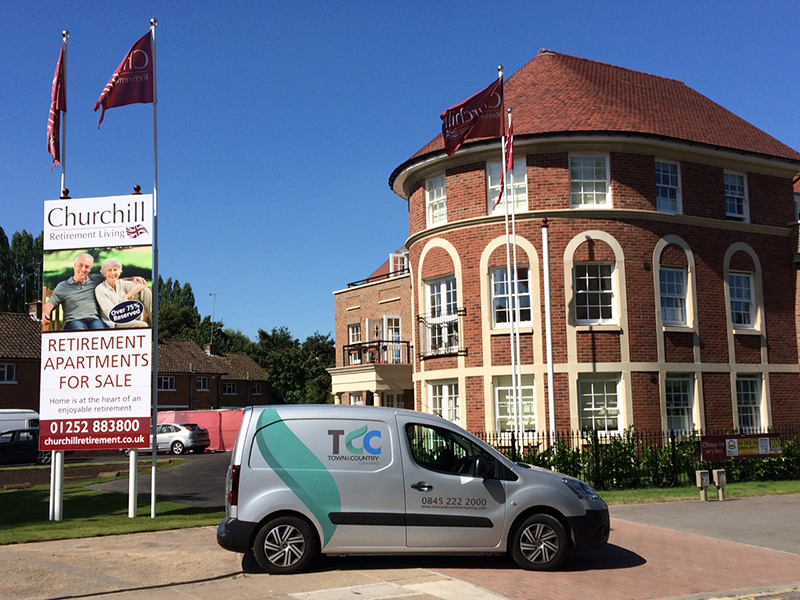 Why Should I choose Town & Country Cleaning
Profitability
Strong brand and effective sales and marketing delivers improved pricing and profitability
Longevity in Relationships
Ability to attract and retain better staff for higher customer satisfaction/retention
Company Values
Honest, hard working, personal, professional, intelligent, progressive with a focus on customer service
Commercial & Domestic Cleaner
Having the capabilities of a large commercial cleaner but with the service and staff quality of a domestic cleaner. Able to cross-sell decision makers for business/home with multiple services.
Franchise Cost
Setup
Franchise Setup Fee: £15,000
Monthly
Management Fee: £250 – £500
Franchise License Fee: 3% (of turnover)
Marketing Fund: 2% (of turnover)
We can help facilitate lending with most of the leading banks of up to 70% of the total start-up costs, subject to your personal status and security.
Financial Projections
The financial performance of any franchise business will depend hugely on the ability and commitment of the individual franchisee. The rewards are limitless for those willing to take the time to invest in themselves with the right level of energy, commitment and ability to see their business succeed. The financial projections shown are strictly for guidance only to help prospective franchisees develop their own business plan, sales and profit projections.
Endorsement
"Town & Country Cleaning provides an excellent brand with proven ability to attract/retain customers and drive increased profitability. The initial training is comprehensive and the individual support very responsive"

Stephen Hunter, Town & Country Cleaning – Oxford
Next Steps
If you think the Town & Country Cleaning franchise would be a great fit for you, fill in the form and you will be sent further information on this fantastic opportunity.