Finance Available
Blossom Home Care Franchise
Senior Care Franchise
Unlike many domiciliary care companies in the UK, Blossom Home Care is a highly profitable multi-award-winning, British owed company offering a high-quality service and good client experience. The geographical area covered by carers is designed to minimise travelling time, where ... Read More possible so that more time can be spent with clients. A minimum visit time of 50-minutes further reduces mileage and the number of carers needed to deliver the care, which means that fewer clients are required to show a significant number of care hours delivered each week. This leads to lower overall costs, which helps increase profitability to a level not usually found in domiciliary home care. If you'd like to be part of an award-winning brand delivering bloomin' good care to the elderly and other adults with home care needs, get in touch today. Read Less
Financing Assistance
Yes, through a third party
Available Locations
Franchise opportunities available throughout the UK.
Franchise Associations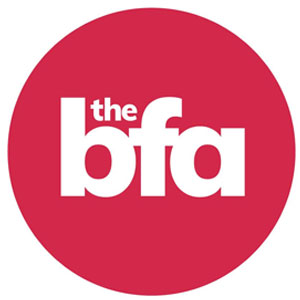 A home care franchise with a NEW approach
Established 2015 | Prime territory available across the UK | Boutique care business
The multi-award-winning Blossom Home Care business was developed by husband and wife, John and Fiona Leggott. Our business model is built around profitability, cash flow and ease of operation, delivering greater satisfaction for you as a franchisee, your staff, your clients, and their families.

Highly profitable business model

Exceptional care delivery

Fewer staff and fewer clients!
---
So what makes Blossom Home Care so successful and so profitable as a business model?

Longer carer visits with one set price – simple
Targeting specific niche types of care delivery
Both private and NHS clients receive the same service
Fewer clients, fewer carers, fewer management staff = fewer problems!
A cash flow cycle that keeps you ahead of paying your staff
Larger territories capable of supporting up to three offices
Above points are when compared with a typical home care franchise business model.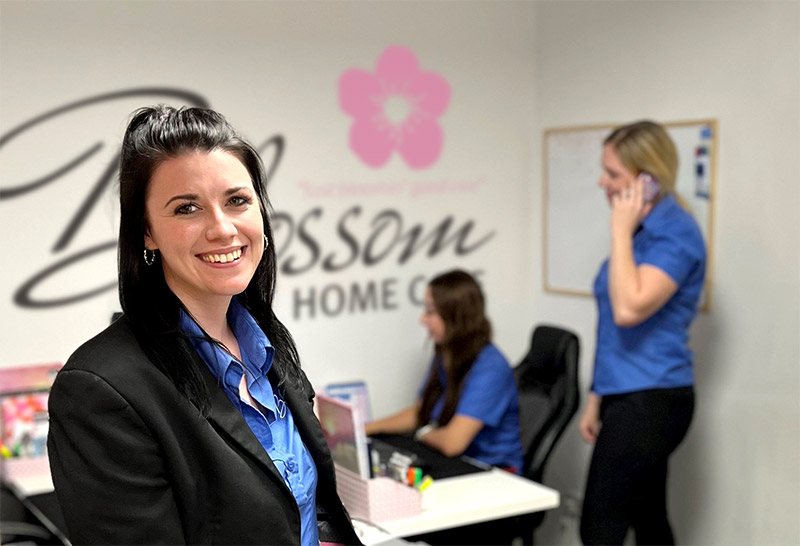 A management franchise that welcomes young and enthusiastic franchisees
More time
Compared with the majority of home care businesses you will require a lot fewer carers, circa 40 staff per £1M sales – which means fewer management staff too. This is because your carer visits will be at least 50 minutes, often longer. More time enables more holistic care and more satisfied clients and staff.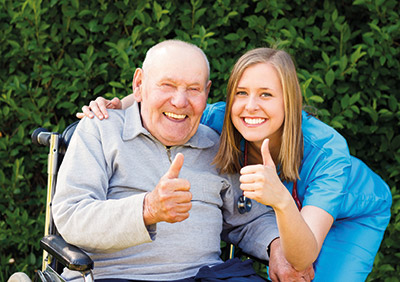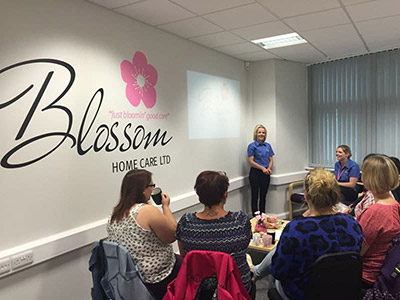 Larger territories
Your territory will be large, capable of supporting three offices so you can build a multi-million pound highly profitable and valuable home care business. Start with one office and once established open your second, then third. You could then sell the asset, or maybe take on another territory.
Boutique care
With longer visits your carers have more time to interact with clients, using our App to report on the detail of every visit. The system handles your invoicing and admin too, while keeping families up-to-date on their loved-ones in real-time, so they can continue their lives satisfied the level of care promised is being delivered.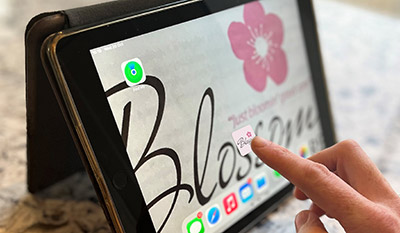 ---
"We launched in Durham in 2021 after seeing how successful Fiona and John have been since they founded the business back in 2015."
Liz, Tom and Roberta, Durham Franchisees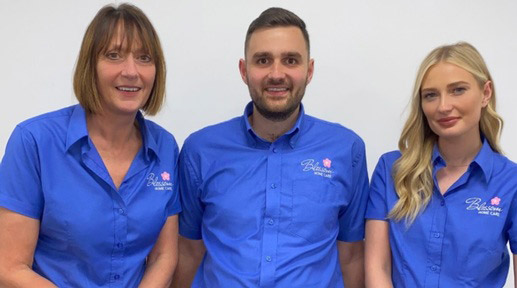 ---
To be successful you don't need any experience running a business or delivering care
Start your own business with guidance and support from Fiona, John and the team at Blossom Home Care HQ. Fiona is a highly experienced practicing nurse (RGN) with huge technical knowledge when it comes to delivering care. Combined with John's straight-talking approach to business and the rest of the team's help and support, you will be given the tools and confidence to grow as the leader of your own local home care business.
"We'll get you setup to follow the path we've trodden ourselves, guiding you in registering with the CQC, recruiting the right care manager, and preparing to open your first local office.
"Together we'll get you launched and into profit, typically in the first few months, maybe even before you open…! And our support continues throughout your business journey, changing and adapting as your confidence and business grows."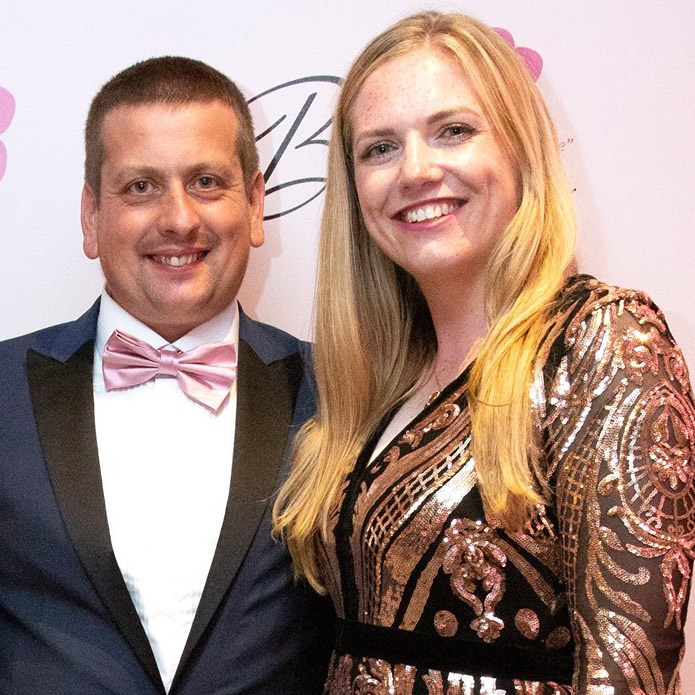 John and Fiona Leggott - Founders

---
"John and Fiona have created a brilliant business from scratch and it is very gratifying to see a small enterprise grow so fast and sustainably. I wish them the best of luck."
Rishi Sunak – Prime Minister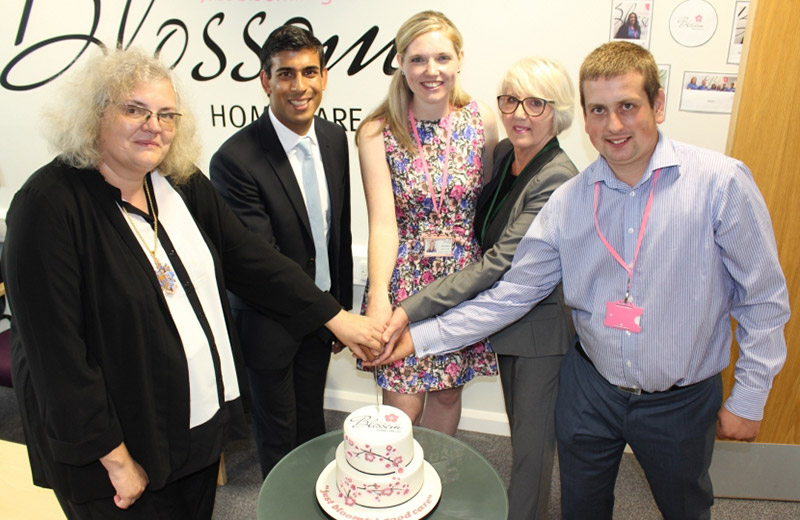 ---

Successful franchisees are energetic and enthusiastic, seeking a business to make money and change their lives through delivering exceptional care that makes a real difference to their local community.
The total initial investment is typically in the region of £70K. However, the high street banks will loan up to 50% of this total (subject to status). So you could start your new business with as little as £35K, potentially from savings, family money or a re-mortgage.
To discuss your aspirations, find out the size of your local territory and get the answers to any questions you may have, please get in touch with George.
---
"The documentation, software and systems that Blossom provide are extremely horough and a huge advantage to the business"
Adam and Amy, Beverley franchisees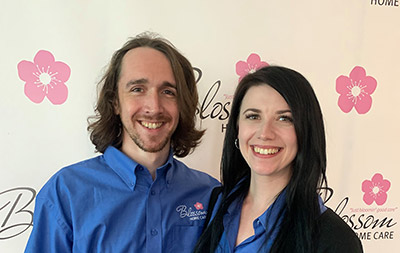 ---
If you would like to start a profitable home care business with Blossom Home Care you will need:
enthusiasm and character, and a positive can-do attitude
the desire to follow the model and act on our advice
at least £35K to invest in starting your new business
Get Your Free Information Today!
To contact Blossom Home Care for more information regarding their Franchise and speak to them directly with any questions you have, please complete the form below.