Camile Thai Kitchen is an award-winning healthy online delivery restaurant chain based in London. With 35+ restaurants in the UK and Ireland (and a pipeline of 20 more on the way) business is good.
Camile Thai Kitchen is an award-winning healthy online delivery restaurant chain based in London. With 35+ restaurants in the UK and Ireland (and a pipeline of 20 more on the way) business is good. Read Less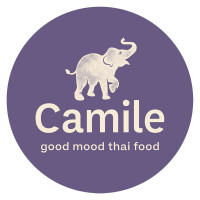 Camile Thai Kitchen: A Business to Bring Home
The home delivery of hot food market is exploding in urban areas everywhere, driven by the rise of food aggregators like Deliveroo and Just Eat, as well as people's addiction to screens.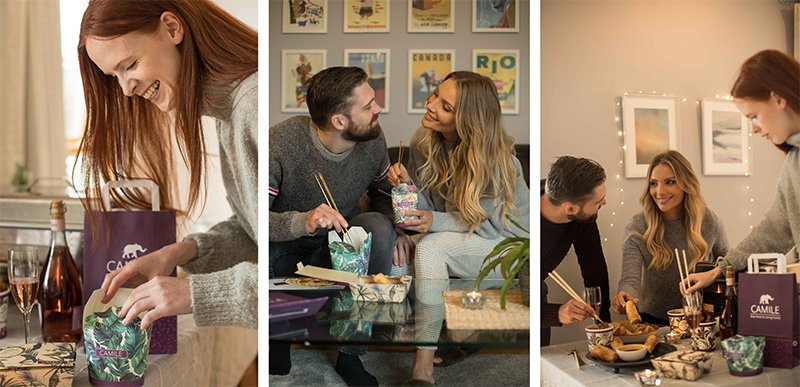 About us
Camile Thai Kitchen uses restaurant-quality food ingredients to serve made to order Thai curries, stir-fries and noodle dishes that are delivered to guests doors in less than 30 minutes. Our operational model is based upon Domino's Pizza, with better quality base ingredients made into sauces and curry pastes by our expert central production kitchen.
We have opportunities for dedicated owner-operators to expand throughout suburban areas of London. Capital costs to build a Camile range from £200-300,000 depending on the size of the location, which ranges from delivery and carryout only to 50 seaters.
Features
Healthy and sustainable food offer to appeal to young urban professionals (compostable packaging, dairy-free and vegan options, calorie counted, to name a few)
Existing restaurants turnover up to €35,000 per week in Ireland (where Camile are brand leaders) / £20,000+ in London. most franchisees are opening or have opened further outlets.
We use the latest bespoke technology to manage the logistics of delivery and user experience online.
Suits owner-operators capable of building their own team.
21st-century restaurant and packaging design, with a brand focus on innovation.

Camile Thai Kitchen is a high-end network of Thai restaurants and home delivery outlets. If you're drawn to the fast-paced vibrancy of the restaurant business, consider becoming a franchise owner with the restaurant that delivers healthy, authentic Thai cuisine to hungry households.
With 35 restaurants and counting, Camile Thai is thriving in its niche as a healthy online delivery restaurant. With a food product that is perfectly tailored to holding its quality and temperature during delivery, as well as providing a high-end user experience, the brand is positioned well to reach its target market of time-poor, cuisine-curious young urban professionals.
Since opening in Dublin in 2011, the business has expanded substantially through a combination of company-owned and franchised restaurants. Now, having already opened company-owned restaurants in Tooting Bec, Clapham and Bermondsey, Camile Thai is looking to expand its franchise component in the London market.
Camile Franchise Opportunity
Camile aims to open 100 outlets over the next five years and become brand leaders in the U.K. and Ireland. If you're a motivated people person with a love of great food, and you have the necessary funds to get started, this will be the perfect opportunity to build a successful business and achieve a lucrative income.
A Powerful Market Reach
The food delivery market has exploded in the last 5 years, experiencing a 50% growth over that time period. In the last 6 months alone, the number of consumers ordering delivery has risen from 31% to 36%, with much of that focused on an urban professional segment.
With all of this growth, the food delivery sector lags well behind other delivery-focused business types, suggesting a higher demand for such offerings. A tremendous opportunity emerges for a food business that is as primed for home delivery as Camile Thai. While the market opportunity is one element to success, standing out among the increased competition is another.
With that in mind, Camile Thai has built a brand that resonates strongly with its core target market. Camile is uniquely positioned as a healthy hot Asian food brand, with calorie counts on all dishes as catering to diets of gluten-free, dairy-free and vegan customers.
The Business Model
Camile Thai's goal is to expand the business by opening company-owned restaurants as well as franchising the concept to dedicated owner-operators who wish to develop businesses of their own. The company's business model is loosely based on the Domino's Pizza Delivery Franchise. In common with Domino's model is Camile's ability to produce a made-to-order product in under 5 minutes, and the fact that 70% of Camile's sales are built for home delivery.
As evidenced by the increased popularity of delivery aggregators like Deliveroo and JustEat, a growing and a significant proportion of food delivery sales are being made online. With a company positioned to capture this market through a bespoke ordering application and intuitive digital data mining, Camile is set to corner this purchasing trend.
Investing in Your Future
Investment in a new Camile restaurant will be from £200k, to cover not only the pre-opening expenses and franchise package fees, but to fit out a fully functioning restaurant kitchen, with a small customer service area to the front.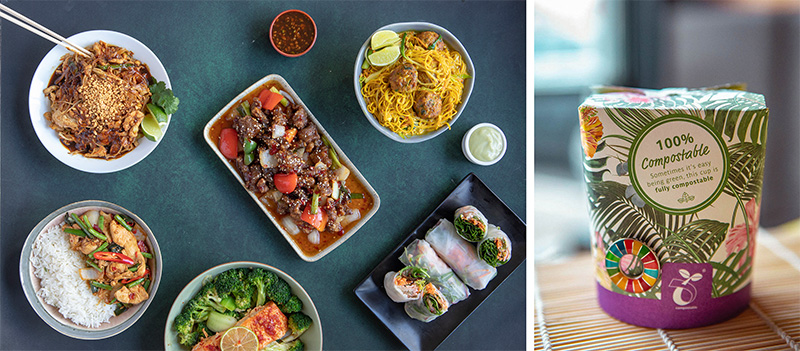 Franchisees for Camile will likely have three characteristics:
Minimum personal investment £100k (total £200k+).
Hands-on operators who are keen to grow.
Relevant management experience.
Franchise Package
Pre-Opening
Market research on the proposed development area.
Assistance with site selection, store design, equipment selection.
6-week fast track franchisee training programme.
Operations manuals.
Pre-opening staff recruitment and training.
Assistance with hygiene and health and safety registration.
Assistance with business plan.
Post-Opening – Lifetime Support
Ongoing communications with Camile community.
Central purchasing – food, consumables, uniforms etc.
Marketing and advertising support.
Website and online advertising.
Facebook and Twitter pages.
Leaflet distribution.
Product and concept development.
Post-opening hand holding and training.
Lifetime training, assessment and support.
Regular local and national meetings.
Next Steps
If you would like to start a Camile Thai Kitchen franchise, please scroll down and complete the form below. Once we've received your enquiry we will be in touch with more information.