This is an amazing opportunity to work with children, be creative, make a difference to your community and have a fulfilling and flexible career. Fresh Arts are expert providers of drama, dance, music and art education for children of all ages. We believe that the benefits of participating in... Read More
This is an amazing opportunity to work with children, be creative, make a difference to your community and have a fulfilling and flexible career. Fresh Arts are expert providers of drama, dance, music and art education for children of all ages. We believe that the benefits of participating in the arts should be accessible for every child. Read Less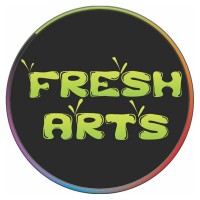 What We Do
At Fresh Arts we believe that every child should have the opportunity to participate in high quality arts education with passionate and highly trained professionals.
Fresh Arts offers bespoke Speech and Drama, Dance and Movement, Singing and Music and Art and Design sessions for children aged 2-16. Our syllabus is created by trained teachers, drama specialists, LAMDA examiners and professional musicians.

The Opportunity
We are looking for creative, enthusiastic people who want to impact the lives of children in their region by running their own Fresh Arts franchise. You and/or your teachers will deliver sessions in a weekend Fresh Arts Theatre School as well as sessions in the school day, nursery classes, afterschool clubs, and/or holiday camps.
It is proven that children benefit from participation in the arts with improved wellbeing, self-esteem, confidence and academic performance. We have identified a gap in the market for creative, well run arts activities for children to attend during, weekends, school holidays and during the school and nursery day.
This is a low overhead opportunity as you will run the business from home and all classes will take place in schools, nurseries and community halls.
We work in 4 different ways to ensure a lucrative, year-round income for our franchisees:
Fresh Arts Education – providing PPA cover, after school and breakfast clubs and projects.
Fresh Arts Theatre School – provides fun, creative and confidence boosting performing arts sessions at the weekend, culminating in termly shows.
Fresh Arts Holiday Camps – running during the school holidays, children can enjoy a range of activities including arts and crafts, drama, dance and music.
Fresh Arts Tiny Frogs – Dance and Drama classes for children in nursery and reception.
Included in the franchise fee of £12,995
Available non-secured government loan funding for up to 100% of the cost
Full 10 day onsite training in all areas of the business
Exclusive franchise territory
Processes, templates and systems to help you run the business
Central website and social media set-up
Ongoing support
Equipment package including print material
Workwear
Software to run the business – first 3 months paid
Comprehensive lesson plans
Franchisor visits
Stationary package
Promotional roller banners
Rights to use the Fresh Arts brand name
Why Fresh Arts?
This is an amazing opportunity to work with children, be creative, make a difference to your community and have a fulfilling and flexible career.
A Fresh Arts Franchise includes access to developmentally appropriate activities to build confidence, encourage creativity and build self-esteem in children from all backgrounds. We believe that every child should have access to the arts and this is what inspires us. We highly train our teachers and franchisees to ensure that provision is always delivered to a highest standard.
We offer children who attend Fresh Arts the opportunity to join a professional actor's agency and to take accredited LAMDA (London Academy of Music and Dramatic Art) and LCM (London College of Music) examinations to boost their life skills. Children from Fresh Arts have appeared in national advertising campaigns for brands such as Nike and Halifax as well as feature films.
The success of our programmes has propelled us to the point where we are now offering franchise opportunities throughout the UK. We have a proven business formula which will form the basis on which your Fresh Arts Franchise will operate, and we have already established systems.
A Fresh Arts Franchise is a 'business in a box', with a supportive head office team, lesson plans and legal guidance.
Fresh Arts is a socially responsible, research-based franchise we take great pride in our work ethic and in the way that we treat schools, families, students and staff.
"Fresh Arts company have been delivering Speech and Drama sessions after-school for us since 2015. The sessions are always full and at times there is even a waiting list. The children attending always enjoy and have vastly developed their confidence in speaking and performing in front of other children. The skills learned sets the children up nicely for their future in whichever route they decide to go such as in performing arts or leadership roles amongst other peers. We value working with Fresh Arts and plan to continue to for the foreseeable future."

Adam Frieze Sport & PE / Health and Well Being - Fryent Primary School
"We were delighted to find a professional company who could prepare our children to participate in Public Speaking and Performance Prose/Poetry awards through LAMDA. What started as an extra-curricular, after-school club has become an integral part of our enrichment offer in accelerating the progress of our pupils. We use part of the Pupil Premium Grant for Fresh Arts to provide in-school Oracy development. This has had a significant impact, particularly on our new arrival/beginner EAL pupils. Class teachers, parents and pupils themselves talk positively and passionately about the children's increase in confidence and willingness to speak out loud. The Fresh Arts tutors have helped our children to 'find their voice' and to use it."

Jean Joyce Deputy Head Teacher - Barham Primary School
The Ideal Fresh Arts Franchisee:
Either an arts graduate or a teacher/someone with an education or childcare background
Someone who loves working with children
Organised
Hard working
Motivated
Willing to grow your own business
Next Steps
We would love you to join us in running your own Fresh Arts Franchise.
Find out more about this fantastic opportunity by filling in the form below.