Finance Available
Poppies Franchise
Domestic Cleaning Franchise
Low investment, great returns and personal mentoring from our most successful franchisee.
Financing Assistance
Yes, through a third party.
Industry
Domestic Cleaning
Available Locations
Franchise opportunities available across the UK.
Franchise Associations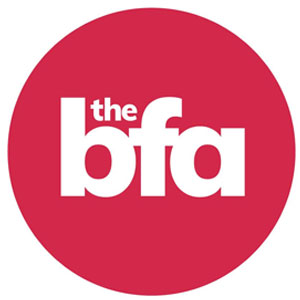 Personal touch, professional standards
Earn £100,000+ a year without getting your hands dirty
Poppies has been at the forefront of the UK's quality domestic cleaning industry for over 40 years… but you won't find anything old-fashioned about the Poppies business model.
Poppies' technology, systems and processes make this a business that's simple to operate and control. The Poppies bespoke business management system minimises your admin and lets you focus on what's important: stellar service and stellar growth.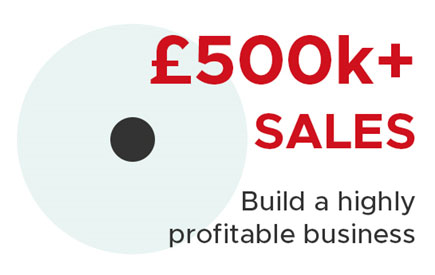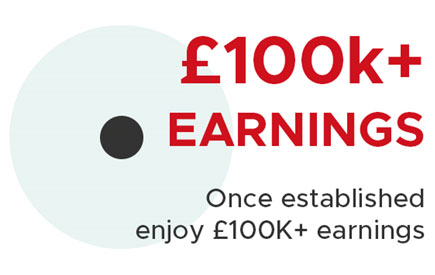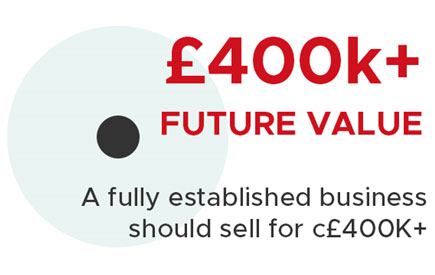 Note: the above financials are based on 2019 figures for the top 20% of franchisees who have their own management team.
Achieve the lifestyle you want while operating a fantastic business
Are you:
Looking for a great opportunity?
Looking for a low risk investment with great earning potential?
Wanting to be your own boss without starting from scratch and going it alone?
Needing a business that can be flexible and scalable?
If this sounds like you, then look no further…
"Poppies has given me the flexibility and security that was missing from my previous career. It's certainly brought a breath of fresh air, right from the very moment I took over the business in August 2013. Poppies has offered me the safety blanket of having a specific model to follow, whilst injecting my own flair and personality into the service - it's grown into a business that I'm proud of." Katie and Lee – Chester Franchisees
"It's fantastic to be a part of a franchise that's solely driven by helping franchisees build a successful and in-demand service to our communities," Emma – Stockport Franchisee
The Poppies Cleaning Service Franchise Opportunity
The primary role of the franchisee is to build and maintain great relationships with both clients and staff. The ability to get on with people and enjoy providing help to other people's lives is one of the cores Poppies are looking for in their franchisees.
As a Poppies Franchisee, you will employ cleaners your customers can rely on to be honest, efficient and discreet. Poppies will share with you their extensive inside knowledge about recruitment in the industry, which has been built up over many decades. From cleaners to managers and administrative staff, rest assured we will guide you through the very best practices to recruit and retain a dream team who will ensure your franchise flourishes.
What you'll need to be a Poppies franchisee
Buying a Poppies franchise is a low-risk way of sharing in the success of an established brand, backed all the way by the people who know it best and made it all possible. What's even more special about Poppies is that we 100% back your success with a Zero Risk Money Back Guarantee. You can find out more about our Zero Risk Guarantee within the Information Pack.
Poppies will let you into our trade secrets, support you with generating clients, marketing and operations, and mentor you to become a confident Poppies Franchisee.
Buying a franchise is a low-risk way of sharing in the success of a high-profile business, backed all the way by the people who know it best and made it all possible.
You don't need to have owned a business before, nor have any experience of cleaning (because you won't be doing it! You'll employ the cleaners), but you do need to be:
A great communicator
Business-minded
Methodical and motivated
Proud and personable
Willing to reinvest to grow your business

"I'm a people person and Poppies is a relationship business. That's one of the many reasons why it's been so rewarding for me.
Rob, Liverpool

"It's great being independent, but also comforting to have support and advice from other business owners running similar companies."
Katie & Lee, Chester
"Within my first 7 weeks I already have 10 customers and recruiting for my 3rd staff member. The training and support has been exceptional."
Kuldeep, Warwick
Poppies History
Susan Rorstad founded Poppies and her success with growing an elite franchise brand across the UK saw her awarded an MBE by Prime Minister John Major for Services to Domestic Care in the 1994 New Year's Honours.
Poppies is now owned and operated by its most successful franchisee, Chris Wootton, and continues to go from strength to strength. The Poppies Way is tried, tested and proven to get results.
Poppies is a serial franchisor recognised in the top 100 Franchises by Elite Franchises.
A business journey, taken together
You can have your own Poppies domestic cleaning business either by setting one up in a new territory or by buying one that's already established. Either way, Chris and his team will mentor and guide you on following the proven business model.
If you're starting from scratch in a new territory, these are the typical steps in your journey ahead:

Launch
Invest £8K plus funding* and follow our proven guidance

Establish
Start your business from home following a proven model for success

Growth
Re-invest profits Grow your team Manage more customers

Maturity
Healthy income Great lifestyle Potential to earn £100K+

Extend/Sell
Invest in property, buy more territory, plan succession, and sell your asset
Find out more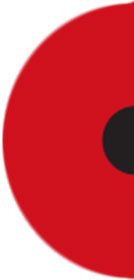 If you'd like to know more about the Poppies franchise and…
… are a real people-person
… enjoy providing excellent customer service
… want to build something of your own, surrounded by experienced people
please get in touch with us below.
Get Your Free Information Today!
To contact Poppies for more information regarding their Franchise and speak to them directly with any questions you have, please complete the form below.