Snap-on is the world's number one professional tool brand. We are the leading global manufacturer and distributor of tools for the professional technician. Snap-on serves technicians in the auto, marine, and aviation industries as well as vehicle manufacturers, utilities, government and industrial... Read More
Snap-on is the world's number one professional tool brand. We are the leading global manufacturer and distributor of tools for the professional technician. Snap-on serves technicians in the auto, marine, and aviation industries as well as vehicle manufacturers, utilities, government and industrial organisations. As a franchisee, you will own and run your own iconic showroom on wheels! Our products are the best in class and our business is unique in its strength, size and experience. Unlike many other franchisors, with Snap-on, there are no royalties or advertising fees to pay and you keep 100% of your profits. On average, our franchisee's sales to their customers are in excess of £6k per week. Our proven business model has been refined for over 55 years in the UK. We have over 430 franchisees in the UK and Ireland, delivering our range of over 22,000 premium products to technicians up and down the country. Our exciting franchise offers you the opportunity to enjoy all the benefits of being your own boss whilst safe in the knowledge that you have the back-up and support of our global support network behind you. We understand that your success is our success, so we provide you with all the training and support you need to achieve your goals. Thanks to our in-house bank, Snap-on Finance, we run a 'help to buy' scheme and offer business loans to help you fund the purchase of your franchise. Read Less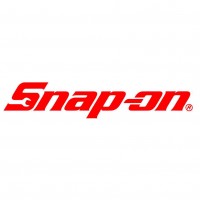 Achieve more with Snap-on: more money and more control over your future
Proudly voted the UK's number one automotive franchise for the last four years and winner of the British Franchise Association's 'Bronze Franchisor of the Year' in 2020. Our multi-award winning, no nonsense franchise helps ordinary people to achieve extraordinary things.

"I love owning my Snap-on franchise. I'll never take it for granted that I've had the opportunity to join the most well-known tool brand in the world. I've built a business that has allowed me and my wife to enjoy our lives."
Paul Bevington, Northumberland franchisee
Work for yourself, not by yourself – be your own boss with Snap-on
Always wanted to be your own boss? Fed up of the rat-race or the commute? Perhaps you just want to do something where all your hard work finally benefits you, and not someone else? Snap-on is the world's number one professional tool brand. We've helped over 400 franchisees – people just like you – to change their lives and achieve their dreams.
A Snap-on franchise is a mobile tool store that YOU own
Average franchisee sales of over £6k per week
One of the UK's most trusted, proven business models
Get full training and a lifetime of support from our expert team
Build a multi-unit franchise, bring your family on board – the sky is the limit!

Number one for a reason
Here are just a few reasons why, when you choose Snap-on, you choose the UK's number one franchise:
We find your customers, you build the relationship
No percentage-based royalty fees to pay
Our team of 165 support staff are dedicated to your success
A trusted, proven franchise model, refined for 100 years
Multi-award-winning franchise, products and support systems, year-on-year.
Who can be a Snap-on franchisee?
Almost anyone! It's all about attitude. We look for someone who has great people skills, can build relationships with customers and has a passion for selling. You need to be dedicated and willing to put in some serious effort but so long as you have a great attitude and the motivation, we can give you the tools you need to build a profitable, rewarding business.
Never run your own business before? No problem!
Training starts with ten days of classroom-style training where you will learn how to run a successful Snap-on franchise. Then it's time to collect your own custom-built mobile store and meet the associates who will support you on a daily basis. Once you're out on the road, your one-to-one training continues with your dedicated Franchise Developer who will ride with you for your first five weeks. As part of our six-month intensive onboarding process, you'll then receive a further 31 days of on-van support from a Sales Developer and Business Manager - that's 51 contact days in your first six months!
Our team of 165 head office associates support you in all areas of your business; from sales and marketing to product, IT and finance. After your six-month on-boarding programme, a Franchise Performance Team is available to help support your business every step of the way.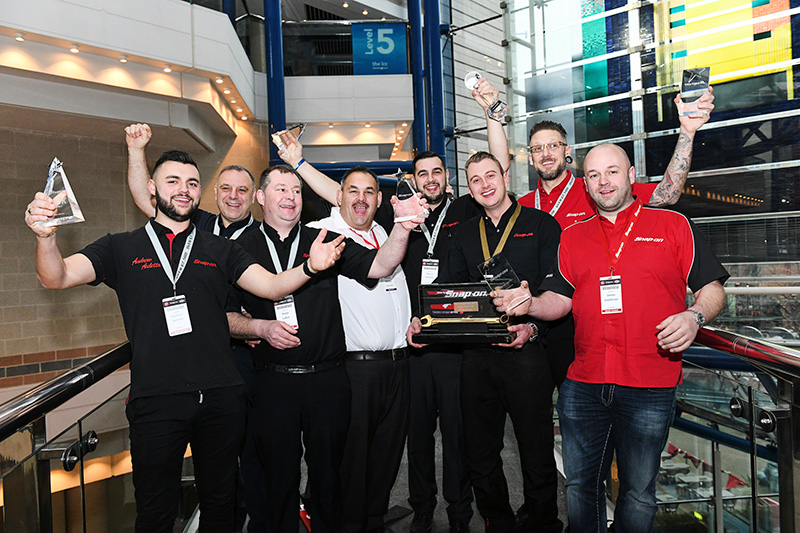 Big business
We love it when our franchisees dream big! Owning multiple territories and several mobile stores is common in our network – some franchisees choose to take on an assistant, some choose to bring family into the business and others have built what can only be described as their very own empire! Whether it's business planning, funding assistance or the ongoing support you need to take things to the next level, we're right behind you.
"My plans for the future are simple really – put in the hours and reap the rewards. Next year, I want to buy a second territory which I'll hire an assistant to run. I love working hard, for an honest wage, and making my kids proud of their old man in the process. Starting a Snap-on franchise was just the change in career that I needed. And I couldn't be happier."
Scott Jarvie, West Lothian franchisee
Is it time you owned your own Snap-on franchise?