Stagecoach Performing Arts is a global performing arts schools for children aged between 4 and 18. Franchisees around the world manage performing arts schools, with their teams of specialist instructors teaching children and teenagers how to sing, dance and act. This sets students up with the... Read More
Stagecoach Performing Arts is a global performing arts schools for children aged between 4 and 18. Franchisees around the world manage performing arts schools, with their teams of specialist instructors teaching children and teenagers how to sing, dance and act. This sets students up with the necessary skills to perform - not only on stage but, more importantly, to perform better in life. We call this 'Creative Courage for Life'. Read Less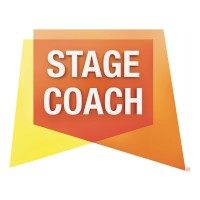 Stagecoach was founded in 1988 and, to date, over one million students across eight countries have stepped through the doors of our schools. Our global network is made up of more than 320 franchisees, operating over 2,000 schools between them. We are proudly the largest network of extra-curricular performing arts schools in the UK – today, 50,000 students are enrolled in weekly classes across the country.
Stagecoach Performing Arts franchisees are given the opportunity to oversee a team of teachers, who deliver fun and engaging singing, dance and drama classes for students aged between four and 18.
The opportunity
With Stagecoach you are following a well-proven business model with an established leading brand. An ever-evolving educational framework guides your teachers and the state-of-the-art business management system reduces your administration. Our large central support team are passionate about ensuring your business is successful from launch right through your entire journey as a Stagecoach franchisee. From marketing to recruiting and retaining teachers, we will be there with the guidance and support you need, when you need it.
Our specialist, in-house events team coordinate incredible performance opportunities around the world, which franchisees can offer to their students on a regular basis – improving customer retention and promoting the brand. These opportunities include an annual trip to Disneyland Paris, where students are invited to take part in the infamous Disney Parade – a spectacle which attracts a crowd of over 20,000 people every single day. Other events include professional-standard performances at famous West End theatres and opportunities to perform alongside some of the biggest names in showbusiness. Notable alumni are Emma Watson, Jamie Bell, Eleanor Tomlinson, Tuppence Middleton, Tom Fletcher, Dani Harmer, Josh Cuthbert, Danny Mac and Charlotte Jaconelli.
The training
Stagecoach Performing Arts provides all required training as part of the initial franchise fee. This begins with a comprehensive five-day course at our head office in Woking. Here, franchisees will learn about the Stagecoach business model, the lesson and term structure, marketing their business, classroom management and child protection, plus the company's ethos, culture and brand personality.
Franchisees receive ongoing training along with industry-leading support in marketing, customer service, IT and business development. Stagecoach Performing Arts' tried-and-tested structure enables franchisees to play to their strengths and provides the best possible environment in which to succeed.
Why Stagecoach?
We won the Continuous Improvement award at the Workbuzz Best Franchise Awards in 2018 and 2019 – as voted for by our network of franchisees. In 2019, Allison Malone, franchisee at Stagecoach Leatherhead, was shortlisted for the bfa HSBC Franchisee of the Year Awards in the lifestyle category. Franchisees nominated in this category are seen to operate a profitable franchise which also offers a good work-life balance and scope for growth. Allison is just one success story from within our network of 320 franchisees. We have also been recognised by the bfa for our commitment to our brand and understanding of our franchise network's needs, as we were named number one for brand awareness in 2018.
What we're looking for
A Stagecoach franchise suits those from all walks of life – whether you're a former performer, a mainstream teacher or just someone with a passion for the power of the performing arts, our franchise opportunity is the one for you.
To be successful with Stagecoach you need to:
Be a genuine people-person, passionate about giving children Creative Courage for Life
Have the desire to work with teachers and build a multi-school management business
Commit to our reputation for maintaining a best-in-class safe environment for children
Be willing to follow the proven business model and work with your support team.
Starting a Stagecoach franchise means working Saturdays to oversee your teachers and classes, with the rest of your work based from home, flexible around your family and other commitments.
At Stagecoach we require all of our Principals, teachers, and assistants to apply for Enhanced clearance via the DBS (Disclosure and Barring Service). Furthermore, we invest in independent annual reviews to ensure that our schools and their staff are operating at the highest level of childhood protection standards. We also have a dedicated Child Protection Team available to all our Principals at any time. Our commitment to child protection and the safeguarding of our students is of the highest priority.