THE REFILLERY Franchise
Food Retail Franchise
Join the plastic free revolution today. The No.1 environmental focused, ethical retail franchise opportunity.
Available Locations
Franchises are available in the UK
THE REFILLERY's mission is to make plastic-free, ethical shopping accessible to more people, helping customer's to move towards a minimal waste lifestyle.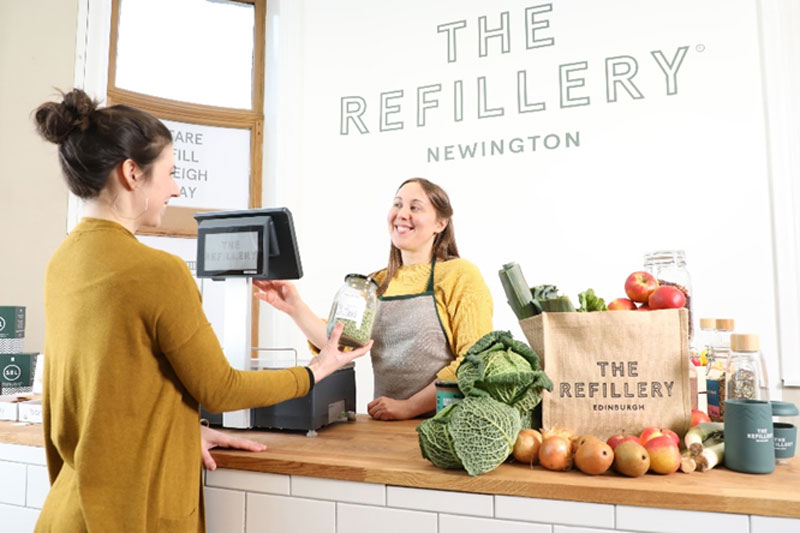 THE REFILLERY® launched 2 years ago with the objective of offering plastic-free, ethical shopping that is accessible to everyone. The business has gone from strength to strength, growing its reputation as the specialist environmentally friendly grocery store and seeing sales growth increase rapidly as more and more customers make THE REFILLERY® their grocery store destination of choice.
THE REFILLERY® offers an easy-to-use refilling system using market-leading technology to make refilling easier than ever.
Retail Stores are fully branded, modern, welcoming retail environments stocking a wide range of plastic-free, ethically sourced produce.
What makes THE REFILLERY different?
Extensive range of plastic-free and ethical goods
Our stores are clean and contemporary and appeal to all demographics.
Strong ethical and food safety standards
Unrivalled customer service, ensuring repeat customers.
Real Living Wage employer.
Continued improvement in creating more plastic-free and circular supply chains.
Franchise Package
5-year Franchise Agreement
Rights to use THE REFILLERY® trademark
Operating. Technical & Quality Manuals
Local marketing, PR & social media activity
Exclusive franchise territory
Assistance with store design & fitout
Introduction to our ethical suppliers & our

exclusive terms

Range planning and stock management
Listing on THE REFILLERY® website
Location & store evaluation
In-depth training programme
EPOS System & IT Software solutions
New store launch support
Franchisee Support
THE REFILLERY® will provide professional business support to franchisees in all areas of the business - from sales & marketing support, supplier negotiations, operating best practice.
Support to include…
Marketing & PR support
Sourcing & auditing new ethical suppliers
Website and digital updates, including social media activity.
Promotional activity
Negotiating supplier terms & rebates
Technology & software support
Franchise community support
Regular contact & franchise meetings
R&D to keep our offer fresh and maintain a competitive advantage.
What we are looking for
We are looking for like-minded people with a genuine passion for the environment who are actively reducing plastic consumption and waste and moving towards a minimal waste lifestyle. Retailing is hard work but is hugely rewarding. Just some of the skills we are looking for in franchisees are:
A successful career to date – preferably in the retail, hospitality
Knowledge of environmental issues
An entrepreneurial outlook.
An advocate for the local community
Driven and passionate with high levels of energy
A passion and commitment to exceptional customer service delivery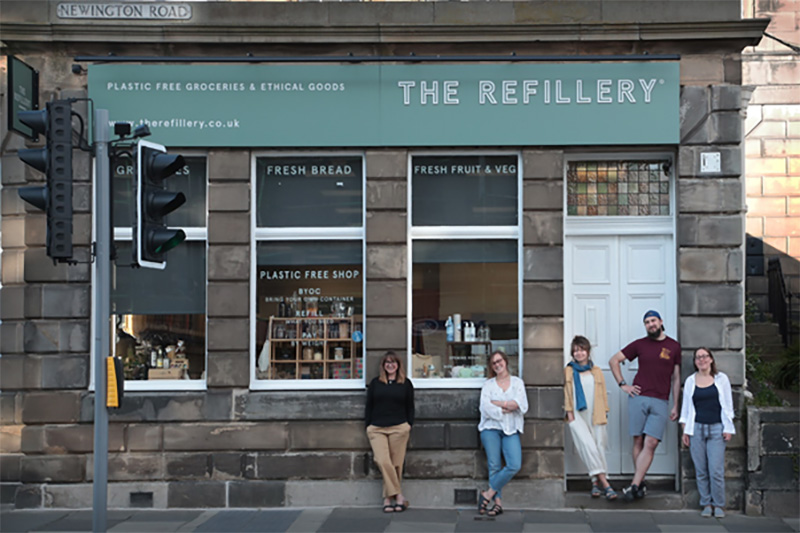 Success
Should you be successful in securing one of our franchises, you will be the proud owner of a store that adds value to your local community, provides a good income for you and your family and helps more people to make better choices to protect their health and the health of the planet.
What to do next….
Fill out the online form, and we will get in touch with further information and answer any questions you may have.
Get Your Free Information Today!
To contact THE REFILLERY for more information regarding their Franchise and speak to them directly with any questions you have, please complete the form below.