Ice Cream Dub is an established ice cream vending business, offering a luxurious range of gourmet, awarding-winning ice cream served from a beautifully restored split screen VW Camper Van.
Ice Cream Dub is an established ice cream vending business, offering a luxurious range of gourmet, awarding-winning ice cream served from a beautifully restored split screen VW Camper Van. Read Less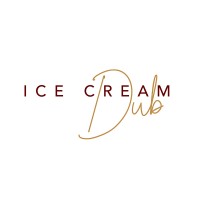 Luxury ice-cream served from a VW Split Screen Camper Van.
Ice Cream Dub are looking for entrepreneurs who want to run their own fun and rewarding franchise with the full support of the Ice Cream Dub Team. We offer our services to a range of private events such as weddings and parties, as well as corporate events.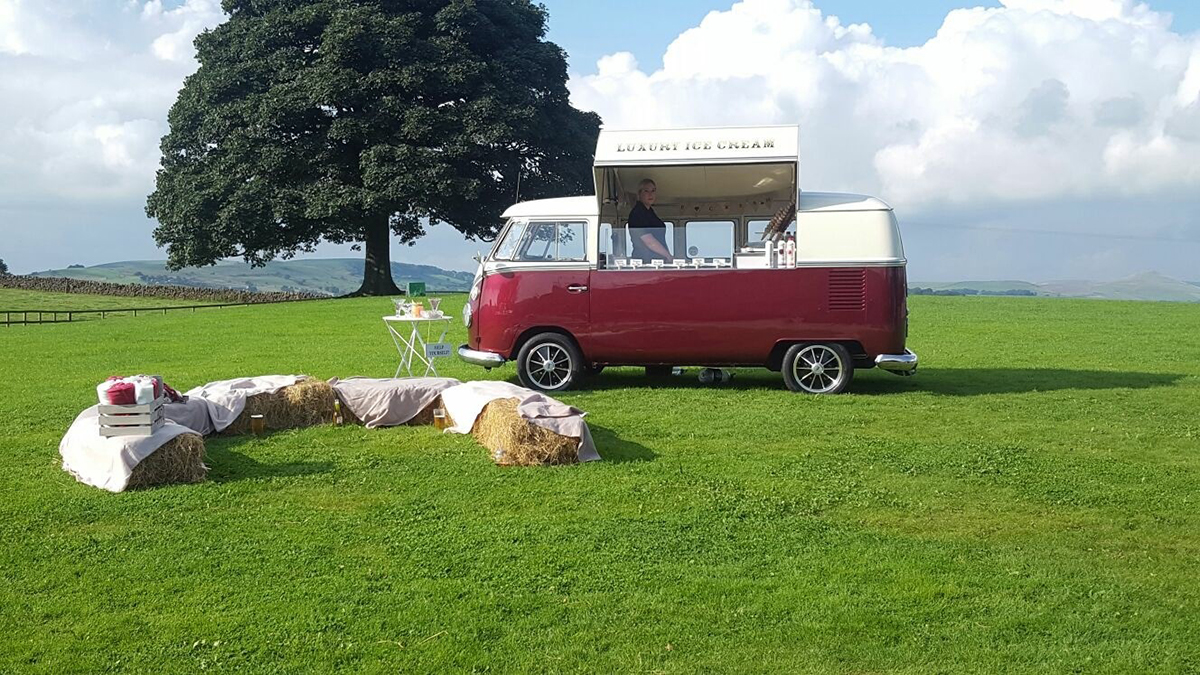 About us
Ice Cream Dub is a small family run business. After dreaming of owning her own business, Claire bought Ice Cream Dub 2 years after hiring them for her and husband Vasco's wedding. After then attending a wedding where Claire helped the previous owner, she couldn't turn down such an amazing business opportunity. Going on to buy the 1966 Vintage Split screen camper van; the rest is history.
In the first year they took the bookings from 14 up to 64 and have continued to grow each year after.
The Van is now fully restored and customised. Painted using a rich cream paint on the top and a pearlescent deep red paint on the bottom, and for bit of extra glamour alloy wheels and stainless-steel trim.
They use gourmet ice-cream flavours made by local award-winning ice-cream makers "Grandpa Greene's" who follow traditional methods. They make their ice-cream in small batches; using the finest natural ingredients, whole milk and rich cream. For a lighter dairy free option, they have refreshing sorbets made with fresh fruit and sometimes a little alcohol.
What we offer to our customers
Fully Equipped Van
Freezers
Minimum of four choices of luxury ice cream
Sugar cones, tubs, napkins, sprinkles and sauces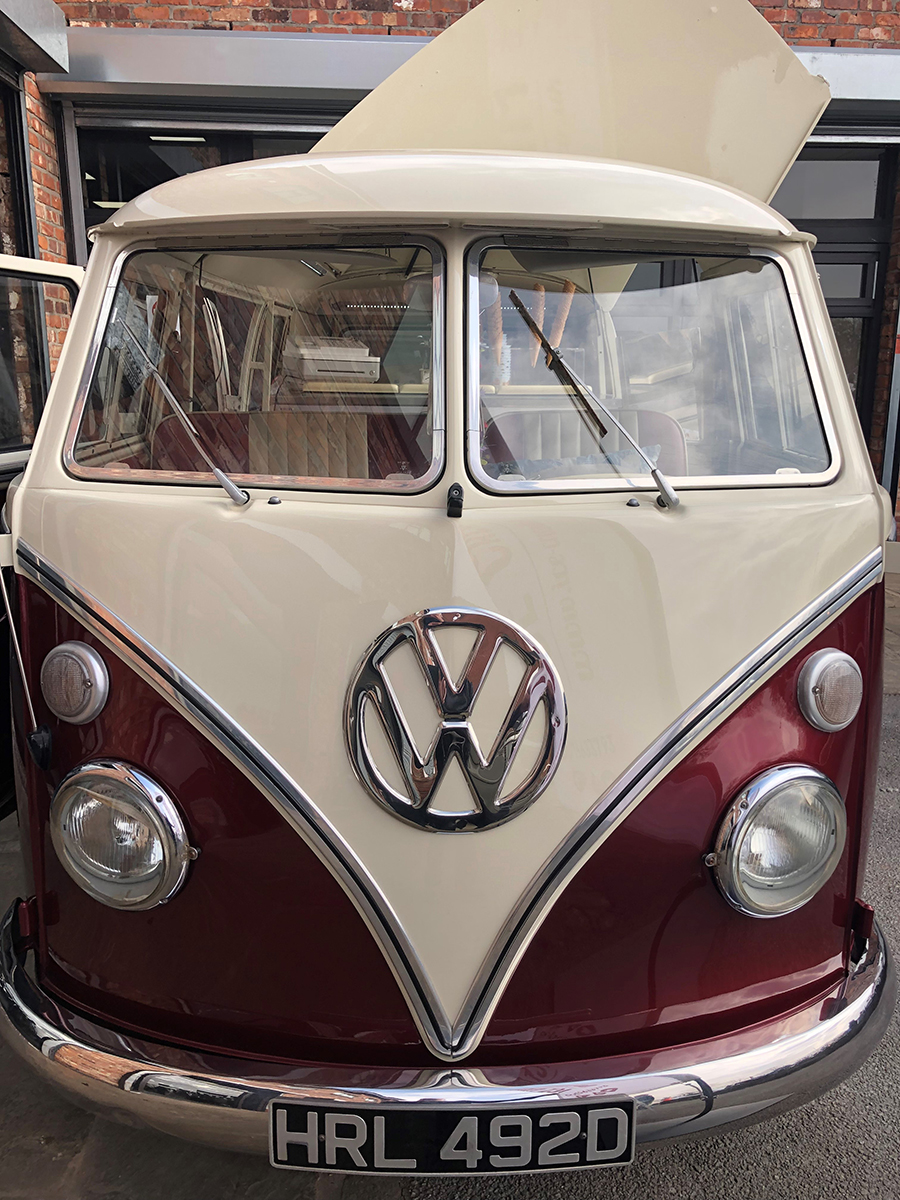 Reviews
"We just wanted to thank you to you for your help and support with the wedding. Jack and I had such a wonderful day and it was all thank to your collective hard work. You were all an absolute joy to work with and should be so proud at what you achieve – you really do make people's dreams come true. You really helped us to create the day we wanted; we had an absolute ball! "

- Natalie & Jack -
" I just wanted to say also, thank you so much for your help over the weekend charging and cleaning the van on Saturday night and coming back again for it on Sunday morning! All without any fuss, so much so that I hadn't even realised you'd been. Thank you; a perfect supplier. And the van looked lovely. Hopefully we will be back in Manchester next year and will see Ice cream Dub again."

- Lucy – Ben & Jerry's Sundae Festival -
What you get
Low cost start up
Use of the luxury brand name and branding
Confidence that you are working with a proven business formula
A comprehensive start up package
A comprehensive marketing launch pack
An exclusive area of operation
Full training and support in all aspects of the business
Mentoring service
A web page, Facebook page and unique e-mail address
Branded workwear
Earning potential
For each private event prices can be up to £600 and corporate events can be up to £3,000.
Who we're looking for
When you buy a franchise, you are not buying a business where you stand alone and face the many trials that come with business ownership. In joining the Ice Cream Dub family, you are buying into a tried and tested model. Our main objective is to get you established in your chosen territory as quickly as possible and with our training and support packages to get your business up and running as quickly and as effectively as possible.
Someone who shows high levels of:
Self motivation
Ambition
Determination
Business acumen
Leadership skills
Communication skills
People skills
The cost of the Ice Cream Dub franchise fee is £15,000 plus VAT. The package fee is £43,000, broken down into £28,000 for the fully refurbished VW Camper Van and £15,000 for the conversion, freezers and equipment. Funding is available for up to 100% of the cost.
The next steps
If you think you would be a perfect fit and would like to know more, then please fill in the form. We will be in-touch with you shortly to send you more information and details on the Ice Cream Dub Franchise opportunity.