Finance Available
The Dirty Vegans Franchise
Sandwich Franchise
Join this fresh and dynamic vegan food takeaway and delivery franchise.
Financing Assistance
Yes, through a third party
Available Locations
Uk and Ireland
Born in Barcelona – ready for the world!
Babs and GiGi first began their vegan food delivery journey in their kitchen apartment in Barcelona back in 2020. It was a ballsy decision to leave their jobs during the pandemic, but we were tired of that 9-5 life. Plus, all restaurants were closed for dining in, so people were going mad for food deliveries... Ka-Ching!
When we transitioned from meat eaters to plant based, we quickly realised there was a huge gap in the market for vegan food. We couldn't find decent vegan grub anywhere! Anytime we went out for food the only option available was a sorry excuse for a salad, so we decided to make our own food instead.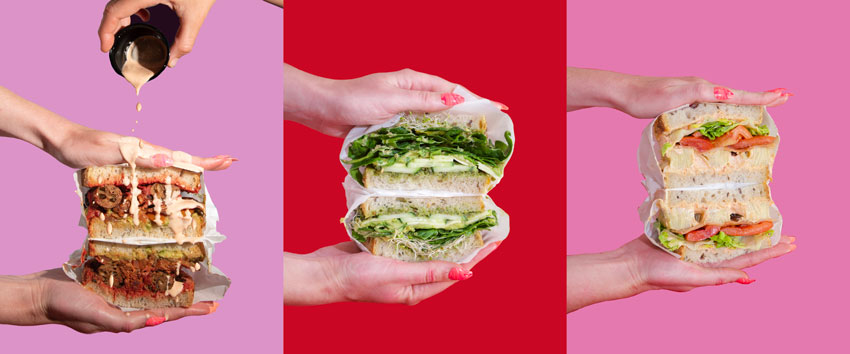 From the start making BIG, DIRTY, SEXY sandwiches we have contributed to the change in the view that vegan was boring and clean to delicious and satisfying!
And so "The Dirty Vegans" were born!
"You don't have to be vegan, just a little bit dirty"
Whether your goal is to open a retail takeaway business on the high street, a dark kitchen delivery business or a food truck, there is an item on the Dirty Vegans franchise menu for all.
From assistance in locating and negotiating terms on your ideal site through to full training at the company HQ in Barcelona, you will be helped every stage of the way by this highly experienced Anglo/Irish team.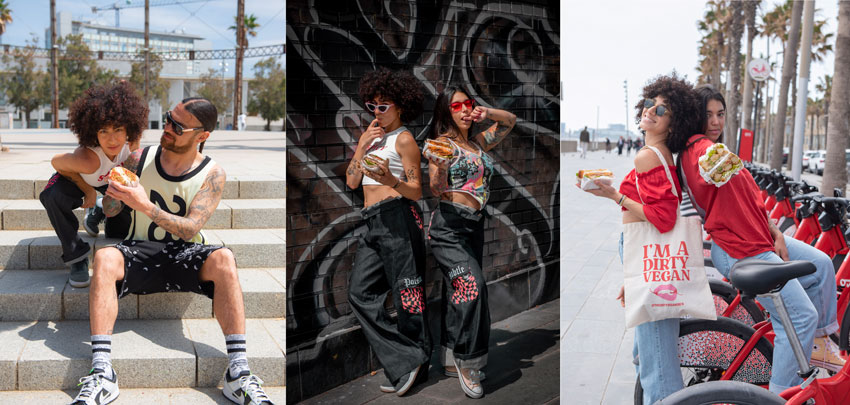 Pick the model that works for you
The Dirty Vegan has 3 different franchise models, so we are sure we will have an option for you.
Retail Takeaway
Perfect for: High streets, shopping centres and retail/business parks.
Franchise fee: £20,000
Shop fit and equipment: From £25,000, dependant on premises, size and condition.
Dark Kitchen
Perfect for: Secondary restaurant sites, specialist delivery kitchen hubs, light industrial units.
Franchise fee: £20,000
Shop fit and equipment: From £15,000*, dependant on premises, size and condition.
Food Truck
Perfect for: Festivals, events and shopping centre car parks.
Franchise fee: £15,000
Truck and equipment: From £15,000, dependant on age, size and condition.
Costs are approximate and exclude VAT.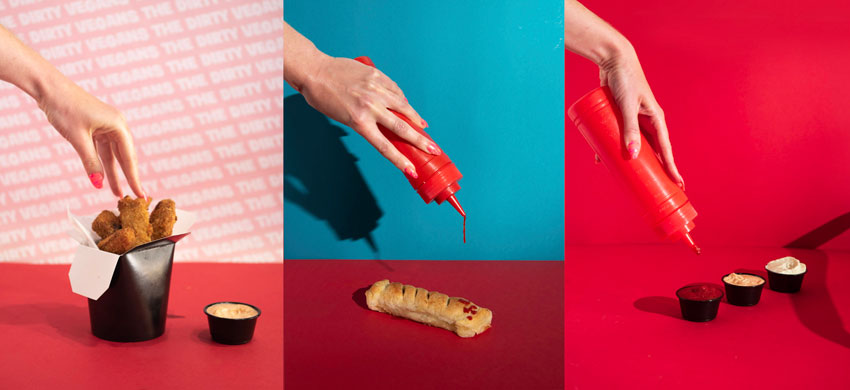 OUR FOOD
"The Dirty Vegans " dish out mouth-watering vegan food like no other. We know how to make your taste buds explode and keep you coming back for that vegasmic hit every time!
While we pride ourselves on being deliciously dirty, they also have a clean side too. Our menu is diverse giving their customers a range of "clean" and "dirty" options.
Our most popular sandwiches are "The Sexy Steak" and "The Cool Chick". Our Dirty DAWGs (sausage rolls) are also a best seller. How could you resist homemade vegan sausages , caramelized mushrooms & onions , mustard and ketchup wrapped in vegan pastry! They give Gregg's a run for their money !
The dirty DAWGS are a must try on the menu and have even been known to cure hangovers (check out our google reviews if you don't believe us).
Our saliva enducing sandwiches cater for everyone, even the meat eaters can't get enough! The mission is to give you a taste of their dirty medicine...exactly what the doctor ordered!
And remember, you don't have to be vegan to enjoy their food... just a little bit dirty!
Get Your Free Information Today!
To contact The Dirty Vegans for more information regarding their Franchise and speak to them directly with any questions you have, please complete the form below.