Jo Jingles UK Franchise
Jo Jingles franchise offers fun and educational music & singing classes for babies and pre-school children.

Jo Jingles franchise owners are given top-quality training and on-going support so as to launch, build and manage their own thriving singing and music classes provides singing and music classes. As a home-based franchise business opportunity, Jo Jingles is ideal for those looking for a business that fits in with their personal/family life.
Jo Jingles is a Full member of the British Franchise Association.
How much does a Jo Jingles franchise cost?
The minimum cost to buy a Jo Jingles franchise is £8,000*, of which you would contribute a minimum of £1,000.
*Banks can lend 50-70% of the cost depending upon your financial history.
---

Hitting the high notes with a
Jo Jingles

franchise

Jo Jingles offers fun, educational and interactive music, singing and movement classes for children ages 3 months to 5 years.

The Jo Jingles Business Opportunity

As a home based franchise business, Jo Jingles is ideal for those looking for a business that fits in with their family life.

Our Promise

When you purchase a franchise from Jo Jingles your business becomes part of our brand so we have a vested interest in making sure you have the support and the tools necessary to hit the ground running.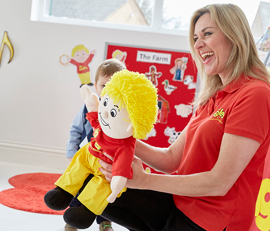 Your success is our success so we'll provide all of the training you need to ensure your business flourishes.
Purchasing a UK/Ireland Jo Jingles franchise will give you:
The opportunity to run your own business offering music, singing and movement classes to babies and pre-school children, in your chosen local area with an exclusive territory.
Flexible working opportunities to fit around your own home and family life
Relatively low start-up costs and a good return on your investment
Comprehensive ongoing training and support to develop your business from start-up and throughout its lifecycle
Nationwide advertising, marketing and public relations support managed via Jo Jingles HQ
Branded and exclusive equipment including percussion instruments, music books and CD's recorded exclusively for Jo Jingles by well-known children's TV presenters and music writers
3 years of class programmes which follow Government guidelines for all pre-school age groups – for your own use
Backing and security of being associated with a reputable and established brand that is trademarked and has been in business for over two decades
What makes a successful franchisee?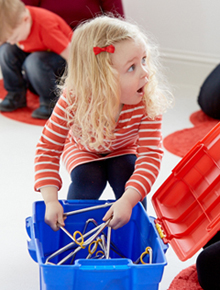 Are you confident and charismatic, well-organised and have strong presentation skills?
Can you relate to young children and take pride in being involved in the education and entertainment of pre-school children?
A business, sales or marketing background would be useful
Are you self-motivated and able to manage your time efficiently
For more information have a look at our FAQs section below which answers some of the key points our franchisees consider before joining us.
Meet our franchisees
We're really proud of our franchisees and their success stories. We have a strong franchisee Network that is a great support in helping you to get your new business off the ground.
Our current franchisees include an ex-paediatric nurse, a former nursery supervisor, a former OFSTED Inspector for nurseries and playgroups, two semi-professional singers, two dance teachers, a former solicitor, an MBA qualified ex-IT Consultant, ex-college lecturer, a music agent and a number of ex-school teachers. The Jo Jingles franchise appeals to a wide variety of people!