Would you like to own your own Hair Extensions & Hair loss Business? Then you'll find a massive opportunity here at Need A Hair Makeover & Hair loss Specialist Salon Franchise! You can make a comprehensive difference in someone' life. With the help of our unique franchise, you can:... Read More
Would you like to own your own Hair Extensions & Hair loss Business? Then you'll find a massive opportunity here at Need A Hair Makeover & Hair loss Specialist Salon Franchise! You can make a comprehensive difference in someone' life. With the help of our unique franchise, you can: Duplicate a real, genuine business that allows you to help others. Set up a business that consistently provides an impressive return on investment. Put together a business that helps you assist real people with genuine needs. Develop a meaningful career path for yourself that has rewards for years to come. From Kiosk to High Profile Specialist Salon the choice of investment is yours. With an unprecedented gap in the market comes impressive returns on your investment, opportunity and success! Read Less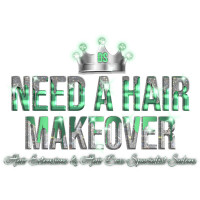 What's on Offer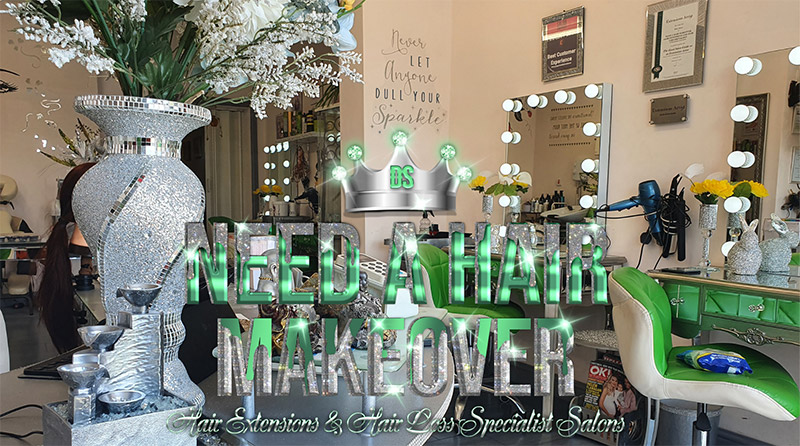 A highly viable Franchise Opportunity, were we will train you, establish your Outlet, help you raise finance, help with Business Planning and Cashflow Projections, promote you, Ongoing Training and Support your Franchise Enterprise under our Brand with a variety of packages from which you can choose from.
Who are we Looking for?
You don't need to be a qualified Hairdresser or Hair Specialist because we will train you. You do need to be focused, resilient, dedicated, enterprising, honest, love helping people, responsible, self-motivating, a team player and hard working.
The Founder, Our History and Awards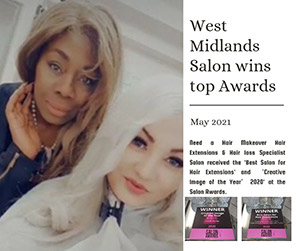 Need a Hair Makeover Hair Extensions & Hair loss Specialist Salon received the 'Best Salon for Hair Extensions' and 'Creative Image of the Year' 2020 at the Salon Awards. Since 2019 been the finalist in 6 categories, voted most viewed YouTube channel and regularly most viewed images on google.
Diane Shawe Signature & Celebrity Hair Extension Specialist and owner of Need a Hair Makeover Hair Extensions & Hair loss Specialist Franchise Salons was launched 4 years ago to help people with Hair Challenges by disguising thin hair, damaged hair, hereditary or bald patches caused by chemicals, alopecia or medical treatment. She launched the business as a Franchise Model which is now being rolled out.
She is also the author of 'Getting Started in the Hair Extensions Business' and 'How hair Extensions are Sourced, treated and Graded'. She opened her first hair extensions salon in 2002 expanding into training some 4,000 students around the world in over 18 Hair extensions and Hair Loss techniques from her Hair Extensions Training academy.
She launched the first UK Hair Extensions Competition worked with a variety of VIP's, Worked with Children with hair loss who was being bullied and done TV shows, photography, short films and video hair makeovers for models and celebrities. Diane's salon has won countless awards, attracted thousands of followers and now she wants to create a replicatable service that can give clients confidence no matter which outlet they visit.
Diane has a bachelor's in business administration and a Master's in Education along with a host of other impressive qualifications. She works with a small dedicated team that will expand as the business organically grows.
Diane said "No matter who you are, your background, culture, age or gender, when you have problems with your hair, you want a non-invasive quick solution to the problem, even those who just simple want a makeover for a wedding, special occasion, work or for personal reasons".
The Problem the Gap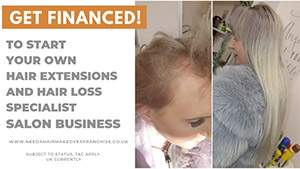 For many people around the world, hair loss, caused by illness, medication, or stress, thin or short hair that won't grow, heat or chemically damaged hair is a major problem.
Our Solutions the Service
What we do is to help disguise their hair challenges with a variety of non-invasive solutions for temporary, semi-permanent or long-term hair makeovers. We also offer a host of other complimentary services such weddings, proms, special occasion makeovers, models hair makeovers and music videos performers makeovers.
Our Aim & Goals
Need a Hair Makeover & Hair loss Specialist Salons key aims are to deliver the highest quality, consistent services with the most innovative hair extensions techniques, hair loss treatments and disguises, hair care products and aftercare services to our clients in a professional, convenient, compatible, affordable, enjoyable and relaxing environment in our stylish salons. We also work off site when applicable.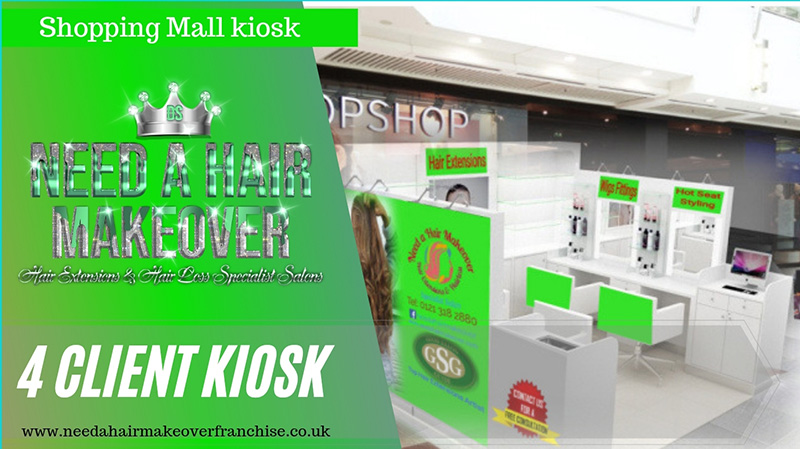 The Market
The Global Hair Extensions and Wigs Market forecast for 2019-2023 reported by Research and Markets.com has estimated to reach revenues of more than $10 Billion by 2023, growing at a Compound Annual Growth Rate of approximately 9% since 2017 to the current year.
The Demand
The growing demand for high end human hair extensions and ultra-high-quality heat resistant synthetic hair and wigs across European Regions has created new opportunities for retailers, hair consultants as customer demands increase across all cultures.
Competitors
We will be the first official Hair Extensions and Hair Loss Specialist Salon to roll out in the UK. This puts us in a unique position and affords us the opportunity to work with all types of people who are looking for instant gratification and non-invasive resolution to their hair challenges.
Whilst there are individuals operating their own personalised services based on a couple to solutions our services are designed to meet the needs of anyone who makes an appointment, and we try to present a solution.
This basically means that anyone establishing one of our Franchises in their region will not have competitors but will have a brand behind them.
The Employment and Business trends
With the growth of technology, companies downsizing and the uncertainty of job longevity, learning a skill that has the following benefits:
cross culturally,
in high demand, all over the world,
under an established franchise brand, were
need and creativity meets emotional and physical needs with
impressive returns on investment are now being sought after in the service industry.
A business that Robots cannot do
A tangible business that has a profitable exit strategy.
Why buy our Franchise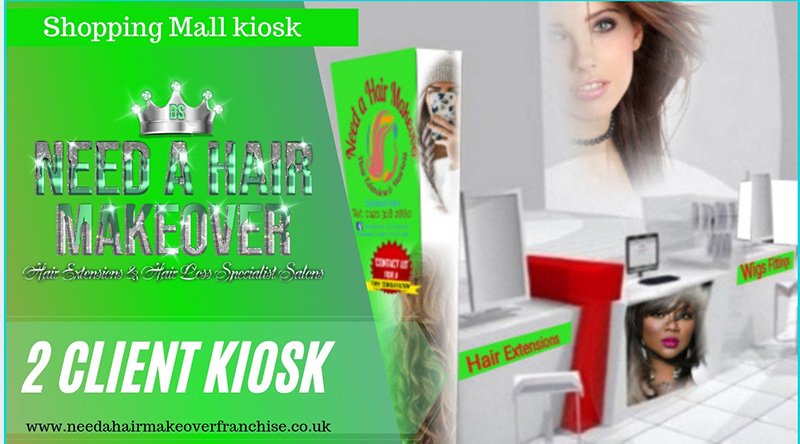 When you buy a franchise, you buy a system - an entire method of doing business. With over 30 years' experience in the industry, thousands of trusted clients and students our Franchise business model is an established system that if followed will result in impressive returns on your investment. Having a proven system already in place eliminates the guesswork and errors that lots of newly established Hair and Beauty business owner normally face alone.