Since 2015, BabyBallers has became a proven profitable franchise model and has over 50 clubs operating within the south of the UK and clubs now operating in Belgium. Gaining recognition on national television, endorsements from ex-professional footballers and celebrities alike. We are in the... Read More
Since 2015, BabyBallers has became a proven profitable franchise model and has over 50 clubs operating within the south of the UK and clubs now operating in Belgium. Gaining recognition on national television, endorsements from ex-professional footballers and celebrities alike. We are in the perfect place to allow you to build your own profitable BabyBallers franchise so we look forward to you reading more information and getting in touch. Read Less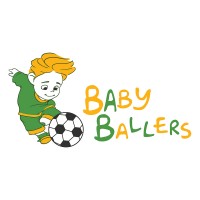 So you want to buy a franchise and here's why you should buy a BabyBallers franchise...
BabyBallers has a focus on football, yes, however we are not limited to just football! Babies and toddlers are coming to terms with their bodies, the importance of fundamental movement skills are therefore paramount.
This is why BabyBallers is not just another football franchise, we help our little superstars learn about their bodies through movements, our sessions also help with recognition of colours, shapes and even numbers.
Our framework proves so successful because of the high retention rates. Children and parents want to come back everyweek because of the constant progressions being made.
The class structure is also key to the success of each BabyBallers franchise, some franchisees have children on their books since the child first started attending at 16 months, going through the Baby, Mini & Ballers classes.
Imagination runs wild at BabyBallers classes so there is never a shortage of fun-filled action for our amazing superstars, this is achieved through constant training and support from Head Office.
Since the very first BabyBallers session, we have created the complete franchise opportunity that covers every detail of running a successful business with us.
Our outstanding product, brand, customer service, online booking systems, digital marketing presence and back end Franchisee portals ensures that every Franchisee has what they need at their fingertips.