For only £2,500, get a well-proven business model and discover the magic of repeat sales! Grow your income, enjoy more quality time and take control of your life. Work from home with flexible hours, and no experience is needed.
For only £2,500, get a well-proven business model and discover the magic of repeat sales! Grow your income, enjoy more quality time and take control of your life. Work from home with flexible hours, and no experience is needed. Read Less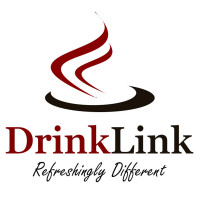 So you want more from life?
More money, more time, more freedom? Well, you're looking at the right business.
As the only franchise of our kind in the UK, unlike most other businesses, we have no direct franchise competition. Almost every person in the UK drinks our product daily, and due to its consumable nature, we enjoy virtually 100% repeat business! So with us, you get maximum potential to succeed.
Reality check – are you ready?
Before we get too far, let's ask an obvious question:-
Are you ready to take action and change your life for the better or are you "just looking"?
If you truly want "more" and you're prepared to make it happen, then invest 5 minutes of your time to read this and then contact us to move forward…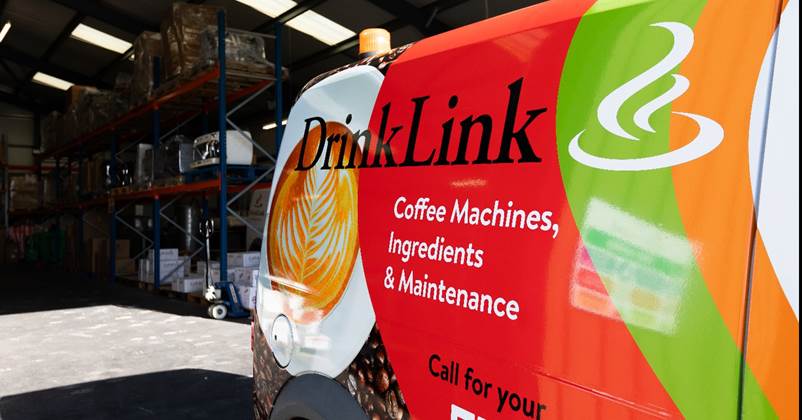 So let's get into it - what do we do?
DrinkLink is a commercial coffee wholesaler. That means we provide a range of coffee products, coffee machines and services to businesses such as workplaces and coffee shops, where the volume of coffee sold is massive. It's one of the most popular products on the planet – who do you know who doesn't drink hot drinks every day? And that's why we get repeat sales and can grow our profits…

Three options - choose what you do every day…
We've been trading for over 25 years and we offer 3 proven business models for you to choose from:-
Option 1 – Workplace Coffee
Bulk coffee ingredients delivered to offices, staff rooms, showrooms etc
Great option for anyone who is hungry to get ahead
Option 2 – Catering Coffee
Bulk speciality coffees delivered to coffee shops, restaurants, pubs etc
Ideal business if you have a passion for great coffee
Option 3 – Coffee Machine Engineer
Maintain and repair commercial coffee machines
Great option for anyone who likes working with their hands
You select which one of these options you prefer as the base model for your franchise, meaning you get to do what you enjoy every day. You can also add more options now or later if you want a bigger business.
All options include full training and ongoing support – and they're all fully scalable so you can add staff and continue growing.

How much does this cost?
We're offering a great deal so there's no financial pressure on you to get started:-
3 different business models to choose from
Only £7,500 for one of the above options
You only need to pay £2,500 up-front (*conditions apply)
Funding support available via third parties
Add more options, now or later, and pay only half price.
| OPTIONS | COST | UPFRONT | SAVING |
| --- | --- | --- | --- |
| 1 base option | £7,500 | £2,500 | N/A |
| 2 options | £11,250 | £3,750 | £3,750 |
| All 3 options | £15,000 | £5,000 | £7,500 |
Why so low cost and flexible?
Well, we see our Franchisees as partners – when you do well, we do well – so we're committed to making you successful.
That's why we've made it so easy for you to get started – then you can concentrate on growing your business together with us.
And how much can you earn?
Our original business grew to £237,400 gross profit in just 4 years
You can earn over £30K after 1 year and over £60K after 2 years
Your income will be constantly growing – because we have 2 BIG advantages:-

When we get a new customer, we keep them long term
We get virtually 100% repeat business from all our customers
Example of coffee sales earnings
| CUSTOMERS | PRODUCTS SOLD P/M | GROSS PROFIT PER MONT | ANNUAL GROSS PROFIT |
| --- | --- | --- | --- |
| 26 | 52 | £1,695.20 | £2,0342 |
| 52 | 104 | £3,390.40 | £40,684 |
| 104 | 208 | £6,780.80 | £81,369 |
| 156 | 312 | £10,171.20 | £122,054 |
With minimal expenses while working from home, you can see how your personal income will be very healthy…
Our Winning Formula is Simple
Hard Work = More Customers
More Customers = More Profit
More Profit = Better Lifestyle
It's up to you how much you earn and how quickly you get there…

What's the catch?
There is no catch. The only condition is that you'll have to work hard for the first couple of years to be successful, and that's the same no matter which franchise or business you choose. If it was easy everyone would be rich – so don't be fooled by false promises!
What we're offering is a solid opportunity to create something that will transform your life if you want it to. You bring the enthusiasm & determination and we'll help you become successful.
So what's next?
If you like what you've seen so far, the next step is to discuss any questions you may have with our Franchise Manager.
Then we'll arrange a visit to our Head Office (individually booked at a time to suit you, including weekends) where you'll see first-hand what we do – and from here it's very easy to make a decision if this is right for you.
So let's get started - simply fill in your details below and we'll contact you to chat things over...